Wings of the Tropics Volunteers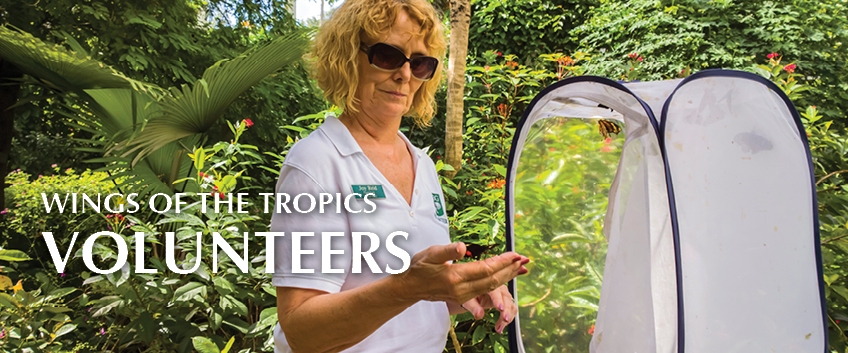 Wings of the Tropics Volunteers
Volunteers in this area greet and introduce visitors to the thousands of butterflies in the Wings of the Tropics exhibit. Volunteering weekly in teams, volunteers monitor the entrance and exit ways of The Clinton Family Conservatory and educate visitors on butterfly biology. Student opportunities are available in the Wings of the Tropics exhibit; students must be at least 16 years. There are currently two shifts for volunteers: 10AM-1PM or 1PM-4PM.
Interested in becoming an Wings of the Tropics Volunteer? Please contact jpeterson@fairchildgarden.org for more information!
Currently recruiting! Shifts are 10AM-1PM or 1-4PM, any day of the week.