Fairchild App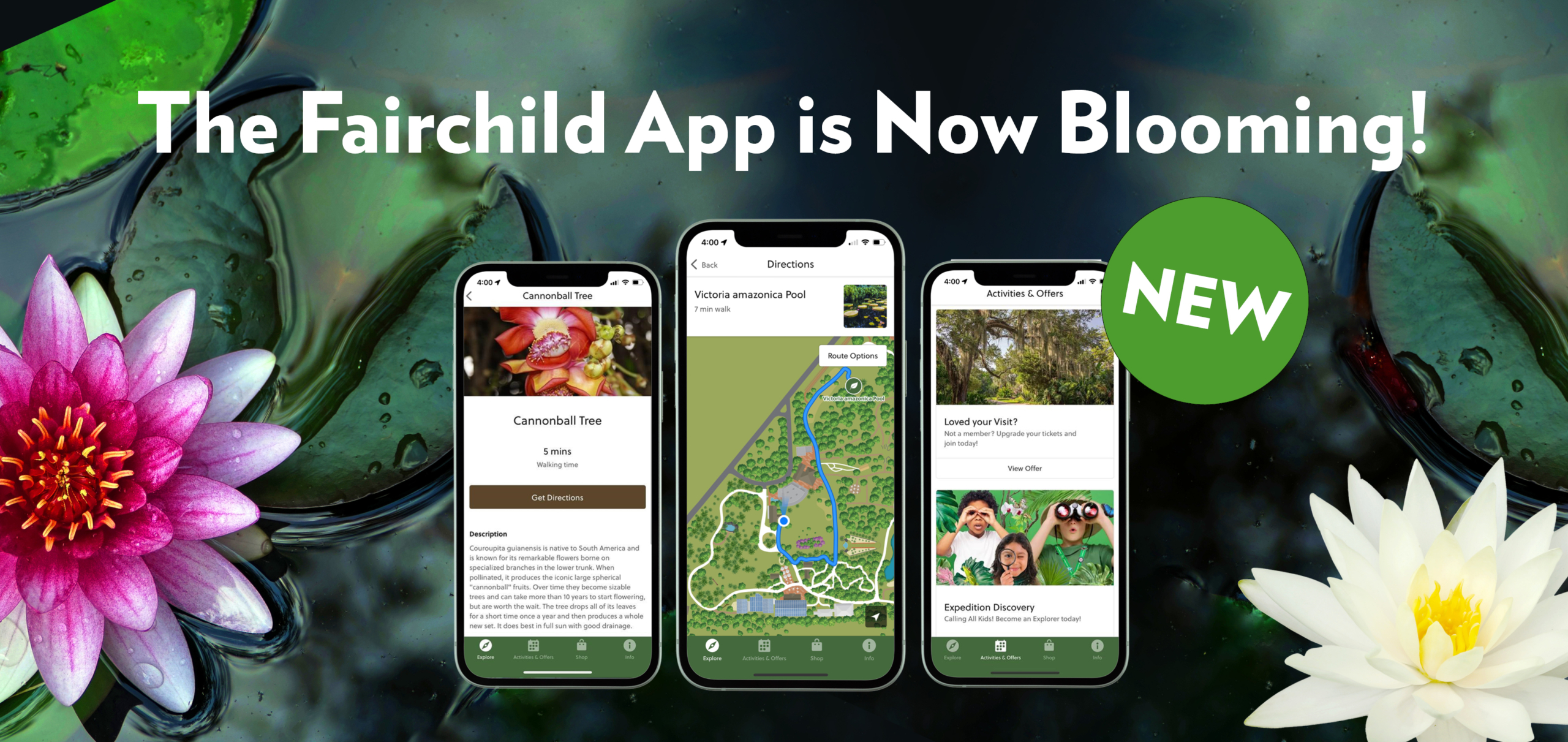 The Fairchild App is Now Blooming!
Download our app for a fully interactive Garden experience. You'll learn and explore like never before.
APP FEATURES
Our Interactive Map lets you customize your own Garden trail and route each time you visit.
Enjoy featured walking tours of our exhibits and plant collections. We're constantly adding new features so be sure to check often.
Want to know what plant you're looking at? Click Plant Collections to access botanical information on every plant species in the Garden.
Hungry? Browse our Glasshouse Café menu, schedule and order your food with our easy in-app ordering.
Enjoy exclusive in-app offerings and savings on future tickets, memberships, merchandise, plants and more!
Want to take home a piece of Fairchild? Our in-app plant store lets you browse and order Fairchild Plants.
Download the Fairchild App Today!