Richard H. Simons Rainforest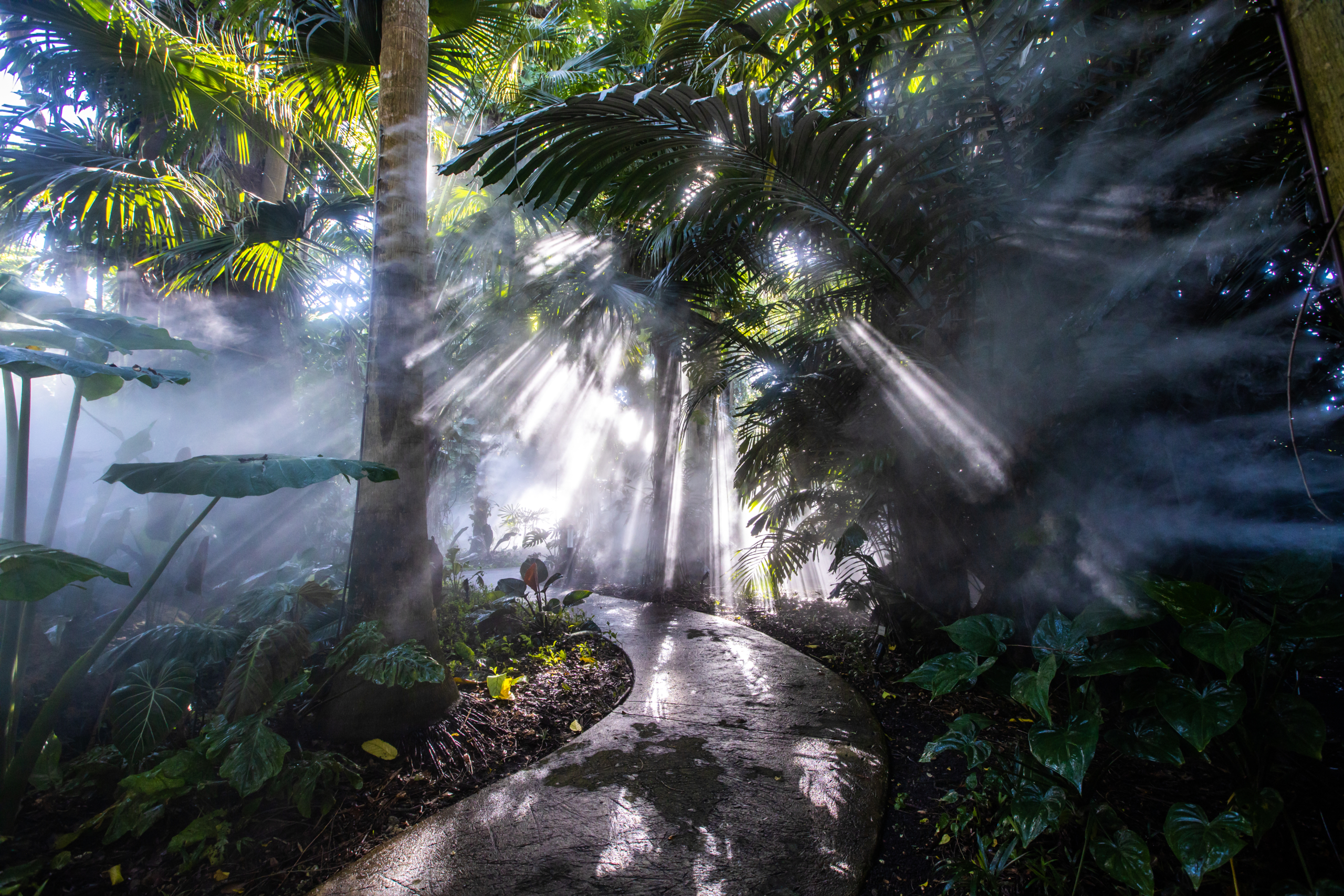 Tropical rainforests hold the greatest diversity of life on Earth. Here, we have created tropical rainforest conditions to display the incredible array of plants that grow in that type of habitat. The clouds, generated by our high-pressure fog system fed with ultra-pure water, helps us grow plants that need high humidity and cooler temperatures. As Dr. David Fairchild did long ago, we continue to collect rainforest plants from all over the world, creating a unique mix of species from tropical America, Africa, Asia, Australia, and the Pacific Islands. 
The Richard H. Simons Rainforest was created in 2000 thanks to a generous grant from Mr. Robert M. Kramer, trustee of the Richard H. Simons Charitable Trust.  Beginning in 2018, we have been planting thousands of tropical orchids throughout the Rainforest as the main exhibit of Fairchild's National Orchid Garden.