Family Fun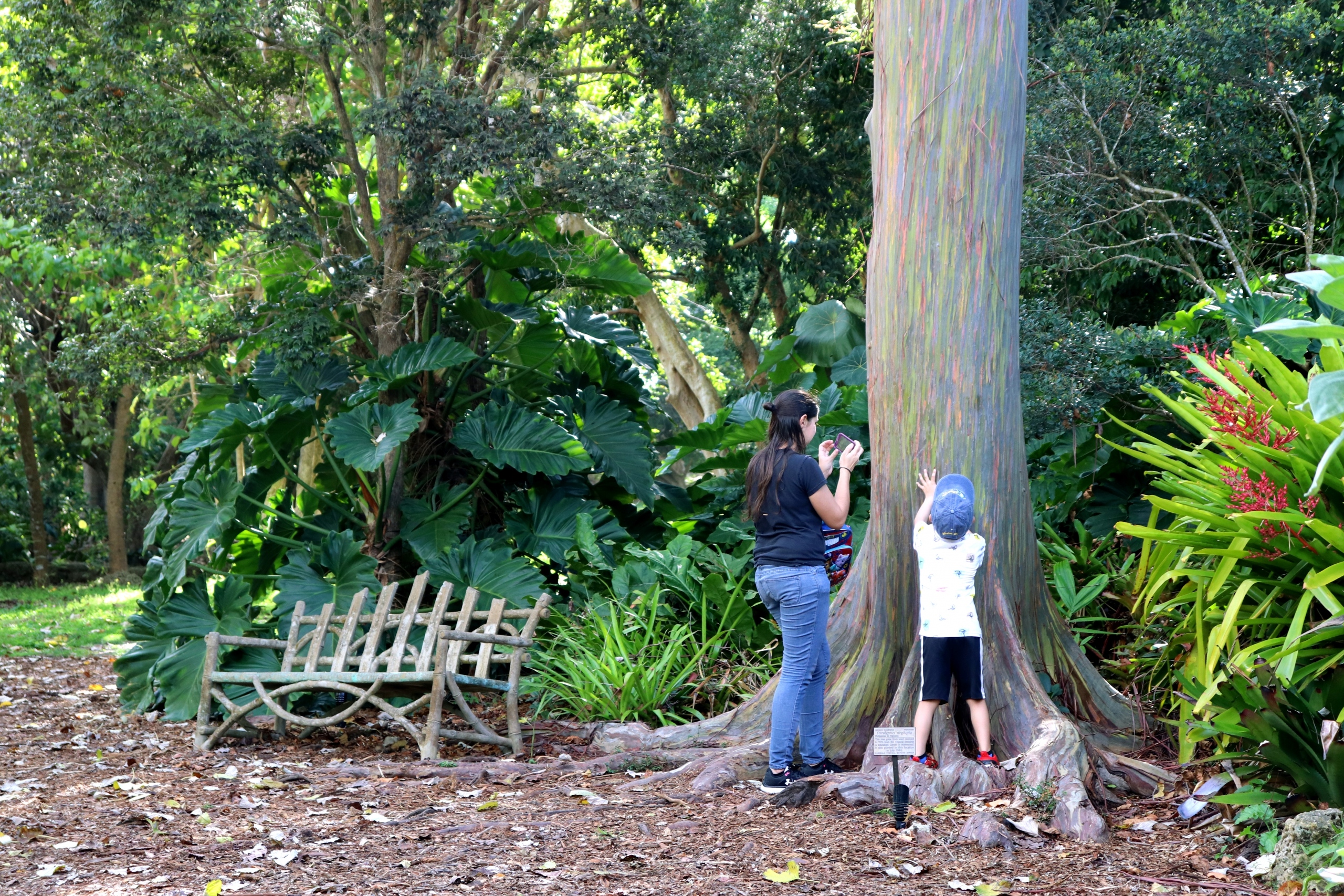 Fairchild is a great place to relax and spend the day in Miami with family and friends. Here at Fairchild,  encourage learning through fun, interactive, and truly hands-on experiences.
At Fairchild, there is always something for the whole family to enjoy.
Wings of the Tropics
Come experience a world of fluttering color at our exotic butterfly exhibit, Wings of the Tropics. You will see hundreds of spectacular butterflies as you wander the paths. More than 40+ species from the tropics are continually rotated, creating a living rainbow and wonderful educational opportunities for you and your family. This exhibit is a one-of-a-kind experience made even more spectacular by the stunning display of tropical plants and orchids.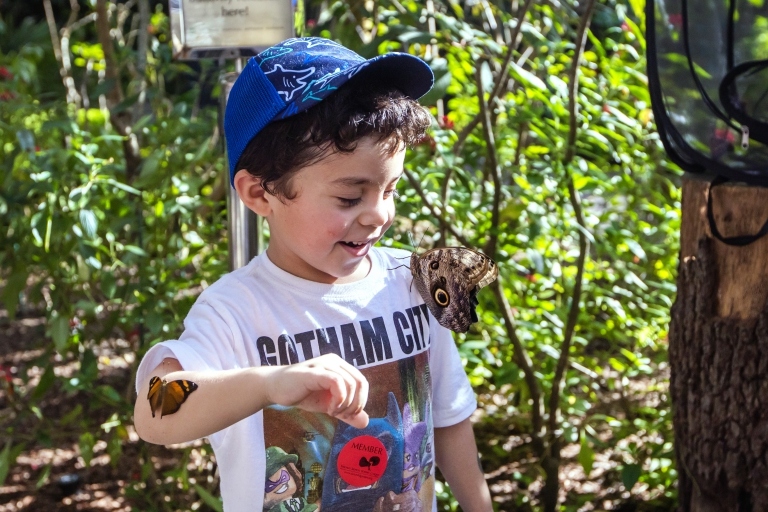 Expedition Discovery
Calling all Kids! Let's take an adventure through the Garden, discovering hidden corners, incredible plants from around the world, and your own inner scientist, artist, and explorer. Journey at your own pace through the rainforest, deserts, butterfly exhibits, science labs, and more.
Your first mission includes a lanyard, certified explorer badge, your first adventure, a lanyard pen, a red notebook, and once you complete your mission, you will receive your first one-of-a-kind pin!
New missions will be launched every month so you can continue your adventures as a certified explorer!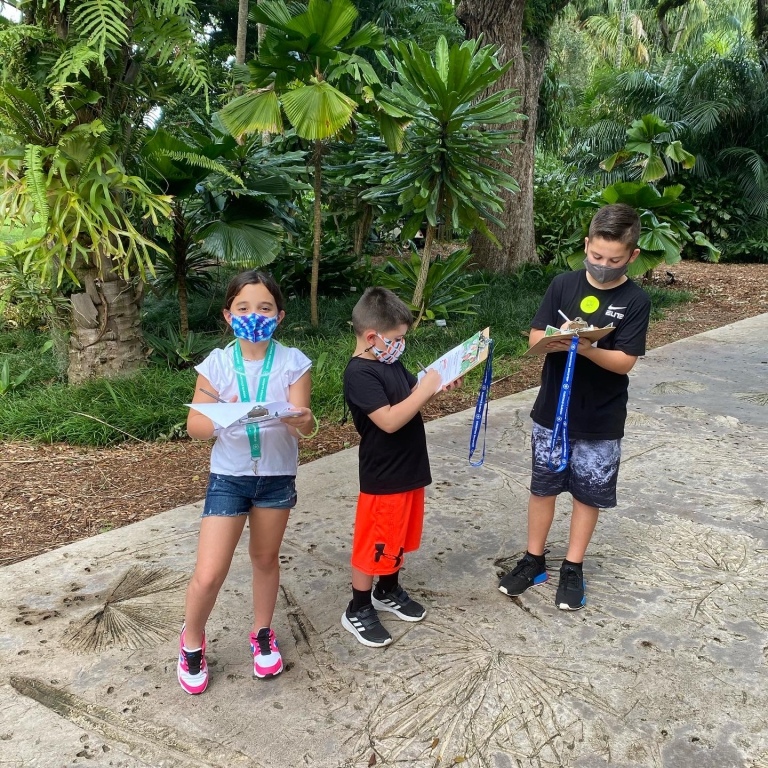 Children's Garden
At the Children's Garden, kids of all ages will experience a fun, playful and magical place. Using only natural materials and calling to mind the sights, sounds and smells of nature the Children's Garden encourages interaction with the natural world. And while the children let their imaginations run wild, adults can relax under the shade of the beautiful trees and enjoy the cooling mist.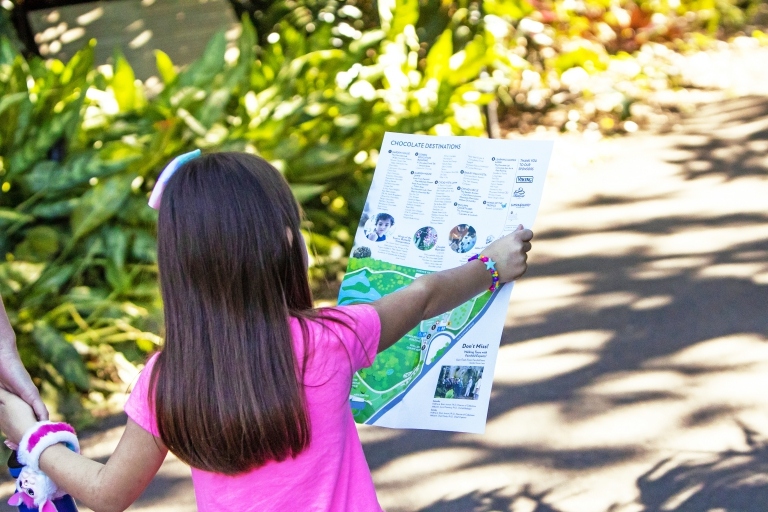 Dog Dates
Share the Garden with your kiddos and your pups at Fairchild's Dog Dates!  Shake up your routine and enjoy time with your entire family in a tropical oasis.While we always host the dog date stroll for you and your pup to enjoy the fresh air and scenery, we sprinkle in special dog friendly activities. Past activities include, DOGA, Dog Bizarre, Pet Portraits, Glow night and more!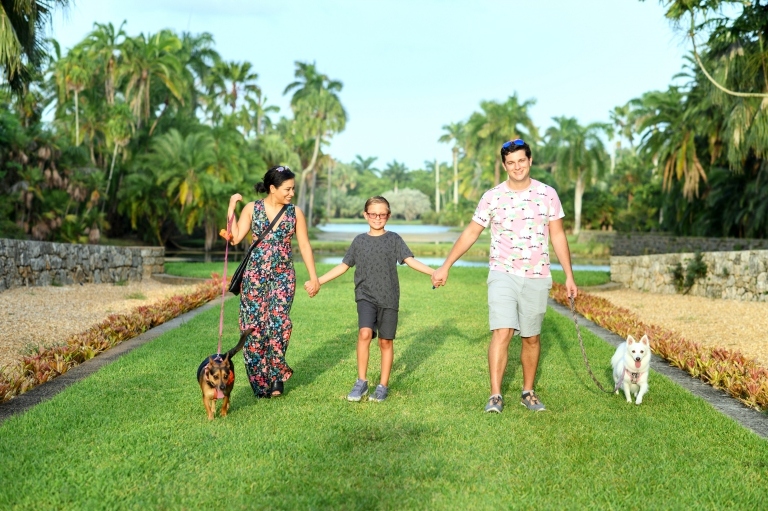 Tropical Rainforest
Have you ever been to a real rainforest? What about a cloud forest? Well at Fairchild, you can discover a forest within a forest! Journey through a veil of mist as you Witness stunning waterfalls, meandering streams, and hundreds of orchids, aroids, palms, ferns, bromeliads, and other rainforest plants. This 2-acre exhibit is the only outdoor tropical rainforest experience in the continental US!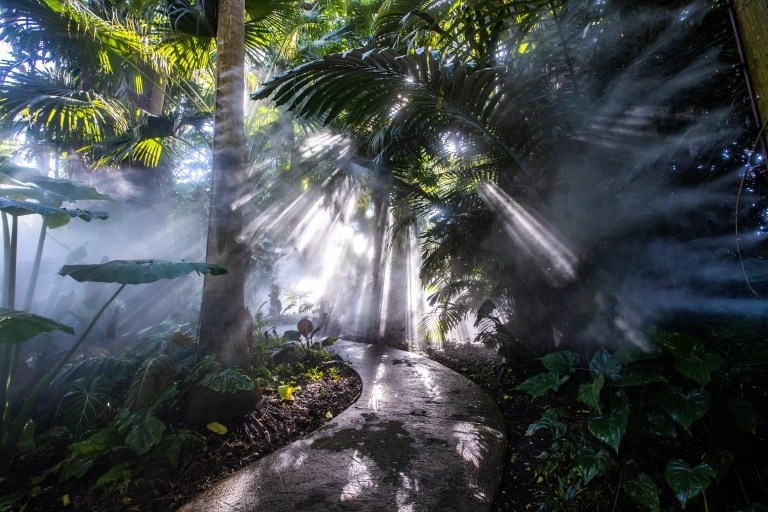 Family Picnics
What better way to enjoy time with the family than a picnic in the garden!  Spread your blankets out under the shade of your favorite tree, take in the outdoor air, and relax with the ones you love most. Feel free to bring your own picnic set-up or visit the Glasshouse café for some delicious food. From a kids menu to adult beverages, we've got something for everyone!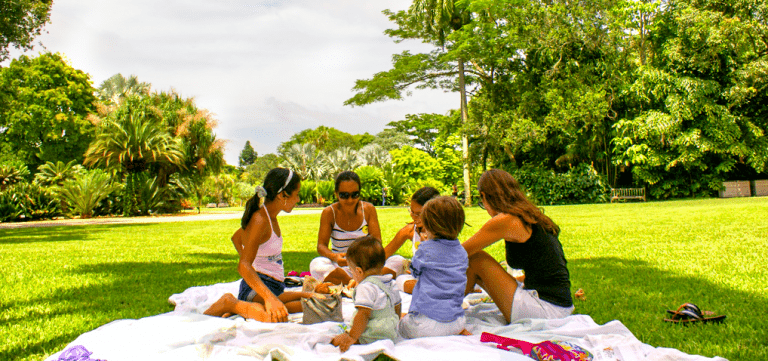 Garden Events
Enjoy our activities designed to bring you a sense of adventure, fun, and relaxation. From concerts and classes, to dog dates and yoga, at Fairchild you are sure to find something for the entire family.  Be sure to keep an eye on our calendar and follow us on Instagram @fairchildgarden to discover all of the latest happenings at the Garden.