Expedition Discovery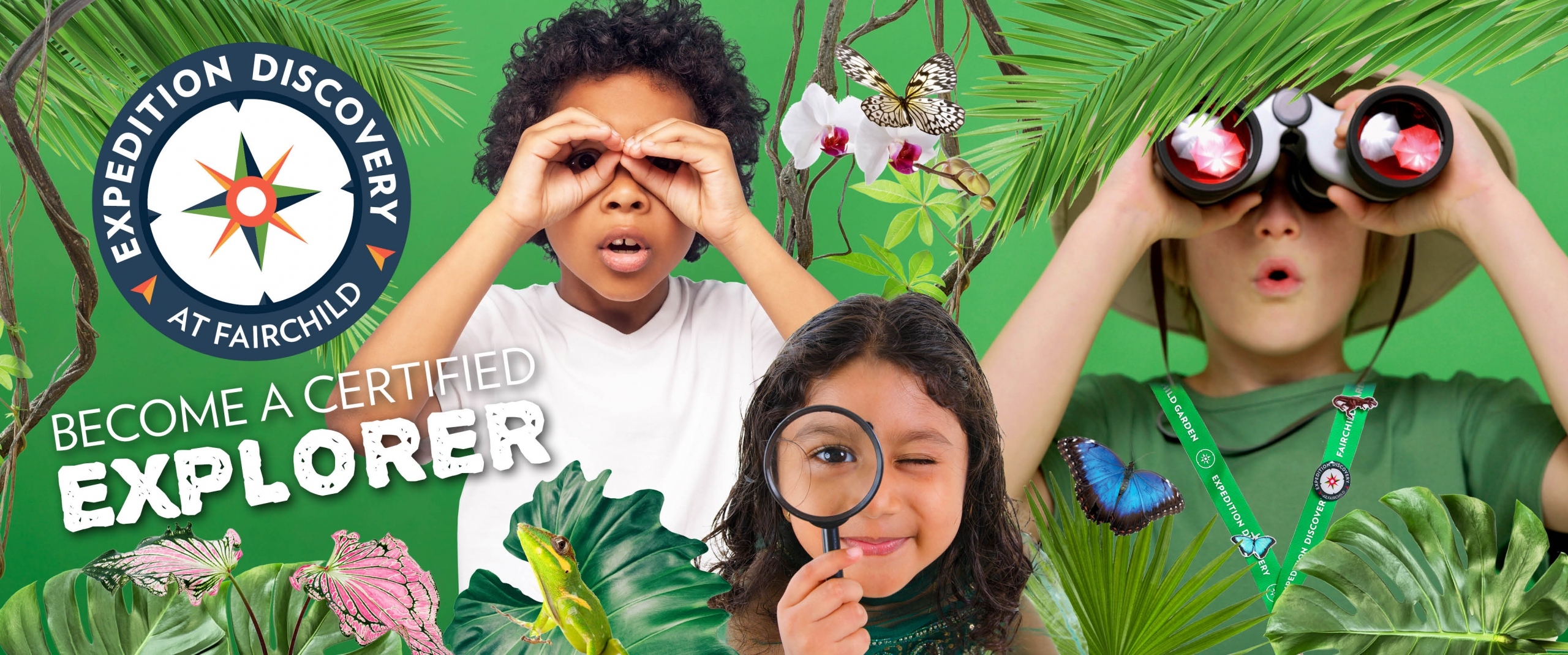 Take an adventure through the Garden, discovering hidden corners, incredible plants from around the world, and your own inner scientist, artist, and explorer. 
Collect a ONE-OF-A-KIND PIN for every mission you complete!

YOUR FIRST MISSION: 
BECOME AND EXPLORER
Test your map-reading skills as you navigate through the Garden, stopping at some of Fairchild's most iconic locations. What will you discover today?
Starter Mission Includes:
lanyard, badge, notebook, pen, your first adventure, and official Expedition Discovery pin
Price: $19.99 p/p
Members receive 10% discount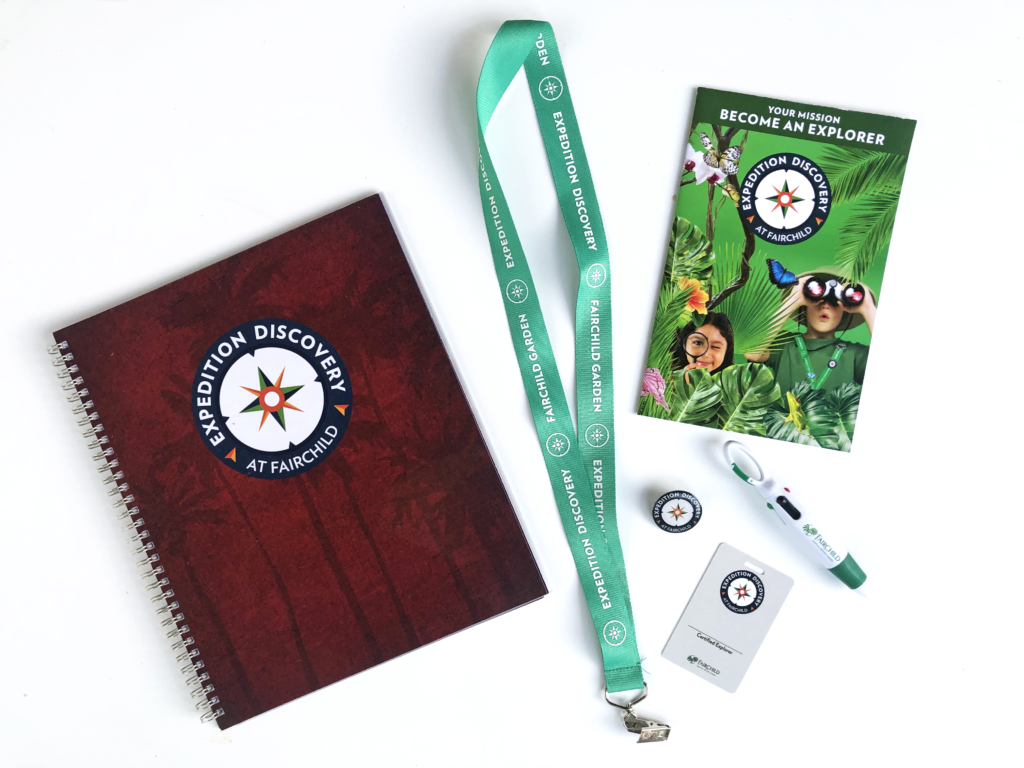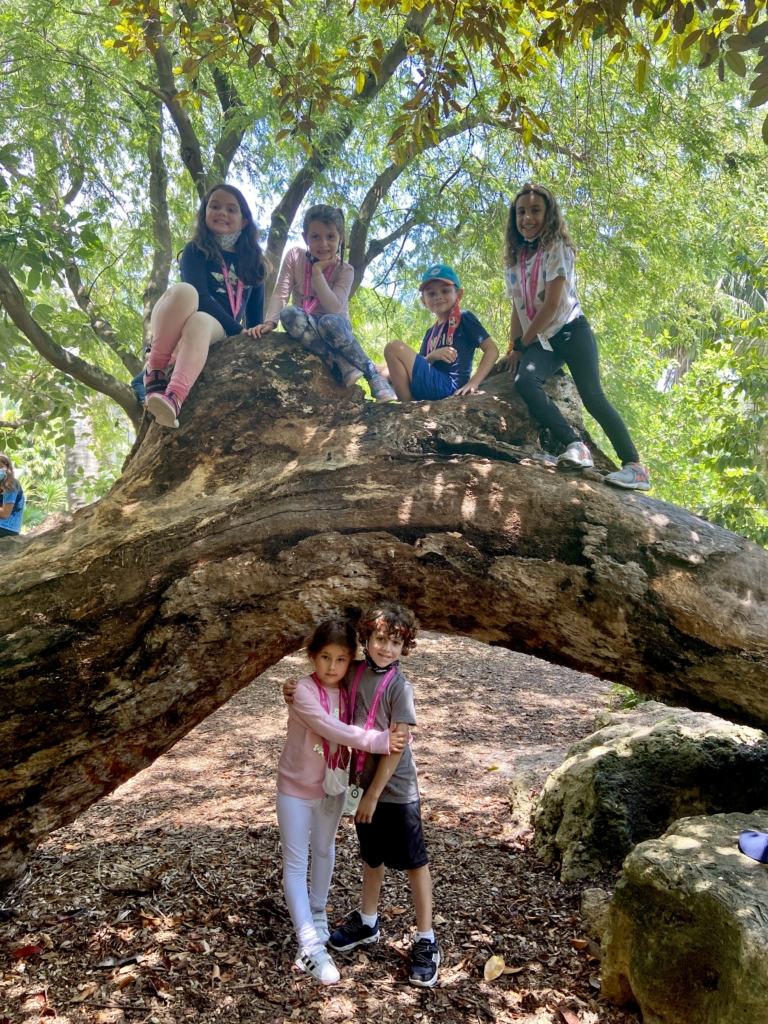 ALREADY A CERTIFIED EXPLORER?
IT'S TIME FOR YOUR NEXT MISSION
Find the Flutter Mission
You're on the lookout for some of the Garden's most vibrant residents, as you hone your skills as explorers and scientists.
Bee Connected
Have you ever noticed that every living thing on Earth has a very distinct role? Some living things have developed relationships that benefit themselves and others. Your mission is to observe and discover how plants and animals interact throughout the Garden.
Missions Include: Your next adventure and a unique collectors pin!
Price: $3.99 each p/p or Two for $6.00
NEW ADVENTURES WILL BE LAUNCHED EVERY MONTH!
Visit the The Shop at Fairchild to get your adventure started!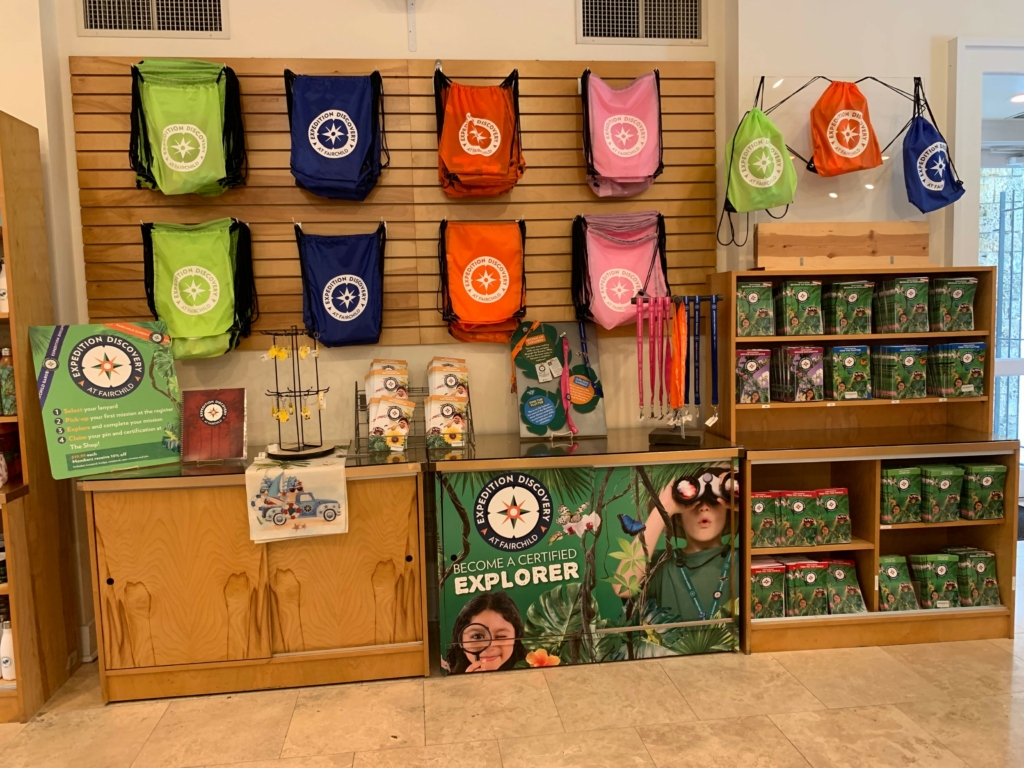 *Expedition Discovery Missions can be purchased at The Shop for an additional cost.