Expedition Discovery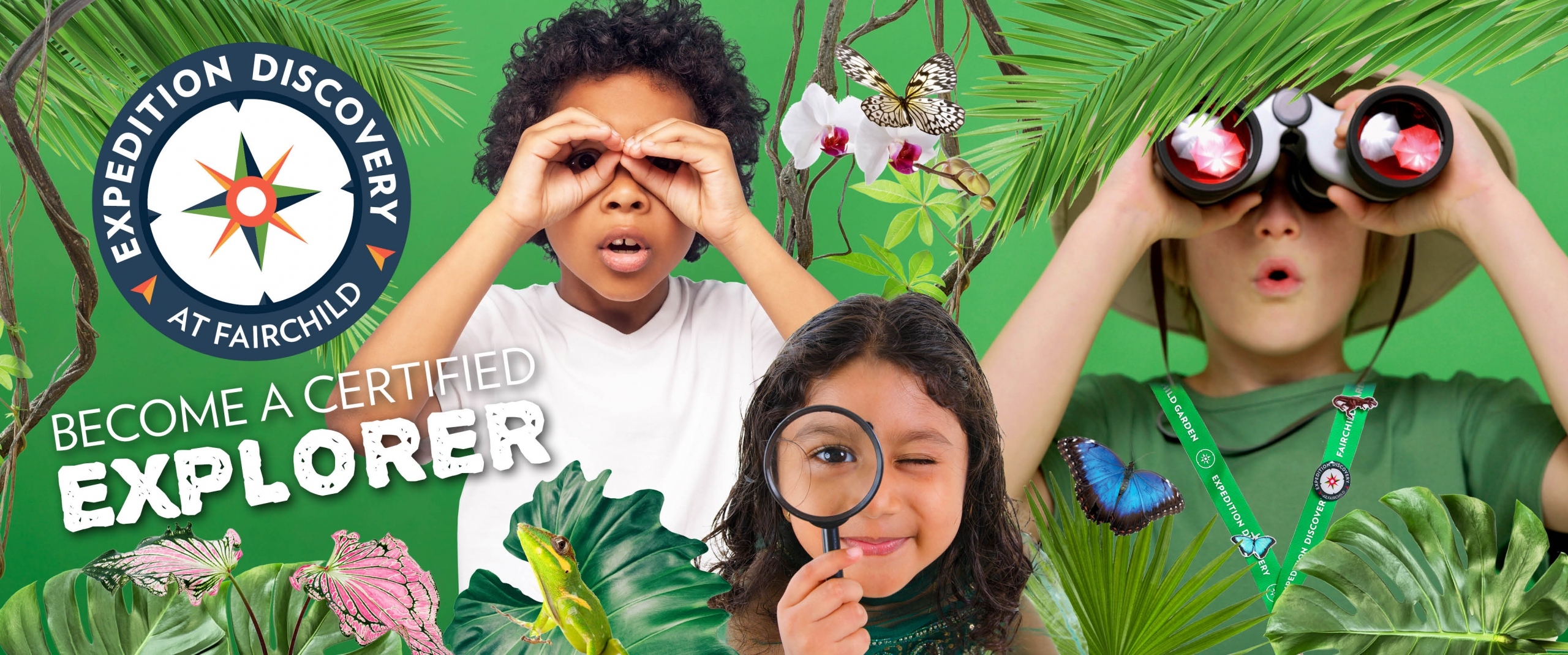 CALLING ALL KIDS!

Do you want to become a certified explorer just like Dr. David Fairchild?
Take an adventure through the Garden, discovering hidden corners, incredible plants from around the world, and your own inner scientist, artist, and explorer. Journey at your own pace through a rainforest, deserts, science labs, and more.
TO GET STARTED: VISIT THE SHOP AT FAIRCHILD
STEP 1: Select your lanyard color
STEP 2: Pick-up your first mission at the register
STEP 3: Explore and complete your mission 
STEP 4: Claim your pin and official explorer ID badge
Start Your Pin Collection!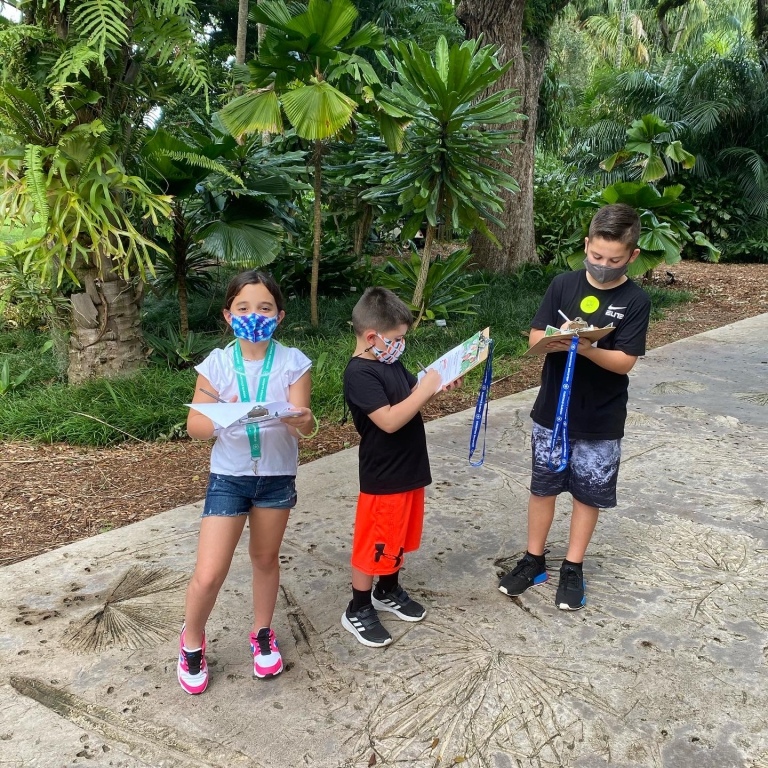 YOUR FIRST MISSION
Become an Explorer: Whether this is your first time at the Garden or your 100th, discover something new. Test your map-reading skills as you navigate through the Garden, stopping at some of Fairchild's most iconic locations. What will you discover today?
Your first mission includes:
Lanyard

ID Badge

Your first adventure

Official Expedition Discovery pin

Red Notebook just like David Faichild used to use
Members: $12.99 
Non-Members: $14.99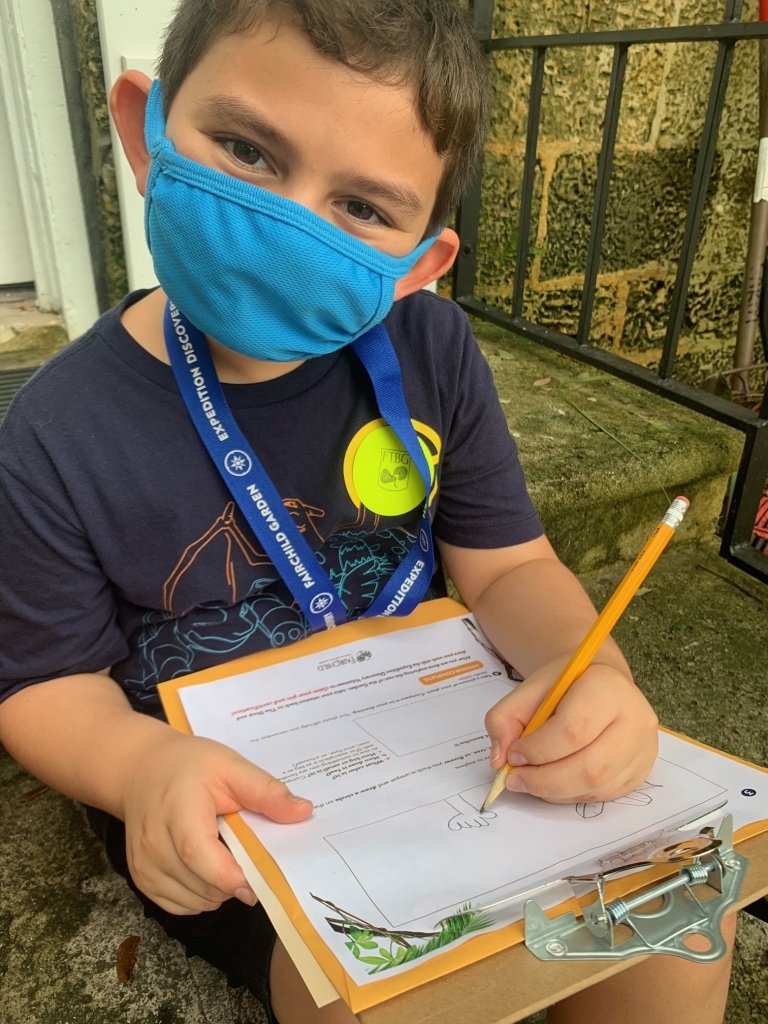 ALREADY A CERTIFIED EXPLORER: IT'S TIME FOR YOUR NEXT MISSION
STEP 1: Select your next mission 
STEP 2: Complete your mission 
STEP 3: Claim your pin at The Shop! 
On-going missions include:
Your adventure

Official collectors mission pin
Members: $4.99 
Non-Members: $6.99
ON-GOING MISSIONS
Find the Flutter: You're on the lookout for some of the Garden's most vibrant residents, as you hone your skills as explorers and scientists. 
Jurassic Garden: Have a present-day adventure as you discover plants that existed even before the dinosaurs roamed the Earth.
PLEASE NOTE: 
New missions will be launched each month  
Receipts must be presented with completed mission to The Shop staff to claim pins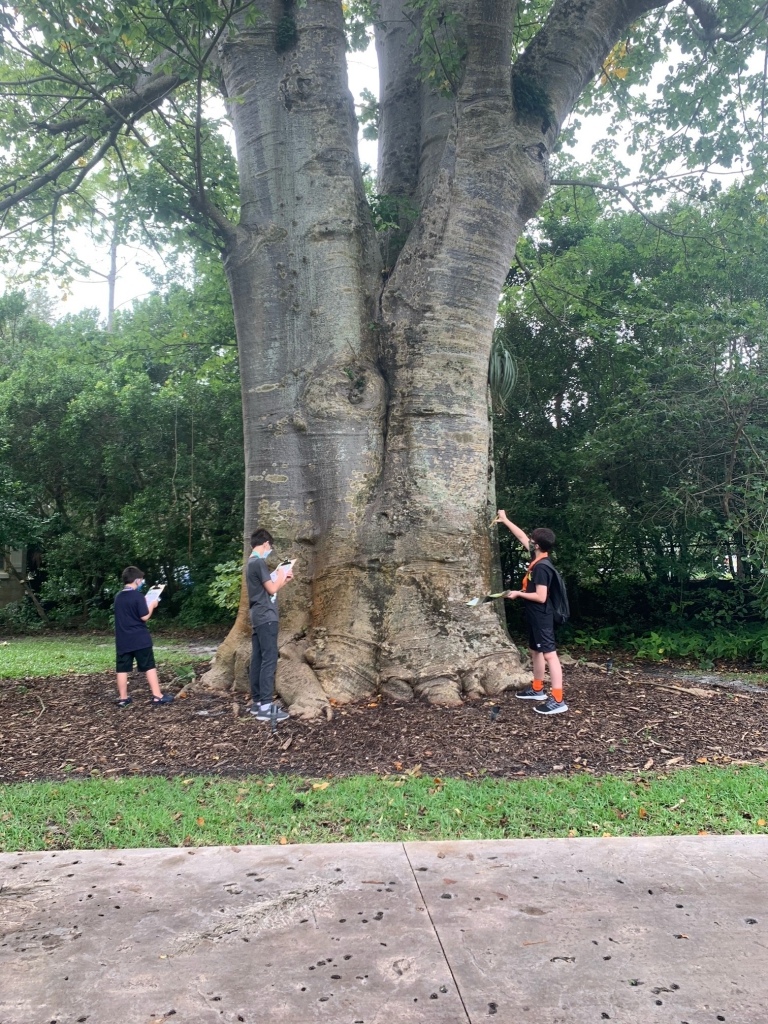 When you visit the Garden, stop by The Shop to get your adventure started*.
*Expedition Discovery Missions can be purchased at The Shop for an additional cost.