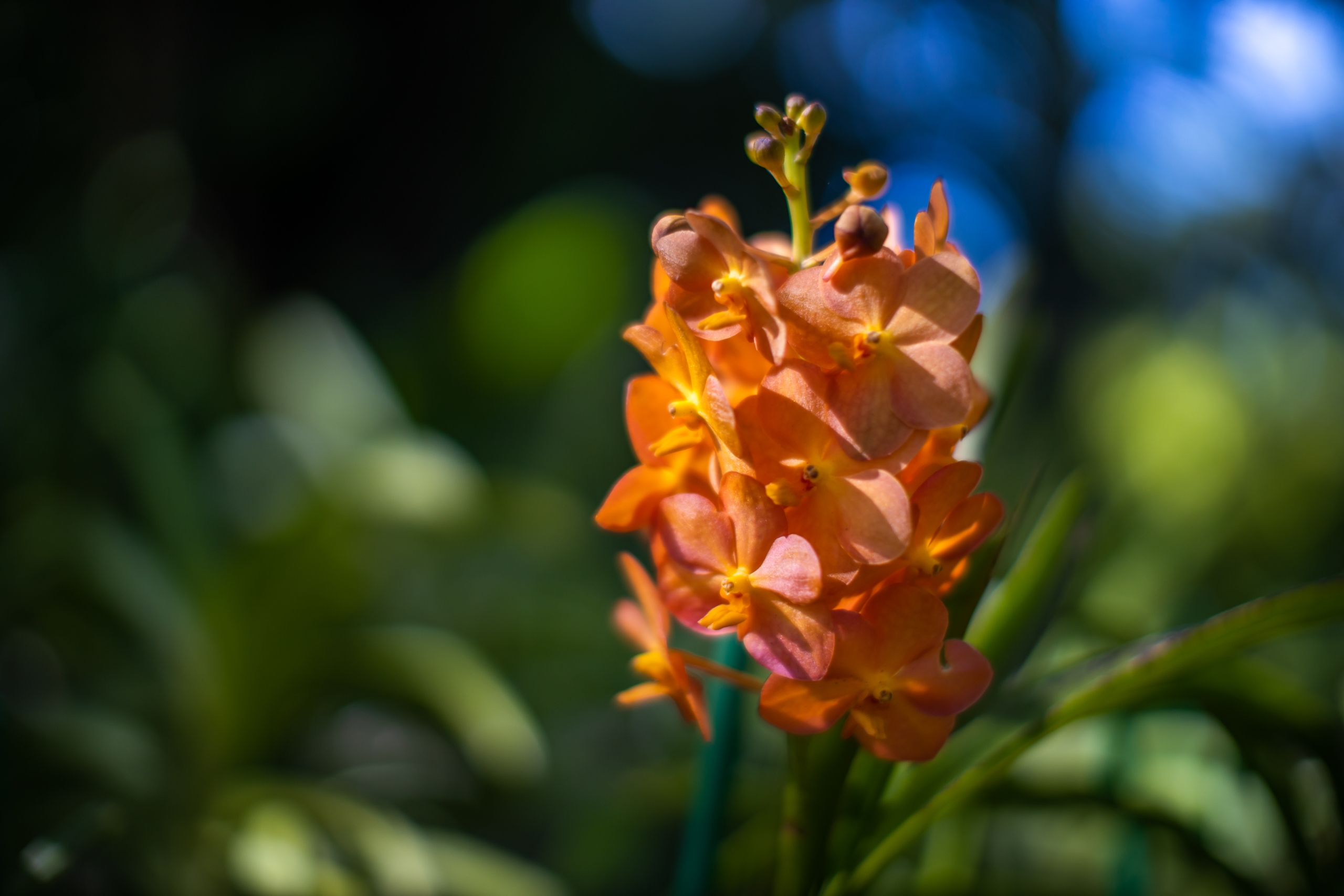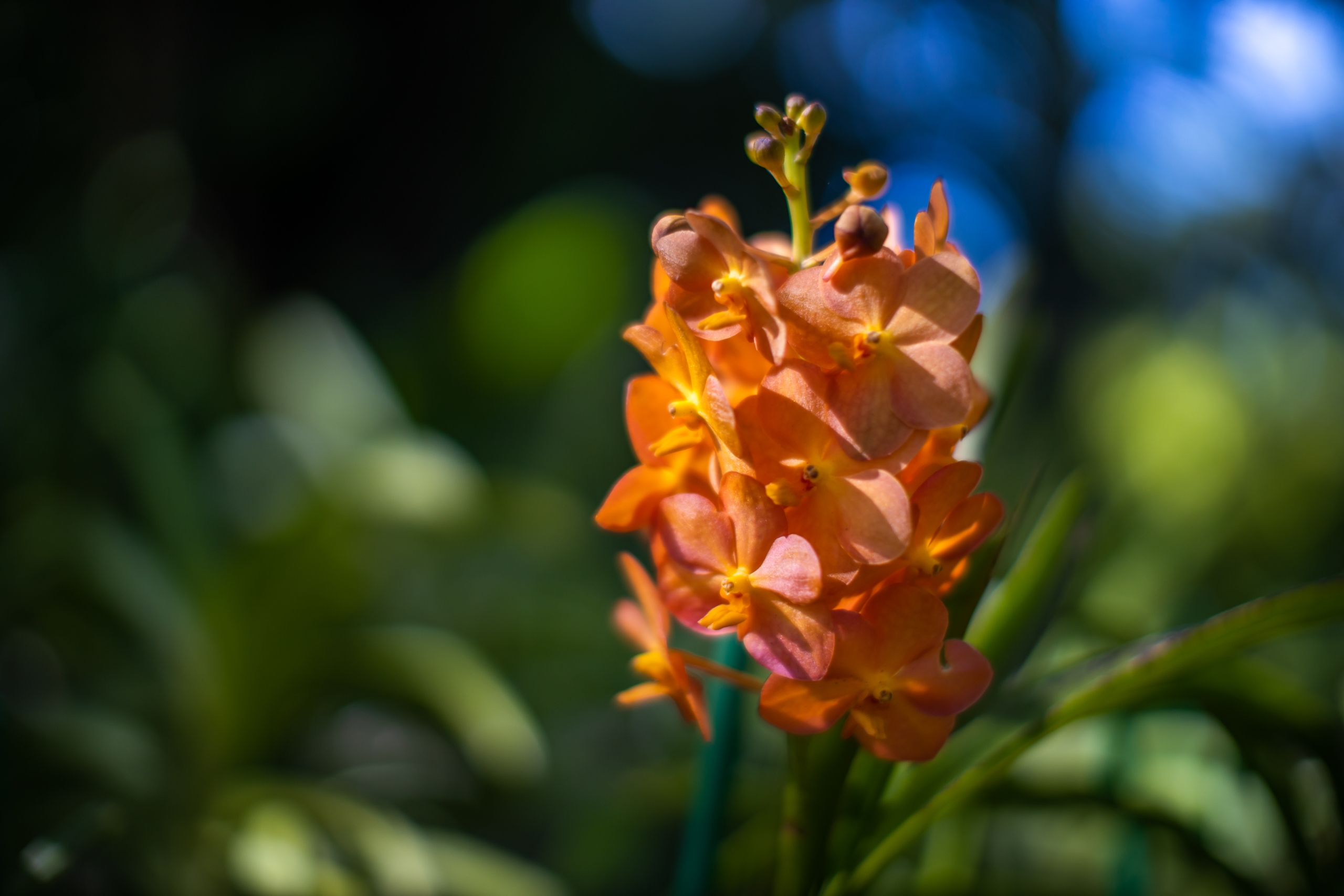 A Tropical Oasis Awaits!
Visit the Garden and explore the sights, sounds, and smells of the #1 Botanic Garden in the United States.
Purchase your tickets online today!
Purchase Tickets
"I just ordered 3 tickets for myself and neighbors! I went to Fairchild today and had a great time walking and taking beautiful photos!"
"The waterfall with the lotus, it is a place of peace, and the place of the butterflies! Thank you by this beautiful place and thanks you to volunteers!"
"I love to go to visit the gardens at Fairchild! It's so restorative and peaceful. It sparks joy to be here. I love to meditate by the lovely floating flowers. "
"I live nearby and go to Fairchild almost every Sunday, it's such a peaceful place to be, breathe, and enjoy nature! I ordered a Native Orchid Starter Kit recently and can't wait - it's definitely new!! They have done a great job cleaning that greenhouse up, it looks brand new."
"Fairchild Tropical Botanic Garden, thank you. We have been members and made donations in the past. We love this place and love to tell others about it. Thank you so much!"
"We had a great, magical night at Fairchild Tropical Botanic Garden enhanced by the live music."
"I love Fairchild! I've been there several times and it is always lovely."
"One of the most beautiful places in the U.S.A."
"I'm member so I come to Fairchild very often. There are always flowers in bloom and lots of butterflies."
"I love Fairchild, it's my happy place. I've been a member for years."
"Get a membership and return many times for free! Fairchild is a great place to walk and relax!"
"I visit Fairchild at least a couple of times a month. There's always an event, flowers blooming, beautiful butterflies and so much space for walking."
"We went for a walk around Fairchild last week and had lunch there for my grandma's 97th birthday. It was so much fun!"
"One of my favorite places ever!"
"Just got home with plenty of beautiful flowers from Fairchild. I found everything I was looking for and more at good prices. What an awesome day!"
"It's beautiful! I was there today with my husband, and it was a spectacular experience learning about so many types of tropical trees and all over the planet. The flowers, butterflies and panoramic pics are gorgeous. Thank you!"
"A true South Florida treasure!"
"Simply beautiful…Looking to go here? GO!"
"By far, one of the best private parks/gardens. Very open and friendly."
"What I love most about Fairchild Tropical Botanical Gardens is the energy. Such a lovely place to go to be letting all the positive vibrations enter your mind and soul."
"Fairchild has a 90 minute free tour by outstanding guides on a 12- seater trolleys. Excellent for those who can't walk far. Beautiful greenery. Many lizards, geckos, butterflies. Here and the beautiful leafy Coral Gables area is definitely worth a visit for tourists."
"This place is magical! Any day, every time of the year we discover new marvels."
"A very special place. After a visit to these beautiful grounds it feels like you've "been away." You don't have to be a horticulturalist or botanist to enjoy the beauty of the grounds."
"What a beautiful, well-kept place to explore nature!"
"This place is huge. So well maintained. Beautiful beyond words. I felt like i was walking around a fairytale garden and park. The best garden I've ever been too."
"I absolutely LOVE THIS PLACE. Please be sure to take the tram ride. Our guide was wonderful and fun and i learned a lot about Florida being from NY. Please also check out the Butterfly Garden it was magical."
"A beautiful gem tucked away from the hustle and bustle of Miami. A café is on site with tasty treats for the family and a small bar with some rotating choices for beer and mixed drinks."
"It is an enchanted garden by any measure. Dozens of different palms, multiple types of bananas, great variety of orchids and begonias. It is wide open. Though there are many visitors one feels alone with only butterflies and singing birds for company. Be prepared to spend a whole day."
Hours & Admission
Fairchild is open every day except for Christmas, December 25