Plant Nursery Miami: Grown by Fairchild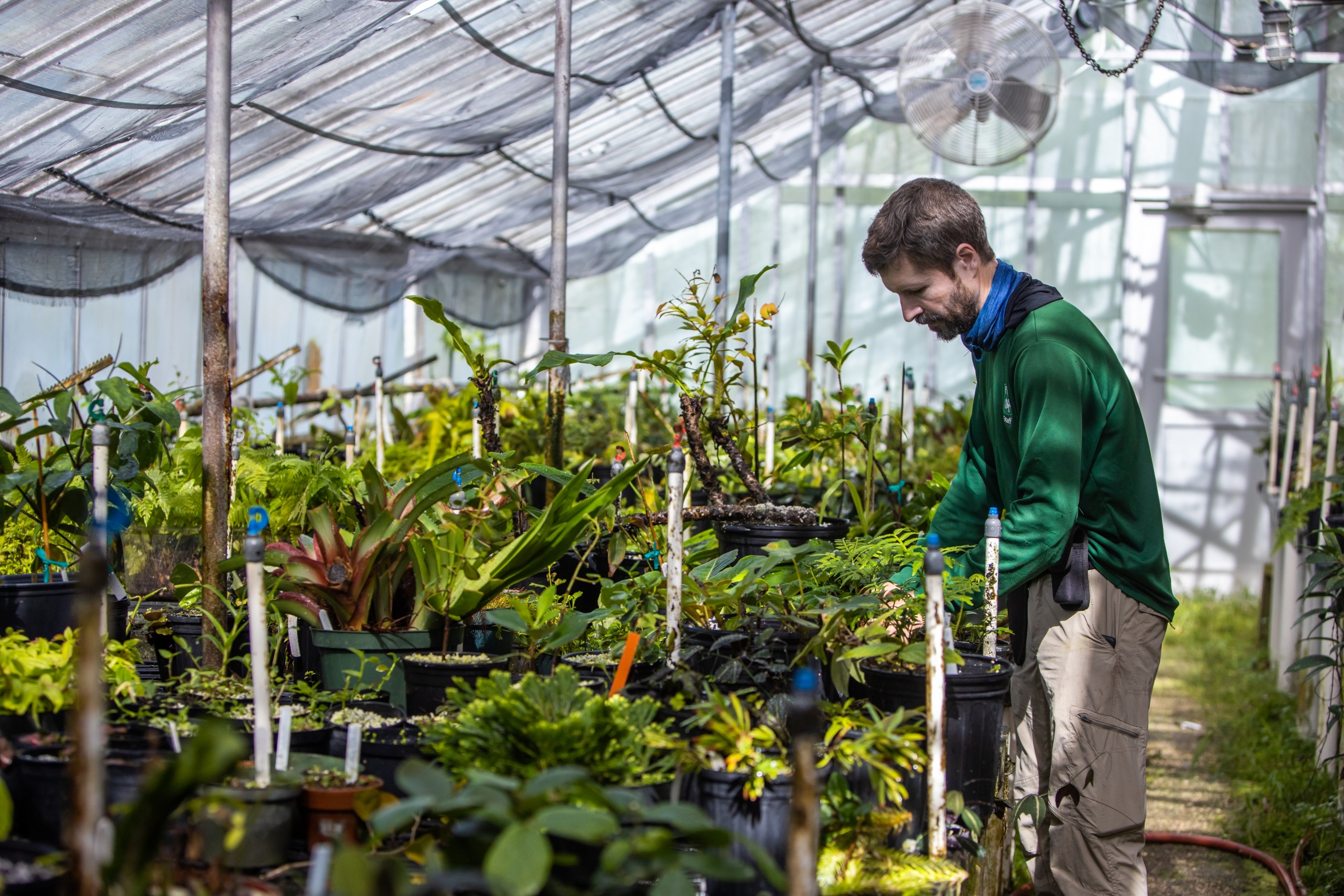 If you're hoping to bring home some of the beauty and majesty of Fairchild Botanical Garden, you're in luck. With more than 150 unique plant varieties to choose from, we are Miami's premier plant nursery!
All of our indoor and outdoor plants have been grown by Fairchild right here in our Miami, FL nursery by our team of botanists and horticulturists.
We have organized our huge inventory of nursery plants into easy-to-navigate collections, so you can quickly find the exact plants you're looking for to achieve your gardening and landscaping needs.
Shop Indoor and Outdoor Plants in FL at the Fairchild Plant Nursery Online!
Browse through the exclusive collections of beautiful plants and envision your home garden becoming a tropical oasis.
Shop Miami Plants: Featured Plant Collections in Miami, FL
Whether you're looking for flamboyant flowering plants, fragrant tropical fruit trees, air plants that require little maintenance, or shade plants for your yard, the Fairchild plant nurseries have exotic varieties of plants for everyone.
Browse our plant collection highlights below to view some examples of the types of quality indoor and outdoor plants we have on offer, and imagine the ways a trip to Fairchild's nurseries in Miami, FL can liven up your indoor space or your Florida gardens!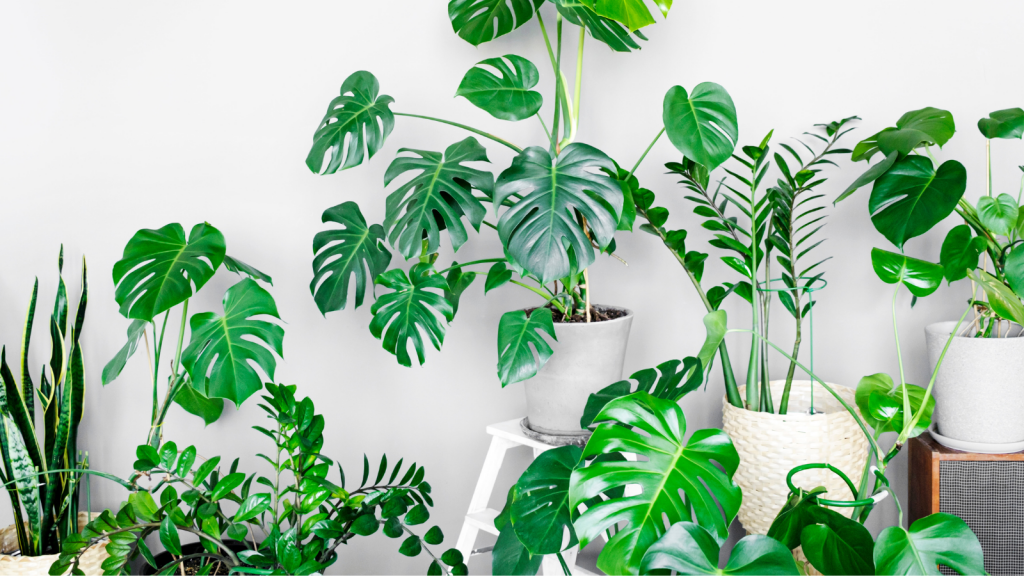 Aroids
The Aroid family, with its characteristic waxy roots and deep green leaves, contains selections from our nurseries that are both popular container-grown houseplants and great perennials to add to your Miami, FL garden as foliage plants.
Anthurium clavigerum
This large herbaceous perennial hails from Central and South Tropical America. With impressively large leaves and a propensity for light shade, these perennials are a natural choice for FL customers looking to spice up their homes with interior plants. Container-grown: no fancy gardening tools required!
Monstera adansonii subsp. blanchetii
A particularly striking variety of the much-loved and widespread Monstera adansonii, sporting double rows of large holes on each side of the midvein, as well as many smaller holes. A variety of plants known for being well-adapted to life indoors, enjoying filtered light and well-drained land. These aroids are a natural contender for city life, with an affinity for planters and pots and very little space needed for growth, making them excellent interior plants.
Epipremnum giganteum (Thin Leaf Form)
An impressive climbing aroid hailing from Southeast Asia, but right at home in South Florida. A great landscaping workhorse, these versatile plants can serve as ground cover or can exist quite happily in a container. These aroids prefer shade and soils that allow for more drainage. This is the fastest-growing of the several forms of this plant species currently in Fairchild's nursery.
Shop Fairchild Aroids
Browse our current selection of Aroids.


Tropical Fruit Trees & Flowering Trees
Our nursery selection of fruit trees is well-adapted to the warmth and humidity of Miami, FL but many of these trees can be successful nationwide in the right environment. These trees can also serve as excellent shade plants in a Miami backyard.
Eugenia luschnathiana
An unusual, yet irresistible variety of fruit is produced from the Curuiri (or pitomba-da-baía) tree. The small, golden fruit is juicy with an apricot-like texture and mild, tangy flavor. This fruiting tree prefers full sun, but is surprisingly resilient to wind and other storms, making it a winning selection for a Miami garden.
Theobroma cacao 'Orange'
The orange cacao tree is a welcome addition to a modest garden. This small tree produces flowers and then orange fruits, called cacao pods, on its trunk. While this tree is attractive all on its own, the real beauty is that seeds from its pods can be used to make chocolate!
Palaquium philippense
This large shade tree is native to the Philippines, and its vibrant golden leaves make a striking addition to any garden. The oblong fruit produced from this tree is pleasant and mild with a single seed at its core.
Shop Fairchild Fruit Trees
Browse our current selection of Fruit Trees.
Edible Plants
This family of nursery plants contains the ultimate multitaskers: plants that are not only enchanting to look at, but tasty to eat as well! Fairchild has many plants that would make fine additions to edible gardens.
Rosmarinus officinalis
A common garden inhabitant, this member of the rosemary family of herbs is characteristically fragrant with bushy shrubs and is well-adapted to the heat and humidity of Miami, FL.
Pereskia aculeata
'Barbados Gooseberry' or 'Leaf Cactus' is not your typical cactus. These versatile cacti are woody shrubs when young, but with age becomes a climbing vine, easily winding its way up trees and trellises alike. This is a highly utilitarian plant, with both edible leaves and fruits.
Plectranthus amboinicus 'Variegatus'
These herbs are not your mother's oregano! This variegated Cuban oregano is aromatic, evoking at once images of herbs like Italian oregano and fresh mint. The eye-catching leaves liven up any expansive landscape or modest city herb garden, with white scalloped edges surrounding leaves of emerald green. It thrives in the Miami climate and is drought tolerant.
Gynura bicolor 'compact'
Also known as 'Okinawan Spinach,' this versatile tropical vegetable can be grown year-round. These half-succulent plants can grow like shrubs or bushes. This species is a natural fixture of landscape design, thanks to its richly-toned leaves with purple undersides. While these flowering plants do well in Miami, it flowers best in less humid climates.
Shop Fairchild Edible Plants
Browse our current selection of Edible Plants.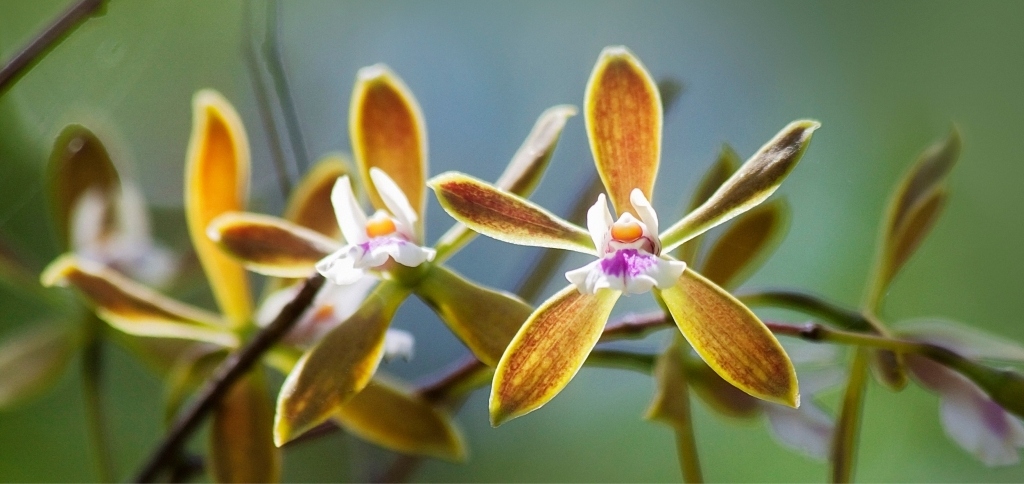 Native Plants & Tropical Plants
These plants thrive in our plant nurseries here in Fairchild Tropical Botanic Garden, but they are well-suited to a backyard or garden in Miami, FL and beyond.
Guaiacum sanctum
Lignum vitae is a prudent selection for customers looking to beautify a modest-sized garden with native flowering plants. This shrub or small tree adds both texture and color, with vivid violet-blue flowers, bright yellow fruit with black seeds, and dense green foliage.
Callicarpa americana
The 'beautyberry' is a common resident in many Miami gardens, as well as a standout in our nursery, thanks to its passion flower-hued clusters of fruits that remain on the plant for several months. People also appreciate that an extract from the leaves of these shrubs called 'callicarpenal' can be used as mosquito repellant – a great feature in Florida!
Zamia integrifolia
Zamia integrifolia, the coontie, is a Miami plant with a national claim to fame – it's the only cycad native to North America! It is also listed by the state of Florida as a threatened species. Plants in this family grow to only about a foot-and-a-half tall, and while they are not shrubs, they are shrub-like and their thick, starchy underground stem was an important food source for many of Florida's native people. These hardy plants prefer a place outdoors with full sun.
Pinus elliottii var. densa
Pinus elliottii var. densa is commonly referred to outside of Miami as the southern slash pine, and is the only native pine species of south Florida. Due to its dense, resinous wood, this pine found a place among the preferred building materials of early Miami, FL settlers. Rarely seen outside of nature preserves, this piece of Florida history awaits the journey from our nursery to your FL home.
Shop Fairchild Native Plants
Browse our current selection of Native Plants.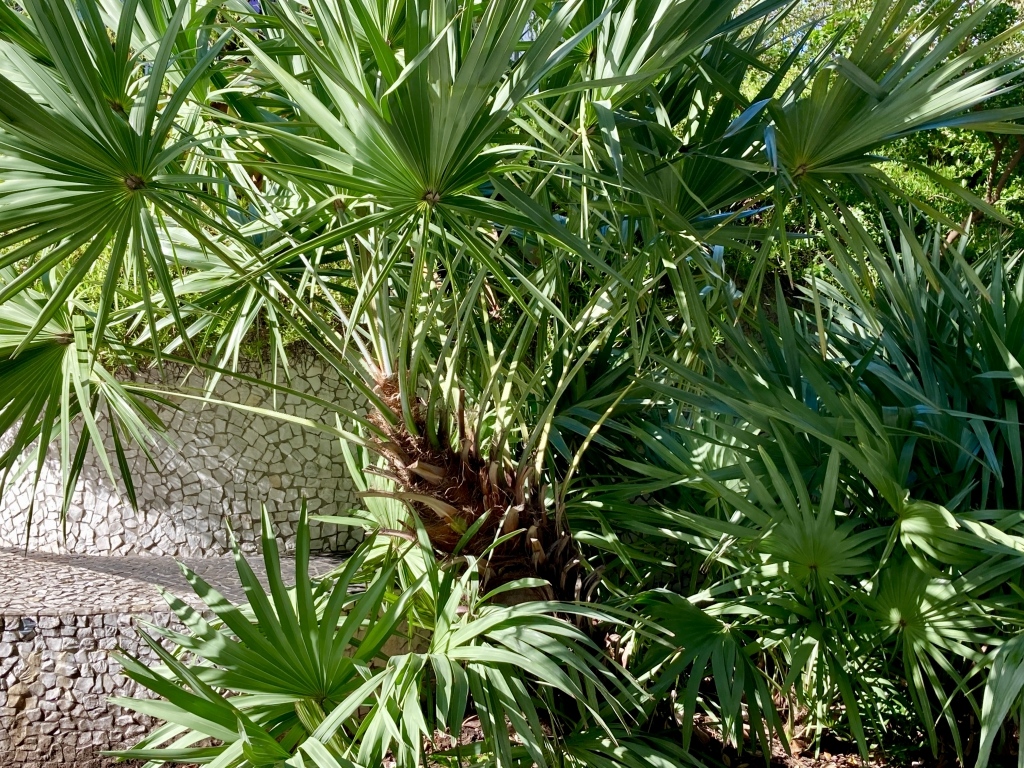 Palm Trees & Cycads
No plant is more synonymous with the Miami, FL landscape than our ubiquitous palm trees, and our nursery would be incomplete without a wide selection of these tropical plants, and at great prices any FL home gardener is sure to adore.
Corypha utan
This imposing palm is found primarily in the eastern hemisphere, but has shown an affinity for our Miami climate as well. A gardening dream, these plants grow to massive proportions and after fifty years or so flowers, fruits, and perishes. These palms do best in full sun.
Carpoxylon macrospermum
These types of palms are commonly seen in parks and gardens all across town, thanks to their elegant arching leaves and green crown shaft that is extensive enough to make them effective shade plants. Place in well-draining soil. These palm trees have performed well in our Miami, FL garden and surrounding regions of Florida.
Caryota monostachya
This dwarf clustering palm has all the charm of our larger species with a much smaller footprint. This slender-trunked tree is most content in partial shade to filtered sun.
Shop Fairchild Palms & Cycads
Browse our current selection of Palms & Cycads.
Fairchild's Plant Nurseries in Miami, FL: Information, Prices & Gardening Resources
To view the huge selection of available plants in our nurseries, including prices, additional products, and more, or to purchase plants, please visit our online store or give the plant shop a call at our Miami location. Our experienced team, based in Miami-Dade county, FL, is ready to provide you with quality plants, unparalleled customer service, and gardening advice.