Educators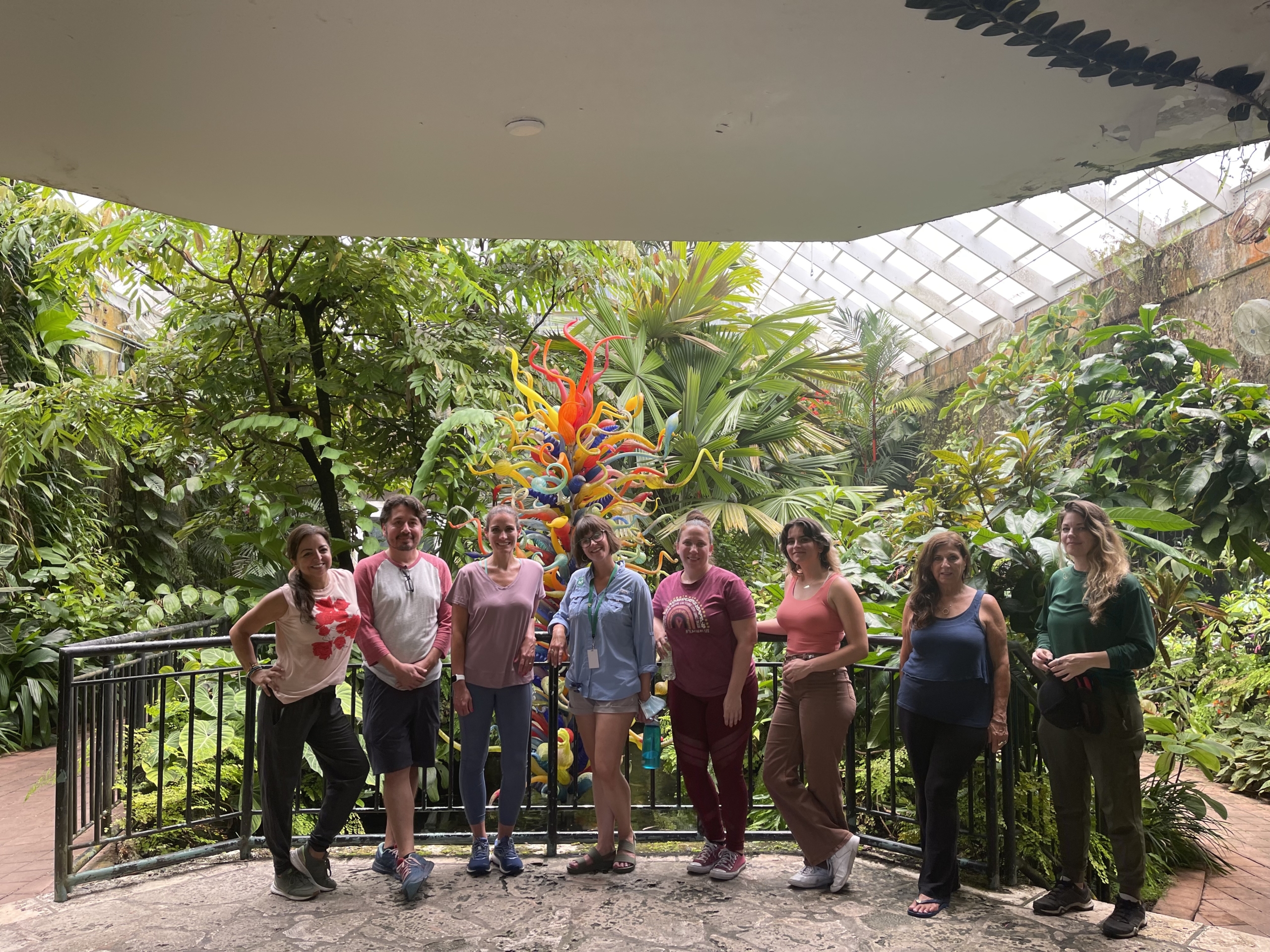 Professional Development
Fairchild offers professional development courses for educators focusing on botany, ecology, and South Florida natural history. Courses are designed to increase your knowledge and understanding of the importance of plants, plant uses, and conservation efforts for the future.

Important Info:

All workshops are hosted in person at Fairchild Tropical Botanic Garden.
MDCPS teachers register

through

Frontline Portal

when approved by MDCPS

. Contact MDCPS for registration issues.  
Join our interest list here to receive PD updates and information.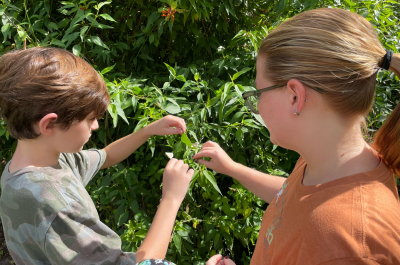 Cancelled!! School Garden
September 25, 2023
10:00am - 3:00pmCancelled!
This hands-on workshop covers the basics of planning, designing and implementing a school or container garden, with an emphasis on integrating the garden into the curriculum and aligning garden activities with state and national academic standards. During this workshop, teachers get hands-on design experience with a focus on the importance and principles of vertical gardening and native plants as well as lesson plans and activities.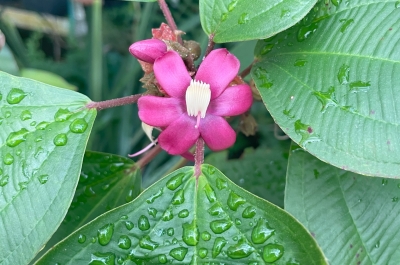 Research in the Classroom
October 27, 2023
10:00am - 3:00pm
How do we turn casual observations into a well-designed research project? We will explore how to use peer-review standards for research to create unique research projects for our students. Using MDCPS pacing guides, we will learn how to think about real-world problems and develop and test hypotheses from our questions. Important aspects of this process that we will explore: How to navigate literature searches; How to develop experimental design; Where to get started with basic statistical analyses; How to showcase our students' work at conferences and science fairs, in journals, and how to gain funding for these opportunities.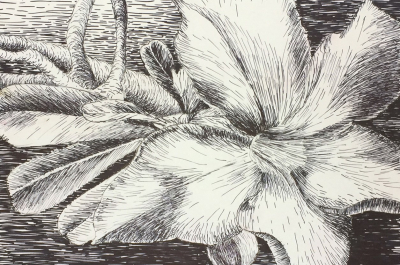 Plant Basics: Nature Journaling

February 10, 2024

10:00am - 3:00pm

Explore the world of plant science using the centuries-old method of observational journaling. Looking intimately at plant form, we will review basic plant morphology for the major groups of plants. We will consider appropriate grade level pedagogy and how to guide students in keeping a nature journal with scientific rigor. You will learn that you do not need to be an artist or a naturalist to begin nature journaling. The methods are creative, rigorous, and playful. You will learn how to encourage your students to develop observation, curiosity, and reverence of the natural world.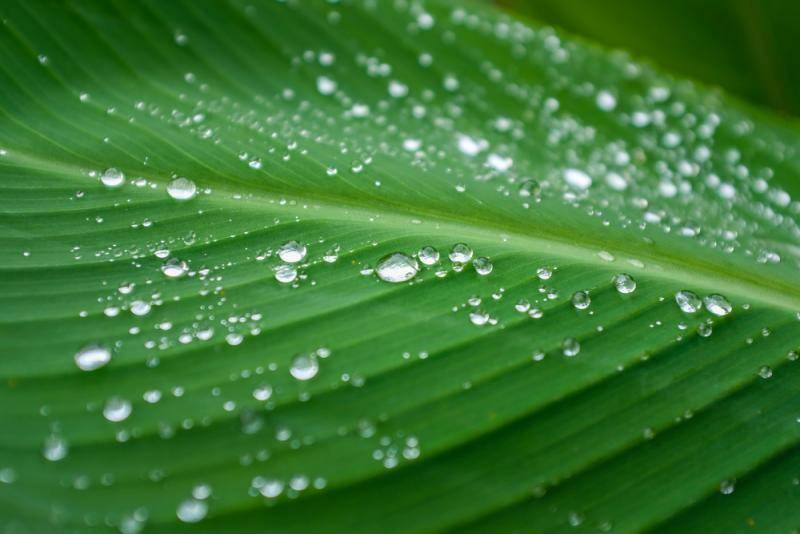 Taxonomy of Fairchild's Caribbean Jewels
March 22, 2024
10:00am - 3:00pm
Fairchild is a world center for the study and conservation of one of the world's most fascinating biological regions: The Caribbean Islands. These islands are recognized as a biodiversity hotspot, an area of immense biological diversity that is subject to high levels of habitat loss and species extinction. Fairchild is one of the few botanic gardens in the world that conducts research on this unique group of plants and displays them as part of its collection. Come explore the diversity with Fairchild's expert botanists. This workshop will review basic botany concepts, plant identification, and taxonomy.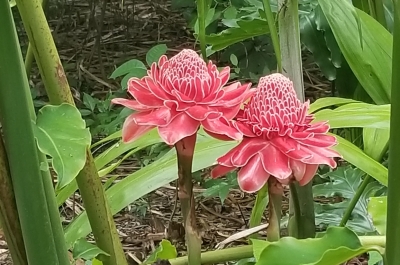 Ethnobotany is the study of how people interact with plants around the world. At a first glance, this can conjure up ideas of how humans "use" plants medicinally or the edible uses of plants. This workshop will explore plants within their cultural context, specifically looking at the role of plants in the Afro-Caribbean culture of Miami-Dade. This workshop will combine lecture with outdoor guided walks through Fairchild's gardens exploring some of these important plants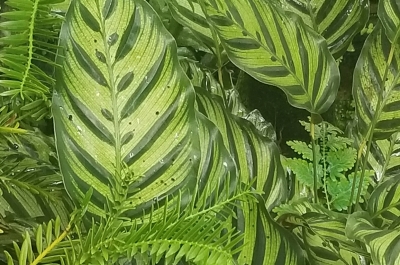 Come get your hands dirty and learn how to keep your plants alive. In this workshop we will explore common plant propagation techniques at Fairchild's nursery. We will discuss common problems we might have with growing our favorite plants and how to combat them. Whether you are an expert gardener or have never grown anything before, you're sure to add to your knowledge in this hands-on workshop. *This PD will take place at Fairchild's nursery.



Tropical Botany Summer Institute
Date: TBD
M-F; 9:00 am - 3:00 pm
This is a week-long course with an introduction to botanical concepts, including plant identification and classification, plant morphology, plant-pollinator interactions, and botanical history. This workshop includes a combination of teaching methods including lecture, dissections, lab activities, independent and cooperative inquiry, and guided garden walks. Teachers will learn hands-on activities and interdisciplinary teaching methods to easily adapt to the classroom.
MDCPS registration is available via Frontline when approved.
Registration issues must be directed to Frontline administrative staff.
Join our interest list here to receive PD updates and information. 
All other educators are welcome to register directly with FTBG, please email education@fairchildgarden.org