Dimare Science Village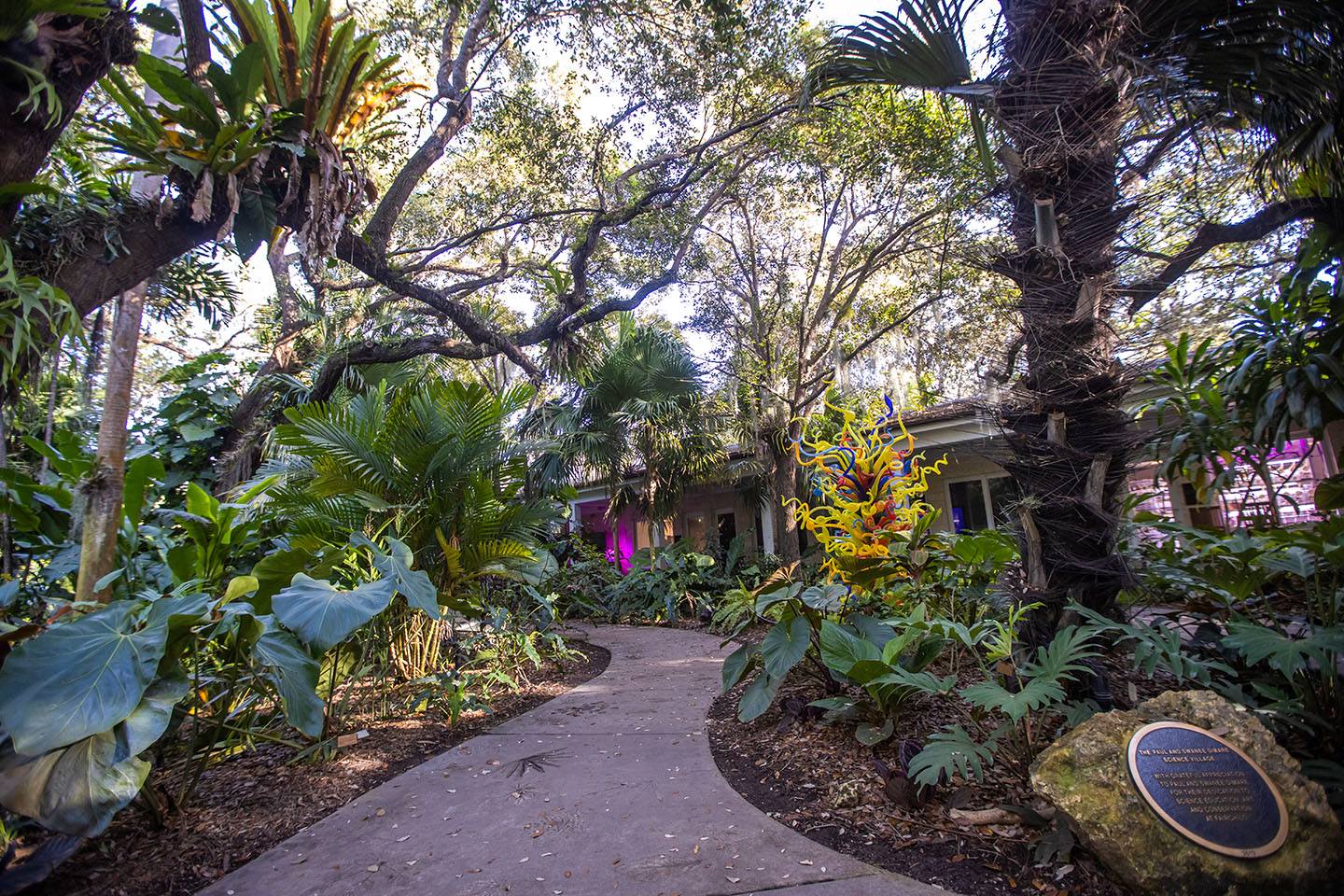 It Takes A Science Village

A vision 10 years in the making, The Paul and Swanee DiMare Science Village at Fairchild ushered in an exhilarating new era of scientific exploration and discovery.
With a focus on preserving the biological diversity of the tropical world, this magnificent arena also serves to inspire future generations of scientists and nature lovers alike by developing an educational pipeline that will span from preschool all the way to graduate school and beyond. The crowning jewel of this one-of-a-kind village is a collection of over 3,000 butterflies, exotic orchids, and tropical plants. This collection serves as a feast for the imagination and base for a complete scientific outreach program including genetic research, climate modeling, and plant propagation. 
The Science Village currently encompasses office, research space and classrooms; the Hsiao Labs: Imaging Laboratory, Baddour DNA Laboratory, and Micropropagation lab; and the Wings of the Tropics butterfly exhibit within the Clinton Family Conservatory with its Jason Vollmer Metamorphosis Lab.