STEMLab Mobile Micropropagation Lab
Actively Contributing to
Real-World Research
Supporting The Million Orchid Project
Beginning in 2015, Fairchild, in partnership with Miami-Dade County Public Schools and The University of Miami School of Architecture, Design Build Program, worked to transform an ADA-accessible, decommissioned yellow school bus into STEMLab – a state-of-the-art mobile botanical micropropgration laboratory. The lab was designed to provide the opportunity for middle school students to actively contribute to Fairchild's The Million Orchid Project by doing similar lab-based techniques that our scientists do here at the Garden.  Since schools don't typically have the specialized equipment to conduct this research, we decided to bring it to them.
Outfitted with specialized laboratory equipment (including two laminar flow hoods, an autoclave, reverse osmosis water, photo-voltaic power, a generator, air conditioning, refrigeration, laboratory plumbing, electricity, and safety equipment), this lab has already visited more than 60 schools.  Making its debut at Fairchild 14th Annual Orchid Festival in March 2015, visitors had an opportunity to tour the facility and hear about the future of plant science and conservation as explained by Fairchild's future botanists, the students from our BioTech High School.
This fully functioning botany lab travels to South Florida middle schools, providing students with an opportunity to actively participate in meaningful STEM research with local conservation implications. By pairing with the award-winning The Fairchild Challenge and The Million Orchid Project,  we are making this specialized lab equipment available to middle schools in the school district, teaching and reinforcing concepts in biology, chemistry, and environmental science. At the same time, the STEMLab will support the reintroduction of endangered orchid species throughout our region.
STEMLab provides an exciting and innovative twist to conventional citizen science by engaging students in all aspects of this scientifically rigorous research project. Students will plant and transplant orchid seeds in sterile conditions aboard the STEMLab, nurture seedlings in mini classroom botany labs, and collect and analyze scientific data. Students will then plant their orchids on their school grounds where growth and ecological interactions can be monitored.
To learn about the impact this program has on the teachers and students of Miami-Dade County Public Schools, click here to see the 2021-22 STEMLab Program Evaluations
This STEM (science, technology, engineering, and mathematics) program exposes middle school students to university-level research using existing infrastructure and outdoor landscapes, classroom equipment provided by Fairchild, and STEMLab itself. Although tailored for our community, this project is fully integrated with an established local conservation effort (The Million Orchid Project) and a well-established education program (The Fairchild Challenge) which both have wide-reaching state-wide and national impacts. Through STEMLab, students and teachers will collect, aggregate, and analyze significant publishable scientific data; students will be given the opportunity to devise their own research questions and test hypotheses that will advance the program in unexpected directions thus putting local conservation and the future of our community, directly in the hands of school children.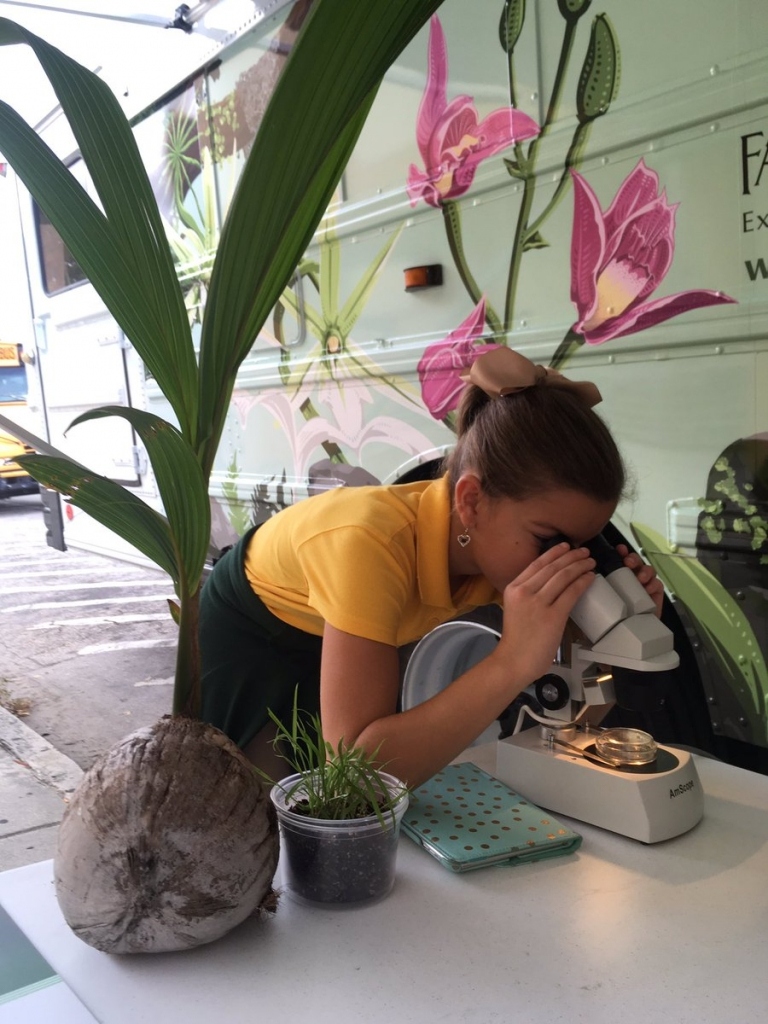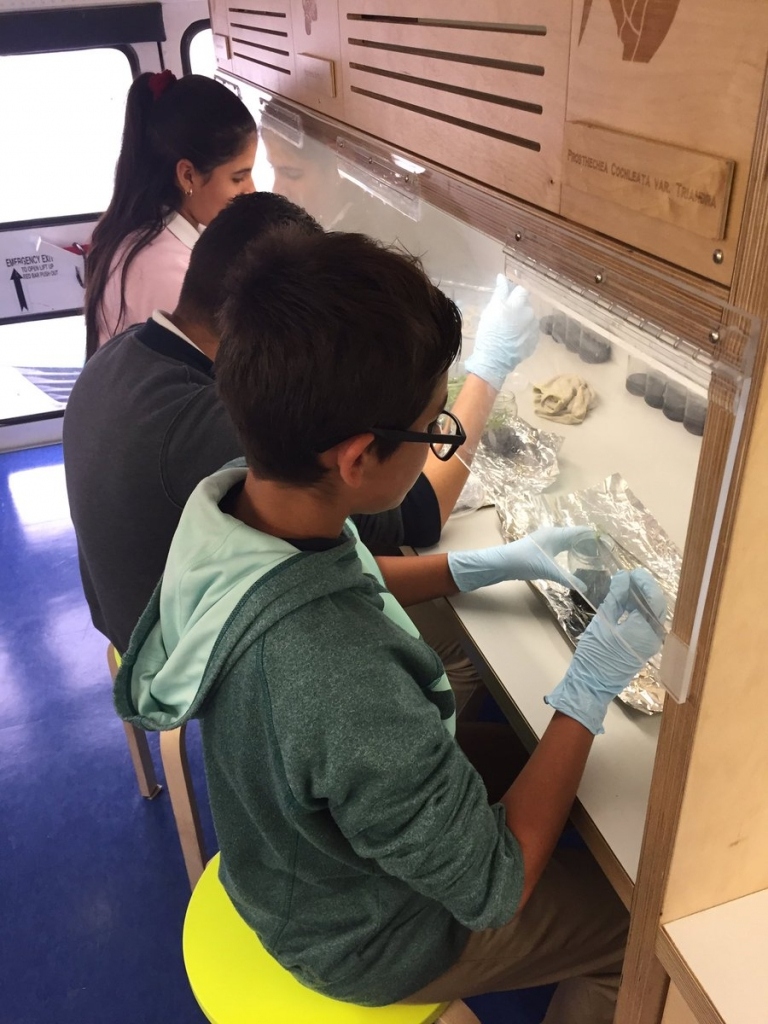 This project was made possible in part by the Institute of Museum and Library Services Grant No. MA-24561-OMS-20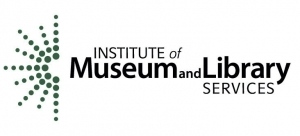 And with generous support from: