Employment Opportunities

---
Employment Opportunities
Fairchild Challenge Program Coordinator
REPORTS TO: Director of Education
JOB TYPE: Full-Time Salary
LOCATION: Fairchild Tropical Botanic Garden, Coral Gables, Florida
Fairchild Tropical Botanic Garden seeks a talented and motivated individual to coordinate the award-winning STEM education program, The Fairchild Challenge. The Fairchild Challenge is an interdisciplinary environmental science competition designed to engage students of diverse interests, abilities, talents, and backgrounds to explore the natural world. The program has been recognized as a benchmark for exceptional STEM education and empowering PreK – 12th grade students to become the next generation of scientists, researchers, educated voters, policymakers, and environmentally-minded community members. The Challenge is linked with Fairchild's major science initiatives, including the Million Orchid Project, Growing Beyond Earth, and Connect to Protect Network
The Fairchild Challenge Program Coordinator will assist in developing, implementing, and assessing the Fairchild Challenge.
A successful candidate will: 
Develop Fairchild Challenge program curriculum including classroom resources and Challenge activities, and training sessions that align with local and national academic standards and Common Core
Coordinate detailed program logistics and event planning
Use proven communication skills with teachers, students, partners, and administrators to respond to requests for clarifications, additional information, and procedures
Stay organized so they can produce Challenge timelines, reports, and statistics on an ongoing basis that document the progress and create an archival record of the program.
Be thorough when attending to financial tasks, including budget reconciliation and program expenditures.
Assist with the coordination of research and evaluation relating to the program.
Think creatively when planning and facilitating teacher professional development and student workshops associated with the challenges.
Actively communicate with and recruit new and veteran volunteers for challenge evaluations and events.
Assist in the development of new research initiatives as opportunities arise.
Proactively attend to other Education and Fairchild duties as required.
A successful candidate should have:
Experience in science education with degrees in Biology or Environmental Science preferred
Formal or informal teaching experience
Experience in grant writing and reporting preferred
Fluency in Spanish preferred.
Availability to work some weekends and evenings
Effective communication skills and experience speaking to diverse groups of people
A commitment to fostering a positive work environment, being flexible, proactive, and ready to anticipate and troubleshoot program details
A strong work ethic
Please apply with the QR code below. No phone calls.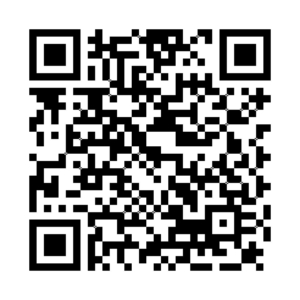 Security
REPORTS TO: Manager of Events & Operations
JOB TYPE: Part Time (20 hours/week)
Salary: $15/hr.
LOCATION: Fairchild Tropical Botanic Garden, Coral Gables, Florida
JOB RESPONSIBILITIES:
Act as garden security overnight, for special events and other times when needed
Close garden and garden buildings when needed for afterhours events; secures all gardens and reopens are appropriate times
Makes scheduled tours of grounds by vehicle or walking to ensure security, and watches for conditions that could result in injury.
Reports to supervisor or police authorities any unusual or suspicious condition detected
Reports to supervisor any incidence of visitor, driver or employee actions which could result in injury or loss to company employees
Reports to supervisor any landscape lighting outages or other garden maintenance issues that appear to be not working
Using provided communication devices such as two-way radios in a clear and concise manner
Other duties as assigned by your supervisor.
REQUIREMENTS
Minimum 1-2 years of experience as a Security Guard or similar role
Inspect and patrol premises regularly
Ability to multi-task and maintain a calm demeanor in a stressful environment
Must be available on a flexible schedule including weekends, special events, and holidays hours 
Must have unrestricted authorization to work in the United States
Must hold a valid driver's license and be able to operate a vehicle
Requires a high school diploma or its equivalent
Please apply with the QR code below. No phone calls.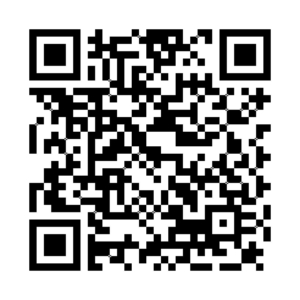 _______________________________________________________________
Retail & Admissions Associate
REPORTS TO: Retail Manager
JOB TYPE: Part Time
SALARY: $16/hr
LOCATION: Fairchild Tropical Botanic Garden, Coral Gables, Florida
POSITION DESCRIPTION:
Retail Associates should be prepared to work as part of a team by being friendly, courteous, and respectful of fellow team members and expressing a positive attitude.  They are expected to be active salespeople and provide exceptional guest services.  Associates work with a sense of urgency within designated time frames in order to complete tasks and actively seek out new assignments.  Associates should arrive on time and be ready to work at the start of their shift.  Associates are expected to work standing and walking throughout their shift, but sitting or driving may also be included in the day's tasks.  They frequently lift up to 30 pounds, with occasional lifting up to 50 pounds, and are expected to climb ladders while holding merchandise.  They are expected to work in both indoor and outdoor environments according to their assigned tasks for the day.
JOB RESPONSIBILITIES:
Greeting, making eye contact, smiling, and starting conversations with all guests.
Educating self about products in order to share this knowledge with guests. Educating self about Garden promotions, activities, and initiatives with the ability to express them to guests.  Understanding and expressing all membership promotions, donation programs, and Shop sales.  Educating self about daily activities and events as listed on the daily sheet or as received via email.  Participating in daily morning update meetings.
Selling tickets, merchandise, and memberships following The Shop at Fairchild's Membership and Sales script.
Providing accurate, factual, and engaging information about the Garden and its programs/initiatives.
Resolving basic membership problems, referring complicated issues to the membership department.
Preparing food and coffee, cleaning the food sales area, and stocking the food sales area following daily checklists.
Answering phones in a friendly and welcoming way. Processing phone or special orders.
Working on the sales floor when not busy at the register, either on assigned tasks or by seeking out new tasks.
Assisting customers with items in the jewelry case, items in backstock, and heavy or bulky items.
Following all cash handling and inventory control procedures of The Shop at Fairchild. Operating the cash register in an efficient and knowledgeable manner.
Unpacking and verifying merchandise deliveries. Stocking shelves, including regularly rotating products.  Restocking and straightening items on shelves.  Putting backstock and understock away underneath displays and in the closet, in a neat, organized, and efficient manner.  Performing inventory counts as assigned.
Building eye-catching, relevant, and timely merchandise displays.
Resolving all guest complaints, involving a supervisor if necessary. Answering all guest questions, including researching answers and following up with guests.
Welcoming group tours, processing the group quickly and efficiently, and directing group to their activities for the day.
Working as part of the Visitor Services team by substituting in other areas of the department, including but not limited to Admissions Chalets, Group Tour Sales, South Gate, Reception, Information Desk, kiosk duty, shuttle and tram service, and Visitor Services volunteer supervision.
Opening and closing store, and providing basic customer service resolution, in the absence of a manager.
Other duties as assigned by your supervisor.
REQUIREMENTS
Minimum 1-2 years experience in Retail Sales and/or Customer Service
Hospitality experience a plus
Strong project management skills
Excellent problem-solving and organizational skills
Excellent verbal and written comprehension and communication skills
Ability to multi-task and maintain a calm demeanor in a stressful environment
Must have unrestricted authorization to work in the United States
Must be able to lift up to 30lbs
Please apply with the QR code below. No phone calls.