Growing Beyond Earth® (GBE) is a classroom-based citizen science project operated in partnership with NASA. It includes a series of plant experiments conducted by students using equipment similar to the Vegetable Production System (Veggie) on the International Space Station. 
With experiments currently in progress in more than 250 middle and high schools across the country, GBE is providing a steady stream of valuable data to NASA scientists who are developing technologies for growing food crops for long-duration missions into deep space. 
Now in its sixth year Growing Beyond Earth has inspired and engaged over 12,000 middle and high school students and their teachers nationwide.
For information on how to participate, please contact us!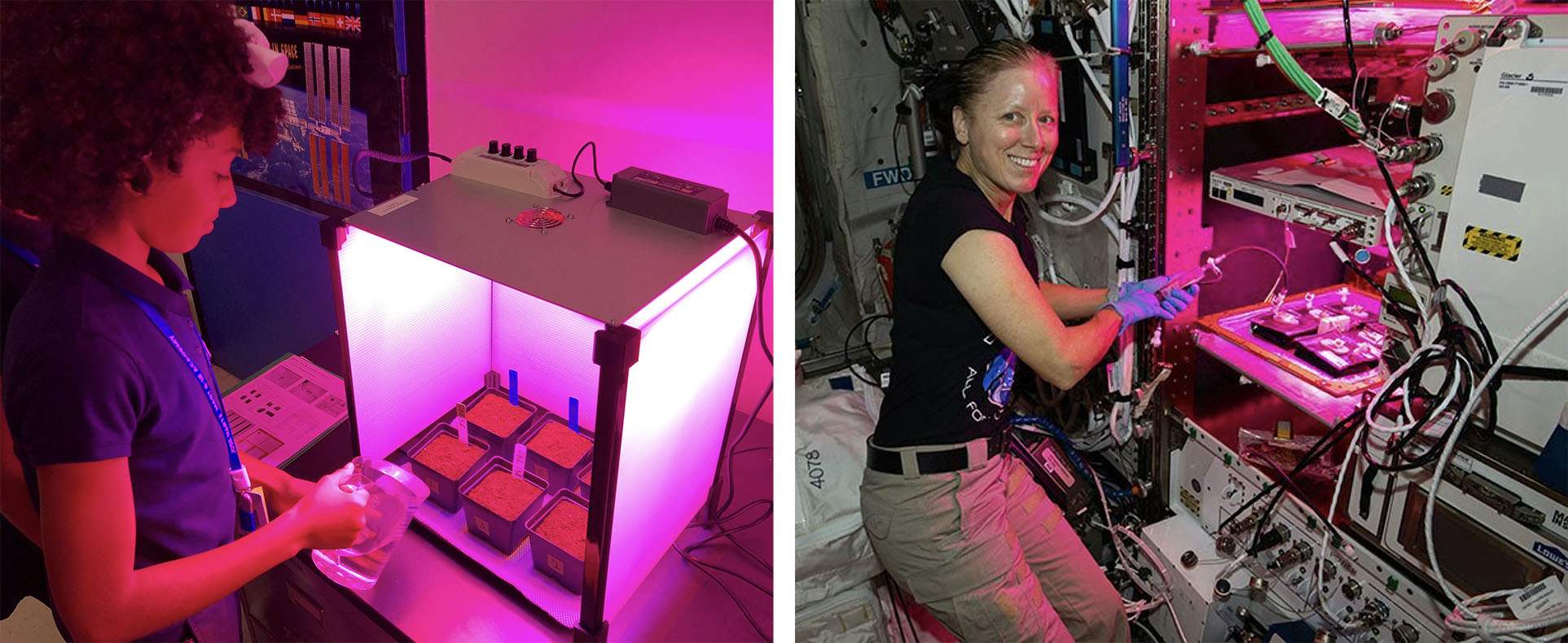 Each year students are given the opportunity to present their original research to NASA scientists and administrators during the annual Student Research Symposium.
More information and this year's protocols can be found here.  
Are you a teacher in Monroe, Miami-Dade, Broward, or Palm Beach? Please visit the Fairchild Challenge home page.
| | |
| --- | --- |
| | This website is based upon work supported by NASA under award No NNX16AM32G. Any opinions, findings and conclusions or recommendations expressed in this material are those of the authors and do not necessarily reflect the views of the National Aeronautics and Space Administration. |