Special Event Volunteers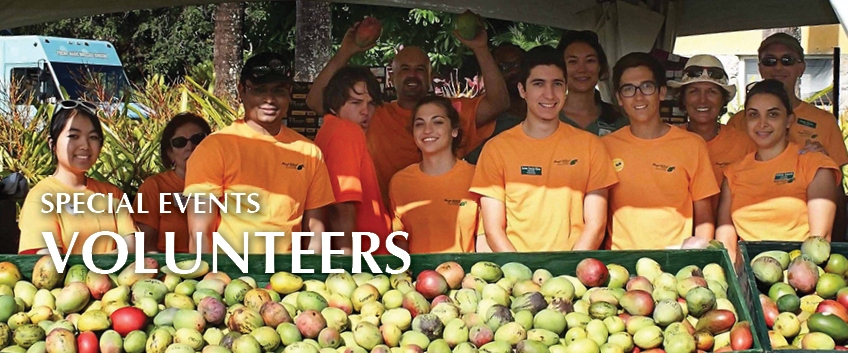 Special Event Volunteers
Along with Fairchild's high-impact science education, horticulture and conservation programs, the Garden holds popular annual festivals including our Fall Garden Festival featuring the The Ramble, the Chocolate Festival, the Orchid Festival and the Mango Festival which introduce thousands of visitors to Fairchild and our mission. Special Event volunteers are needed for a wide variety of jobs including event set-up, helping with children's activities, working in festival booths, visitor education, and much more.
Currently, we are NOT having large festivals! We are having smaller guest experiences in compliance with our COVID-19 safety protocol. Most opportunities are on weekends!
Coming soon:
Calling all Dinosaur enthusiasts! Check back in early May for opportunities assisting with our visiting Dinosaur experience, and help us ensure a fun experience for all!
Interested in becoming an Special Event Volunteer? Please contact wnavas@fairchildgarden.org