Conservation Volunteers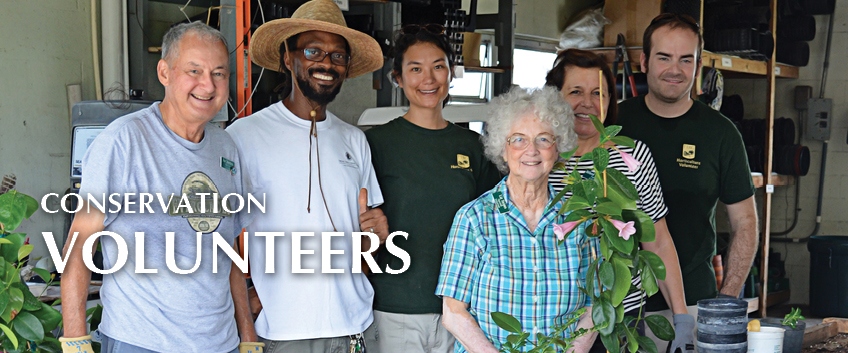 Conservation Volunteers
Fairchild's Conservation team maps, monitors, and researches the native plants of South Florida's rare plant communities. Our in-situ collections include approximately 100 rare plant species native to South Florida and the Caribbean. Our program objective is to decrease the current rate of loss of tropical plants and habitats in selected high diversity areas through research and field work.
Volunteer opportunities with Fairchild's Conservation Program include working in the Conservation Nursery. Participants are also needed to assist with field work on an occasional basis.
Interested in becoming a Conservation Volunteer? Please come to our next Volunteer Information Event to learn how you can join this incredible group of volunteer conservationists.