Biotech High School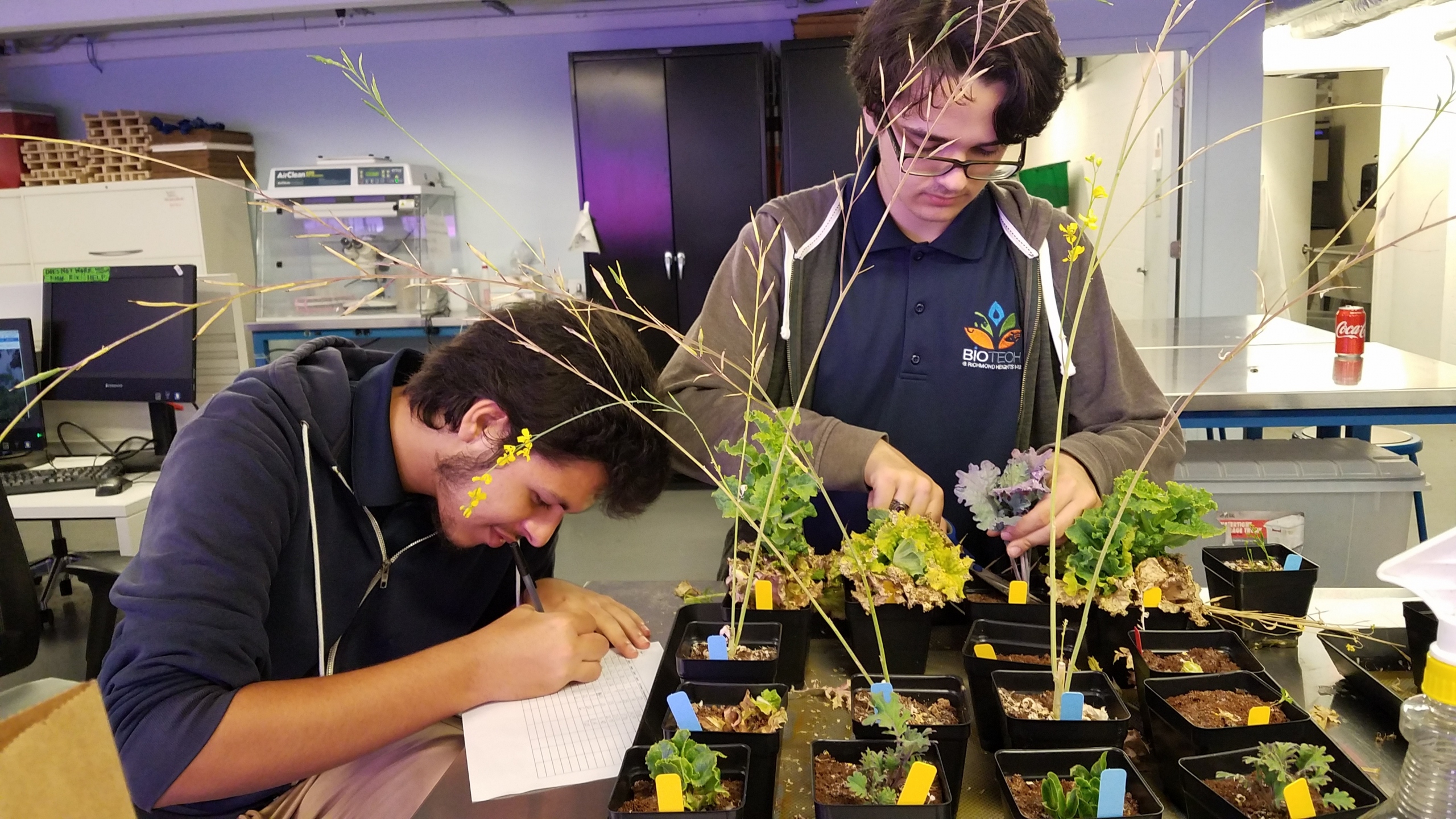 Established in 2015 through a grant from the US Department of Education's Magnet Schools of America program, Fairchild partnered with Miami Dade County Public Schoool to develop BioTECH Senior High School: the world's first Conservation Biology High School with a focus on Botany and Zoology. Fairchild supports our teachers and students by offering unique learning experiences to develop 21st century skills in a variety of STEM fields including; botany, zoology, genetics, ecology, chemistry, and the environmental sciences. With a full campus at Fairchild, students have an opportunity to contribute to ongoing botanical research using state of the art equipment within our unique living laboratory.
Active Research
Conservation based research projects include studies of tropical fruit crop diversity, local  biodiversity mapping, and efforts to conserve South Florida and Caribbean endangered plants. Students support ecological monitoring of tropical food plants in a changing climate as well as plant-pollinator relationships. All research projects have a high level of community engagement and are lead by scientists, graduate researchers, and teachers.   
Fairchild researchers: Jennifer Possley MS, Sabine Wintergerst, PhD, and Brian Sidoti PhD
Community collaborators: Brad Oberle, PhD (New College of Florida, Sarasota, FL), Rachel Jabaily PhD (Colorado College, Colorado Springs, CO), Erin Bodine PhD (Rhodes College, Memphis, TN), Olga Tsere-Vasquez PhD candidate (University of Miami), Christine Pardo PhD candidate (University of Miami), and Ryann Rossi PhD (ORISE Postdoctoral, Fellow Gulf Ecosystem Measurement and Modeling Division, U.S Environmental Protection Agency)
Million Orchid Project student supported research include testing micropropagation laboratory techniques, designing and testing novel growth systems, native species seed banking trials, symbiotic mycorrhizal fungal relationships, and the National Orchid Garden Expansion.
Fairchild researchers: Jason Downing PhD, Jay Arce, Kevin Zatkovich
Community collaborators: Alison Cawood PhD and Cosette Larash (Smithsonian Environmental Research Center)
Growing Beyond Earth, with BioTECH student led research, is providing a steady stream of valuable data to NASA scientists who are developing technologies for growing food crops for long-duration missions into deep space. Active projects include experimental micro-green, pepper, and leafy green variety growth trials. 
Fairchild researchers: Marion Litzinger MS
Community collaborators: Christina Johnson PhD, NASA Postdoctoral Program