30nov(nov 30)9:00 am14dec(dec 14)12:00 pmSketchbook Play with TJ Marston: COLOR(november 30) 9:00 am - (december 14) 12:00 pm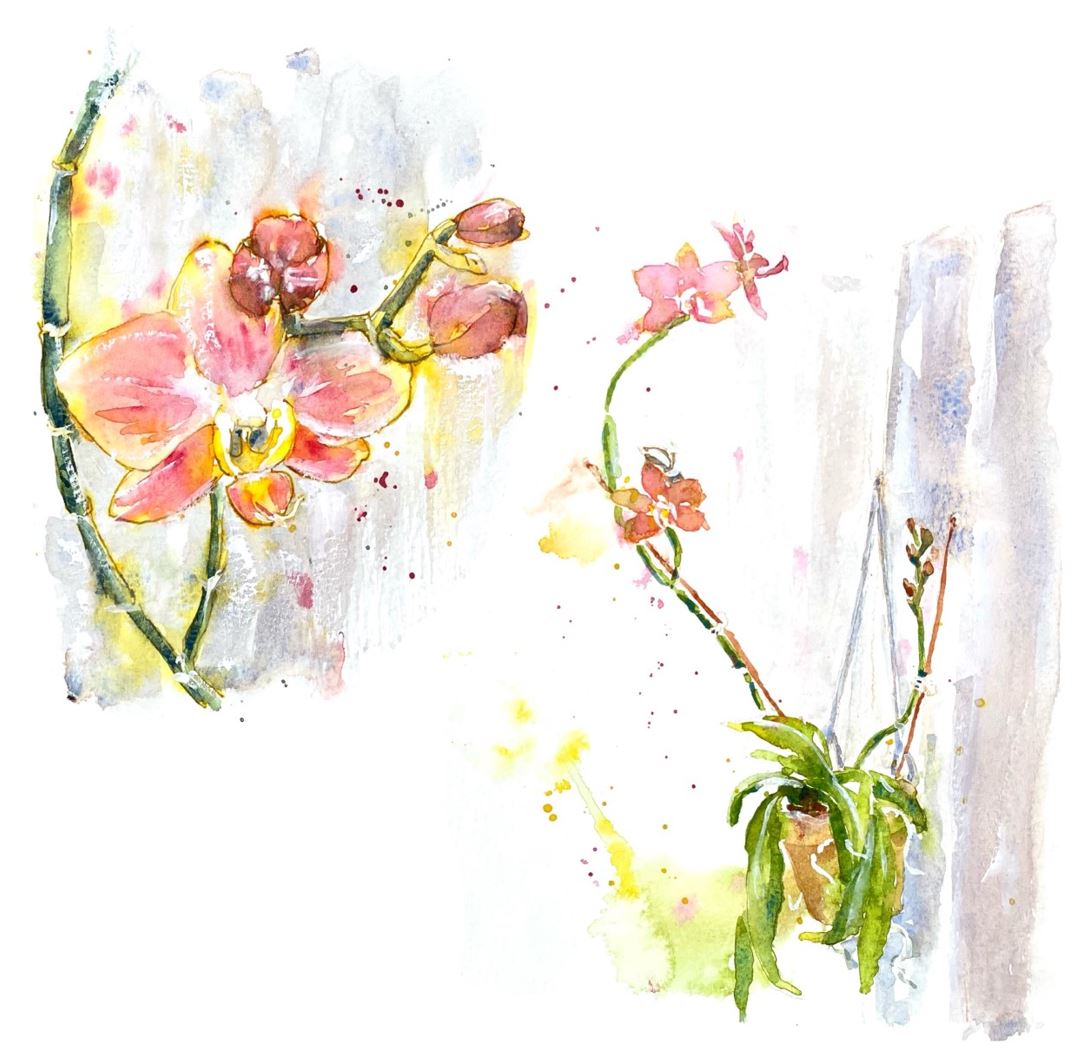 Event Details
Wednesdays, November 30, December 7, and 14, 2022 | 9:00 AM to 12:00 PM
Playing with color is one of the first artistic endeavors we explore as children. We instinctively are drawn to colors, exploring how they work together. Learning to see, interpret, and adapt color can improve compositions, tell a story or express an emotion. Mastering color is a science, while exploring it playfully unlocks creativity and new ways of seeing. Inspired by the tropical garden surrounding us, students will complete a variety of abstract color exercises designed to expand their understanding of various mediums, see and interpret color with greater ease, and unlock a fearless approach to sketching. This course is great for both beginner and experienced artists who want to sharpen their essential skills or find a more playful approach to sketching!
This course is part of the Sketchbook Play Series, taught by local designer and urban sketcher, TJ Marston. While students are encouraged to take the whole series for maximum benefit, it's not a requirement. Each session can be done on its own without needing another. Grab your sketchbook, and let's play!
Supplies:
For the list below, whatever you have related to each item will work in the class, but I am including in what I suggest if you are looking to purchase new. I will have many supplies on hand to try as well!
Washy tape (various sizes or just ½ inch)
Watercolor paint palette (basic 12 color palette or essential primary will work fine)
Watercolor brushes (I would suggest 3 round synthetic watercolor brushes [size 12, 8, 1] and one flat brush [size 14])
Plastic palette or plate for mixing (may need more than what comes with a basic watercolor palette)
Cup (for holding water)
Paper towels(for drying brush and cleaning palette)
Small spray bottle (optional for cleaning palette and wetting paints)
A5 or larger Watercolor or Mixed media Sketchbook (smooth paper, 300 gsm weight, portrait, square, or landscape format ok)
Watercolor pad or loose sheets (smooth or hot press, Size 9×12)
Bulldog clips (optional for holding sketchbook pages flat)
Ruler
Pencil, Eraser
Black waterproof fine-liner pen (microns or fountain pens with ink will work)
Oil Pastels, water soluble pastels (Carandache), colored pencils, or crayons (for mixed media play, basic 12 color set)
Instructor Bio: TJ Marston is an award-winning landscape designer, urban sketcher and part-time lecturer at Florida International University. TJ discovered a passion for sketching while pursuing her Master's in Landscape Architecture from the University of Pennsylvania. Keeping a regular sketchbook boosted her creativity and became the foundation for her design process. TJ brings her passion for sketching into her popular visualization and design courses at FIU's School of Architecture. More recently, TJ discovered urban sketching as a way to document her life with her family of five. She finds joy in helping others breakthrough their fears and develop new skills in their sketching journey.
Ticket Rates
Members $105 (for a three-session class)
Non-members $135 (for a three-session class)
Tickets are nonrefundable. This class runs rain or shine.
Ticket and Safety Information
You will receive your confirmation and eticket(s) via email. If you do not receive your tickets, please check your spam or clutter folders. You must present your etickets upon arrival.
Members: Please present your membership card upon arrival along with your eticket(s).