Putting the right plant in the right location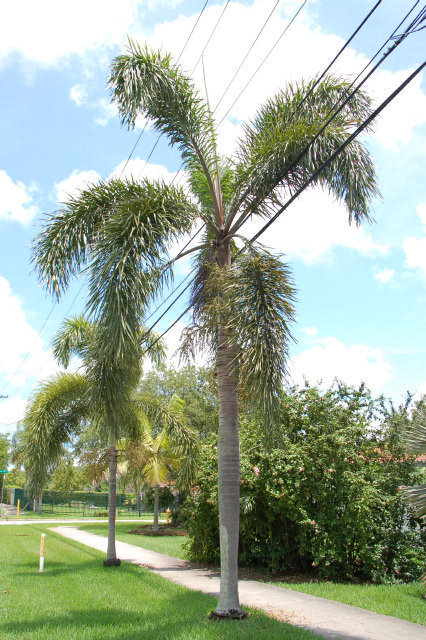 As published in the Miami Herald
South Florida can be a difficult place to carve out your tropical paradise, with calcareous soils, a distinct wet and dry season and a bevy of plant pests, but by choosing the right plant and putting it in the right spot, you not only conquer our poor soils and extreme rainfall patterns, you can also often forgo using supplemental irrigation, pesticides and fertilizer.
Over my 20 years of writing and teaching about horticulture, that theme has run through it all: Put the right plant in the right location.
There are many plants that are adapted to our soils and climate that also do a good job of withstanding most pests. By matching these plants with their ideal sunlight requirements, space needs and water conditions, you can create a perfect combination allowing plants to flourish with minimal inputs from you. And as a homeowner, isn't that what you really want? High-output, low-input plants that are capable of giving you shade, fruit, butterflies, hummingbirds and flowers with minimal work from you.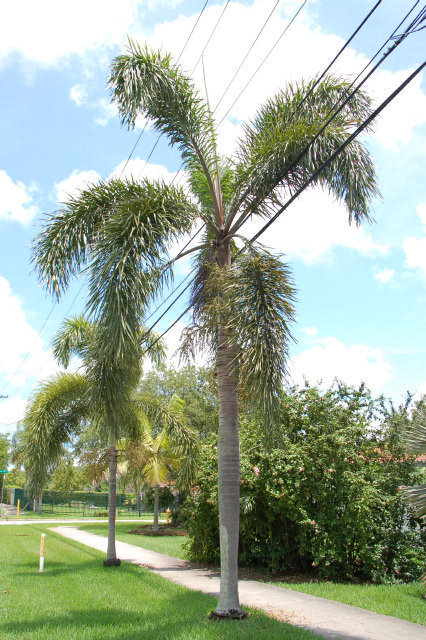 A foxtail palm can be a good choice for South Florida, but it should be given space to grow.
So many mistakes are made in the home garden by people who try to plant trees or shrubs that are not adapted to South Florida. The home improvement stores are full of pitfall plants that will never do well no matter where you plant them or how you care for them.
The wrong plant is certain failure, but what about those instances when you have a great plant for South Florida, but you don't know enough about it to get it into the right spot?
For instance, our native oak, Quercus virginiana, is a massive tree reaching a height and spread of 50 feet or more that should not be planted anywhere near power lines or building foundations. It needs a large space for its root system and canopy, yet it is often planted directly under power lines or in a tiny, compacted area of soil where its roots have nowhere to roam. As a result, a high percentage of oak plantings are doomed from the very start.
You need to know how big a tree or shrub will grow before you plant it so you can give it proper spacing. By putting a tree or shrub that is in proper scale with your planting, you eliminate the need for costly and time-consuming pruning.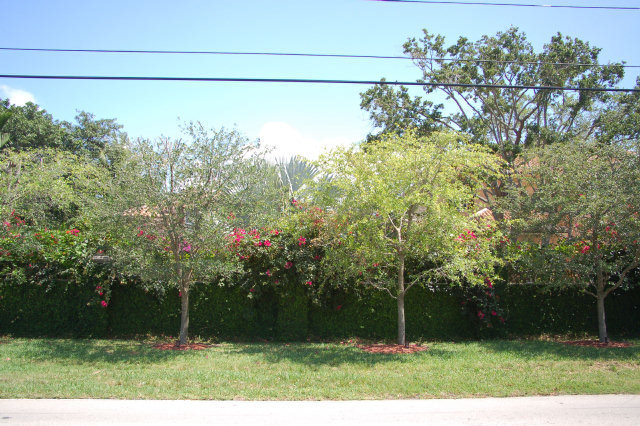 These oaks will always need to be pruned because they have been planted directly under power lines.
Light requirements are another key factor. The mango tree is a great plant for South Florida, but if you plant it in the shade of a larger tree, you will end up with a handsome tree but no fruit. Most fruit and flowering trees need sunlight to produce their delicious and eye-popping bounty.
Size and sunlight requirements are important, but water is also a key factor. The native Everglades palm, Acoelorrhaphe wrightii, for example, requires slightly moist soil. So even though it is a native plant, it won't do its best if you just plop it into your yard. It should be planted in a low-lying area or near a lake or other body of water in order to thrive.
Putting the right plant in the right location is crucial to success in the home garden. Remember to find out the overall size, sunlight requirements and water needs of your plantings before you place them in the ground. Use the Internet, horticulture classes and workshops, books and other sources of information like nurserymen and growers to find out all you can about the plants you bring home. When you put the right plant in the right spot, gardening in South Florida becomes less of a chore and more of a pleasure.
Jeff Wasielewski is an outreach specialist at Fairchild, an expert in South Florida horticulture and a professor of horticulture at Miami Dade College. He can be reached at jeffw@fairchildgarden.org.