Mangos in Punaluu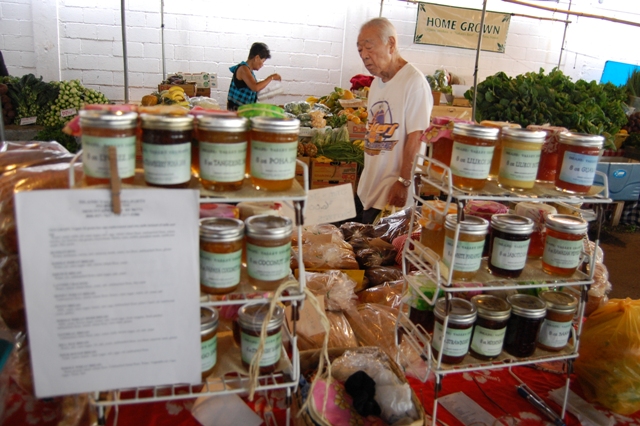 Before going to Kona, we stopped by the fruit market in Hilo. Ginger flowers and all manner of greens dominated the market. They had some of the local mangos which I was happy to find, along with fresh rambutans and mangostens. It was a nice place for breads and local jellies. We purchased some breads, fruits, green papaya salad and coffee for our trip.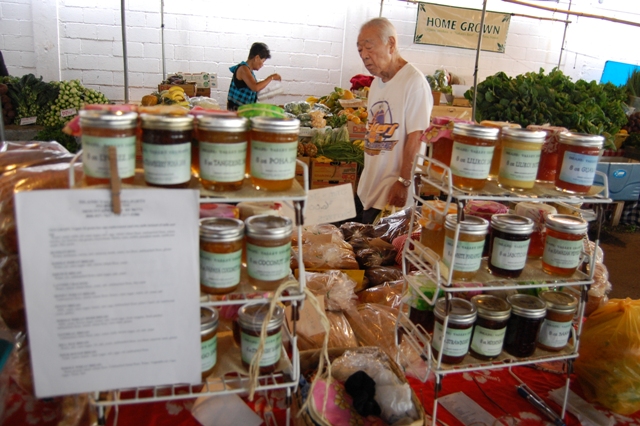 We drove over the mountains along the south coast and up slopes of the island's volcano. This lovely formation is part of the Hawaii Volcanoes National Park. The park and the landscape are the results of hundreds of thousands of years of volcanoes and evolution and it is a moving sight indeed. Kilauea, one of the world's most active volcanoes, and Mauna Loa, the most massive, offer scientists insights into the birth of the Hawaiian Islands.
My traveling companion Leila suggested stopping by to see the Punaluu Beach to have breakfast. This black sand beach forms a border to the lapping waters of the Pacific – the ocean's vastness is overwhelming. We were looking for the famous Hawaiian green sea turtles and we got to see one. I love animals and breakfast with sea turtles was an experience I won't soon forget.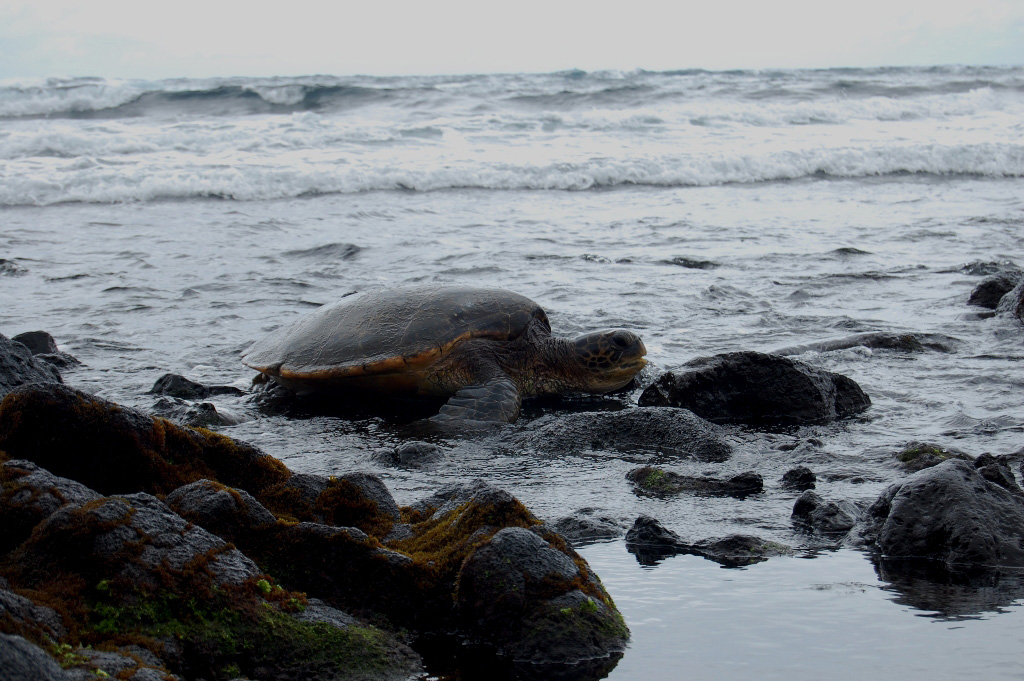 Our next destination was Eke Nui Nursery located in Punaluu in the Ka'u Distrit. This is macadamia land, it is dry and also suitable for mangos. Marla Hunter was our contact and her husband Pete was waiting for us. They purchased this property in 1997 and since then they have been propagating mango trees.
They have mother plants growing on their property, some with multi-grafted varieties. They grow only mangos and farm all by themselves. Pete takes care of the mature trees and is building their house and Marla takes care of the nursery. More than 20 different cultivars, including some of the Hawaiian cultivars: 'Ah Ping', 'Gouveia', 'Rapoza' and 'Mapulehu'. 'Haden' is still the favorite mango on the island according to Marla. She is trying to get people to discover other options. They do fruit tastings at the market, but memories are strong with 'Haden' in Hawaii as this is the tree that they grew up with.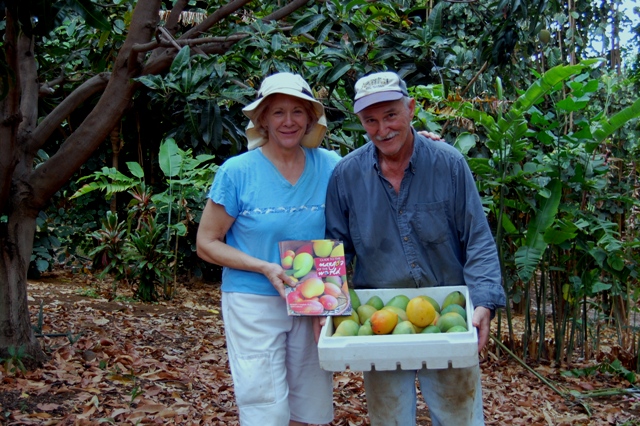 They had some fruit ready for the market, including 'Mapulehu', a Hawaiian selection with stunning attributes. It comes from an Indian mango seed planted in 1929 and was introduced to the rest of Hawaii and the world at the end of the Second World War. The tree is easy to control, disease resistant and with has good eating quality.
Mangos continue to be a favorite fruit in Hawaii. Climatic factors often adversely affect mango production in Hawaii and lead to poor quality and loss of crop from anthracnose and powdery mildew. They are trying to propagate different cultivars suitable for the different microclimates on the island.
I was happy to see that they are propagating and distributing some of Fairchild's mangos: 'Fairchild', 'Mallika', 'Nam Doc Mai' and 'Manzanillo' are growing and in demand. We shared some propagation experiences and I suggested some changes that may help them to improve their success in propagation. This was a nice stop – to visit someone on the big island dedicating their lives to mangos.
Driving to Kona we stopped by a fruit stand on the street. Jady Bonnington, the owner, had a nice stand selling sapodillas, carambolas, chocolate pudding fruit, avocados and mangos. Jady is putting a lot of effort into educating her customers. She is making her own interpretation signs to introduce her customers to new fruits.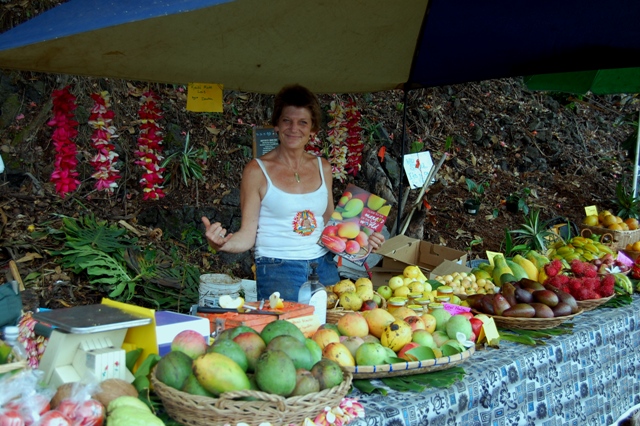 Leila took me to Pu'uhonua o Honaunau preserve, where the royal chiefs established their most important residences. This was a place of refuge for defeated warriors in times of war. The place is dotted with coconuts and noni, used as a medicine.