A small tree for tough landscapes: joewood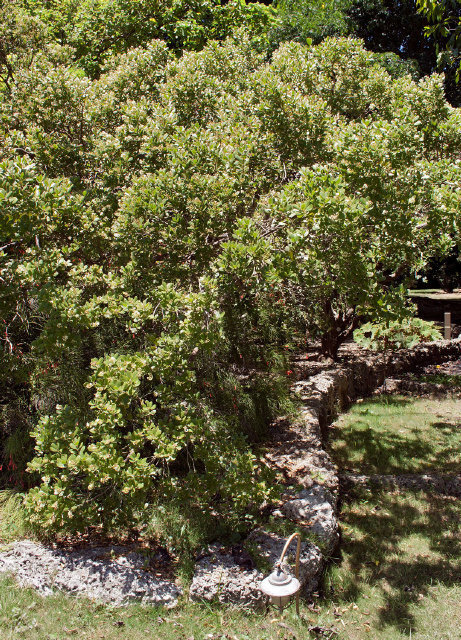 As published in The Miami Herald
Joewood (Jacquinia keyensis) is a somewhat uncommon South Florida native shrub or small tree. Though found in the Keys, preferring the ecotone — transition area — between coastal thickets and hammocks (sometimes called maritime hammock), it is rare elsewhere, listed as "threatened" by the state.
Besides southeast Florida, Everglades National Park and the Keys, it has also been documented in Lee County's coastal strand on the west coast. Not endemic to Florida, it can be found in the Bahamas and Cayman Islands (where it is called wash wood).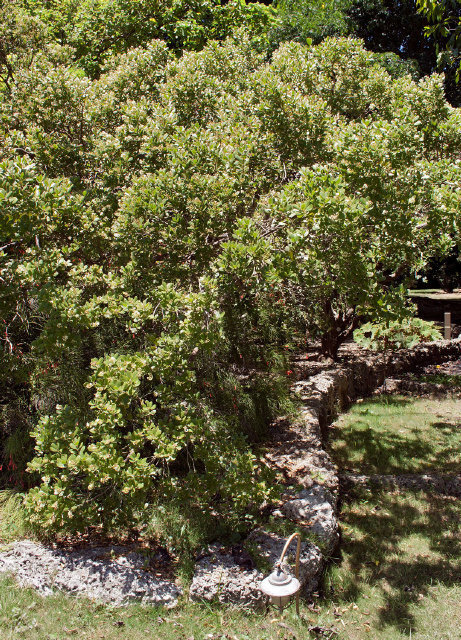 As a shrub or tree, jooewood ios slow growing and tough.
Joewood — the name possibly derives from Cudjoe wood — is usually found growing in the form of a medium or large shrub, but with a clearly recognizable trunk. It can be grown as a small tree to about a maximum of 12 to 15 feet tall with a spreading but compact crown of stiff, leathery leaves.
The small flowers (about a quarter-inch to a half-inch in diameter) occur in small clusters and are a delicate papery white to pale yellow. They are delicately fragrant, similar to jasmine but less aggressive. Joewood is diligent, producing flowers and fruit often simultaneously. While it flowers all year long, it is especially productive in summer and early fall.
Its pea-sized berries are a draw to wildlife, turning from green to orange. In the Bahamas it provides food for the critically endangered Exuma Island iguana ( Cyclura cychlura figginsi). Here at home another endangered animal, the Key deer ( Odocoileus virginianus clavium) loves to feed on its vegetation — a rare animal unfortunately making joewood a little bit rarer each time it feeds from it.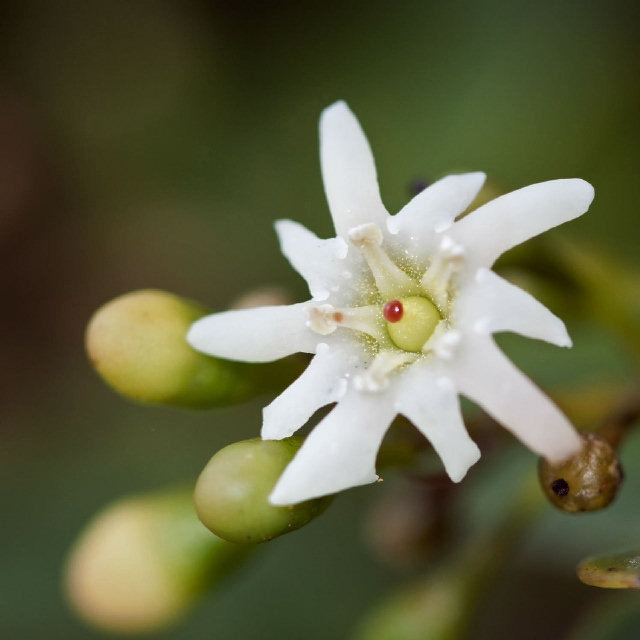 Joewood flowers are small but fragrant.
Being native, joewood falls into the category of low maintenance; nature does the care. It is also resistant to pests and diseases many nonnatives may encounter. Suited for our tropical climate, it is drought-tolerant, slow-growing and likes lots of sun. It's a tough plant, able to tolerate the occasional saltwater inundation; it doesn't even flinch at salt spray, so if you live near the coast, it's ideal. While joewood can tolerate nutrient-poor soils, it will benefit from added nutrition derived from organic material.
Joewood has been underutilized in our tropical landscapes. Its twisting, tortured branches give it an almost bonsai-like appearance, as though being able to tolerate coastal living requires it to hunker down a bit.
If you visit Fairchild Tropical Botanic Garden, find Plot 22 and smell the joewood flowers there. Those particular specimens are at least 70 years old, having joined the garden in 1943!
Though joewood is hard to find and rarely cultivated, it will be available at Fairchild's Members' Day Plant Sale on Oct. 5. Plant one and make this Florida specialty a little less rare.