Chief Operating Officer
Fairchild Tropical Botanic Garden
10901 Old Cutler Road
Miami, FL 33156 USA
Phone: 305-667-1651
305-667-1651 ext. 3383
Twittter: @ZapataNannette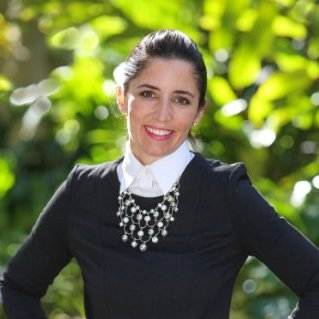 Intelligent, energetic, thoughtful, dedicated, innovative, intuitive, perceptive, creative and logical professional with an incomparable work ethic. Believes that "no" is never an option. Excellent communicator with an overwhelming appreciation in the importance of great and motivating leadership. Believes in the power of teams and in the people who make things happen. Believes that serious work must also be enjoyable and rewarding. Nearly 20-years experience in not-for-profit management.
Education
MBA, MS in Leadership, Nova Southeastern University
BA, English Literature and Business Management, Florida International University
Experience
Fairchild Tropical Botanic Garden—Coral Gables, Florida (2002-Present)
2006 to Present: Chief Operating Officer, Manages Fairchild's operations, including retail, events, marketing, magazine publishing, website and social media, facilities, public relations, donor relations, food service, membership, visitor services, admissions, vehicle fleet, art program, various off-site contracts, capital development and more. Manages ~85 employees and is responsible for the annual multi-million dollar operations budget.
2004 to Present: Director of Marketing and Communications, Responsible for print, TV, radio, social media, web and electronic communications, as well as public relations. Oversees editorial and design of award-winning magazine, The Tropical Garden. Responsible for delivery of key branding and messaging to audiences. Responsible for paid advertising, media buys, brand management and awareness and market research. Responsible for institution-wide message and standards identity.
2002 to 2004: Marketing and Special Events, Responsible for management of major special events, including logistics and marketing. Successfully launched new major events, created financial reporting system for existing events. Created sales program for rental facility.
American Welding Society (1995-2002)
1997-2002: Corporate Director, Corporate Communications, Responsible marketing, public relations and website operations, as well as a $1.7 million annual departmental budget and a five-member staff. Functions included production and dissemination of media releases, marketing and communication plans, creation of an annual report, all corporate awareness promotion, maintenance of performance and comparative data, production of PSA spots, videos, and presentation materials. Staff liaison to Board of Directors.
Professional Training and Skills
Certified Internal Lead Auditor to ISO: Successfully completed training and certification in compliance with the International Organization for Standardization (ISO) ISO 9001:2002 Standard.
Continuing Education: Attended and completed continuing education conferences on public relations, association management, personnel development, team building, marketing, meeting planning, computer software, customer service, Myers-Briggs Temperament Indicator, time management, quality assurance, parliamentary documentation (Roberts Rules of Order) and more. Certified Association Executive (CAE) candidate.
Proficient: MS Office Suite, Adobe Suite, Quark, Raiser's Edge, Various Social Media and more. Experienced in implementing content management-based systems. Fluent in English and Spanish and working knowledge of Italian.
Awards
Emmy Award for WPBT Art Loft's Chihuly at Fairchild Segment
(Suncoast Chapter of the National Academy of Television Arts and Sciences)
December 2015
Inducted into the Alumni Hall of Fame
Miami Dade College
April 2014
Finalist, Business Woman of the Year
Coral Gables Chamber of Commerce
March 2014