Seedlings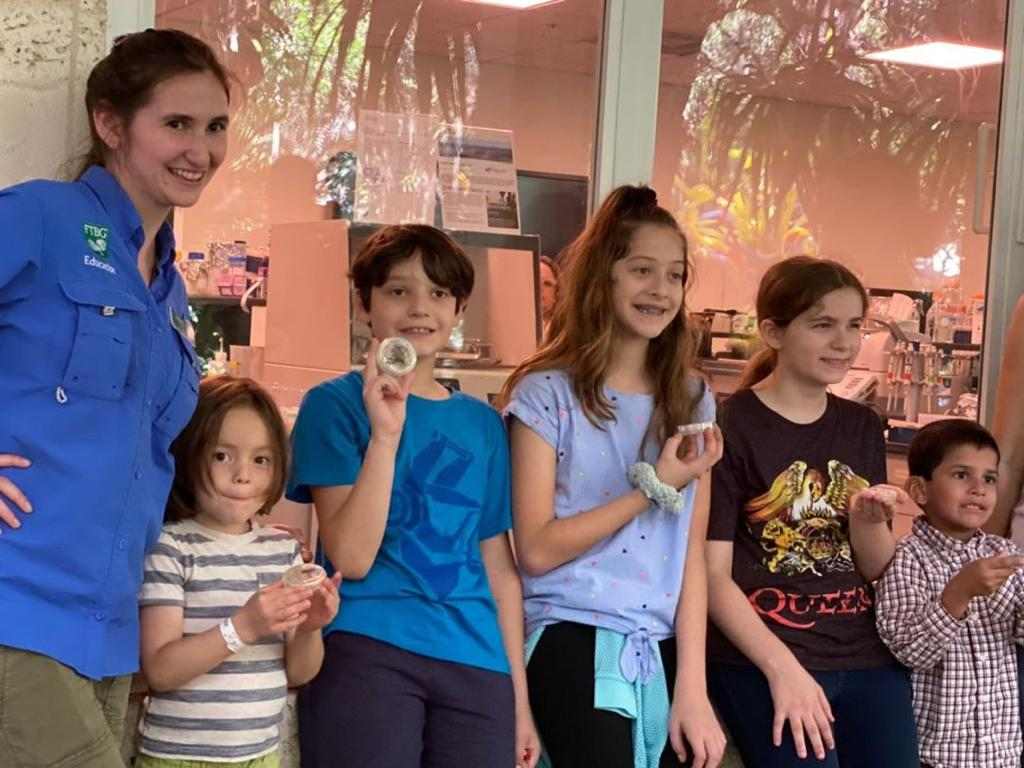 NEW! Seedlings Pre-K
Join us for a guided adventure at the Garden! Students use their senses to explore smells, colors, and textures of our plants from around the world. This hour-long exploration will introduce students to the basics of plants and the natural world.
Program Costs and Registration
$9 per participating student

One adult admission is free for every 5 students

If groups want to have lunch at the Garden, they must bring their own lunch; no cafe, vending or refrigeration available

Accessible to students with special needs 

Program available on Mondays
Program run from 10am-11pm, with optional extension for lunch.
For questions about programs, please call 305.663.8072
For scheduling, please call 305.663.8094 or email education@fairchildgarden.org