Welcome to BioTECH High School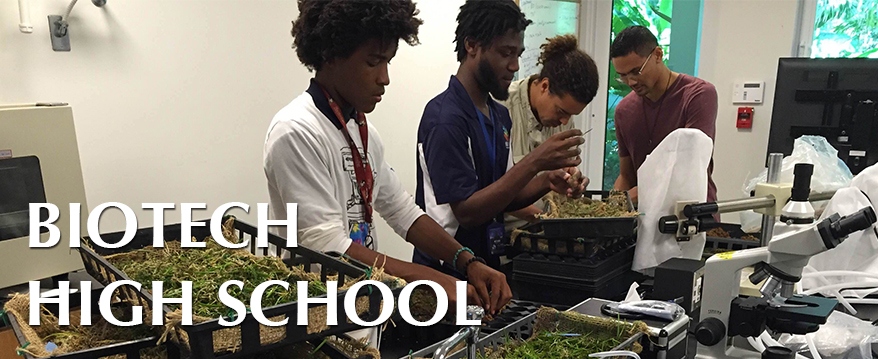 For the first time in the United States, high school students have the opportunity to focus their studies on botany and zoology. Focusing on conservation biology, our newest education initiative, BioTECH at Richmond Heights 9 – 12, offers high school students a rigorous STEM education and the unique opportunity to research the natural world, develop questions and be a part of their solution. Students study core classes at the Richmond Heights' main campus and conduct research both at Fairchild and ZooMiami. We are working with Miami-Dade County Public Schools on this fully-integrated curriculum-based program.
Current Research Opportunities:


Working in fully equipped micropropogation and DNA laboratories alongside Fairchild scientists to help implement The Million Orchid Project
Researching edible plants with FTBG's Growing Beyond Earth project in partnership with NASA
Conducting authentic conservation biological questioning, data collection and analysis that expands students' knowledge and feeds Fairchild research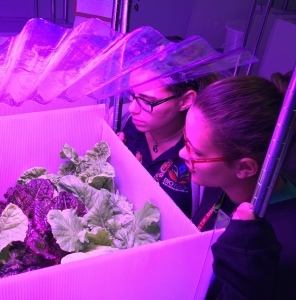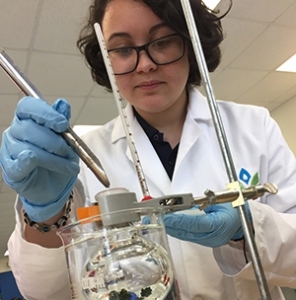 University of Miami's Dr. Tyeen Taylor and BioTECH students featured in the National Science Foundation's STEM for All video showcase

Dr. Taylor and BioTECH students embrace the complexity of tree physiology to help predict the effects of climate change on tropical forests.