Growing Beyond Earth® Maker Challenge

2021-2022 Growing Beyond Earth®

Maker Contest
YEAR 3 – Autonomous Growing Systems
Robotic Planting and Harvesting
Fairchild Tropical Botanic Garden, in Miami Florida is partnering with researchers and engineers at NASA to improve food production technologies for long duration space travel. Together, we're calling on makers across America to submit new designs for gardening systems to be used aboard spacecraft.
The Problem— In the near future, space exploration may involve distant habitable facilities that can support human travel into deep space. One concept is a moon-orbiting Deep Space Gateway that would be a staging point for missions to the moon's surface or Mars. That type of facility might be unoccupied most of the time, but would need to be able to sustain astronauts for days or weeks at a time. Autonomous systems, including plant growing environments, could be designed to run in the absence of a crew. If vegetable planting and harvesting can be automated, it might be possible for food to be produced in the weeks prior to crew arrival.
The Challenge— Design, build, and test a robotic system that can plant seeds and harvest vegetables within a 50 cm cubic growing environment. The system must be able to plant seeds and harvest one or more of the pre-determined plant varieties.
The first year challenge focused on the optimal volumetric use of the 50cm cubic growing chamber. You can see the entries here: (https://www.instructables.com/contest/beyondEarth/)  The second year challenge focused on the automation of plant growth via sensors and systems. You can see the entries here: (https://makeprojects.com/category/growing-beyond-earth) While judging will solely be based on the year 3 objectives of automated planting and harvesting systems, the design must include the elements of the first two challenges (Volumetric optimization of plant growth and automated systems) using your own design or referencing one of the designs in the previous submissions. Projects that build on an existing platform must link and credit the original team's design in their proposal and presentation. 
This challenge is open to High School, College, and Professional teams. 5 Finalists will be selected from each track to refine their designs and submit to be the winning entry.
 Download the Maker Contest Overview
 Register on MAKE:Projects To Participate:
 High School Entry | Collegiate Entry | Professional Entry 
Program Schedule
October 21, 2021, at 7:00 pm – Welcome and Program Overview via ZOOM 

November 18, 2021, at 7:00 pm – Chat with the Scientist via Zoom

January 27, 2022, at 7:00 pm – Progress Check-In

February 17 at 7:00 pm – Phase 1 Submissions Due + Critique (Details to follow)

March 3, 2022 – Finalists Announced

March 24, 2022, at 7:00 pm – Chat with the Scientists via Zoom

May 17, 2022  at 7:00pm – Progress Check-In

June 1, 2022 at 7:00pm – FINAL Presentation and SUBMISSIONS DUE

June 21st – Winners Presentations at Nation of Makers Annual Conference
To Register for Webinars, Please Fill Out This Form
Submission Requirements
Team Categories:
High School

Collegiate 

Professional
Judging will be scored based on:
if the design addresses the challenge parameters

whether materials for the design are readily available

if the design works in zero or low gravity environments

how much edible biomass the design plant and harvest autonomously.
Your project submission must include:
A full submission on your build process including orthographic and isometric views of the final design

Materials List and Technologies List needed for your design

Any associated files: Code, Drawing Files: .pdf / .ai / .dwg /.dxf , 3D Files: .stl / .obj / Fusion360 or SolidWorks
The top five teams from each category will be selected to continue to the second phase and will receive $500 to cover the build costs of their final prototypes.
Finalist's submissions must include:
All of the above requirements, plus:

complete plant harvest datasheet

90 second (min.) video presentation

physical prototype
Finalist teams from each category will present at NOMCON 2022 
Meet the Judges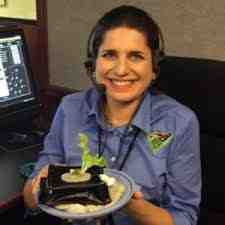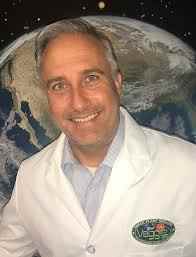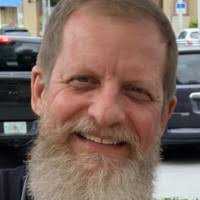 High School Winner: Civil Air Patrol-MD091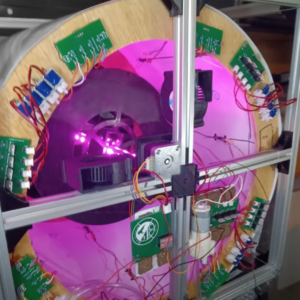 Collegiate Winner: NCSU BIO Maker Club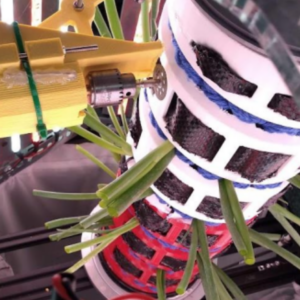 Professional Winner: 0G Garden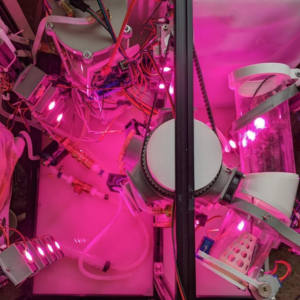 Innovation Award: FIU Autonomous Farmer