Orchids Miami: Buying, Growing and Caring for Orchids in Florida
Orchid plants have long captured the imaginations of plant enthusiasts, and it's no mystery why: with their vibrant flowers and striking forms, orchids are not only an enchanting addition to the home garden, but they also make for unforgettable gifts. Caring for orchids can be a frustrating experience, however, and even here in Florida, many people are left wondering how to best tend to these exquisite plants.
Caring for Orchids in Florida
If you are looking to grow orchids, Miami, Florida is the place to be. All the heat and humidity present in Florida provides an ideal environment for orchids.
Here in Miami, orchids grow well both indoors and outdoors. In either case, your primary consideration will be available light. Most orchids prefer partial shade and bright, but indirect, light. Place your orchids in an area where they can receive lots of both early morning and late afternoon sun. Filters, such as saran cloth, may be used to reduce the amount of direct light the plants receive.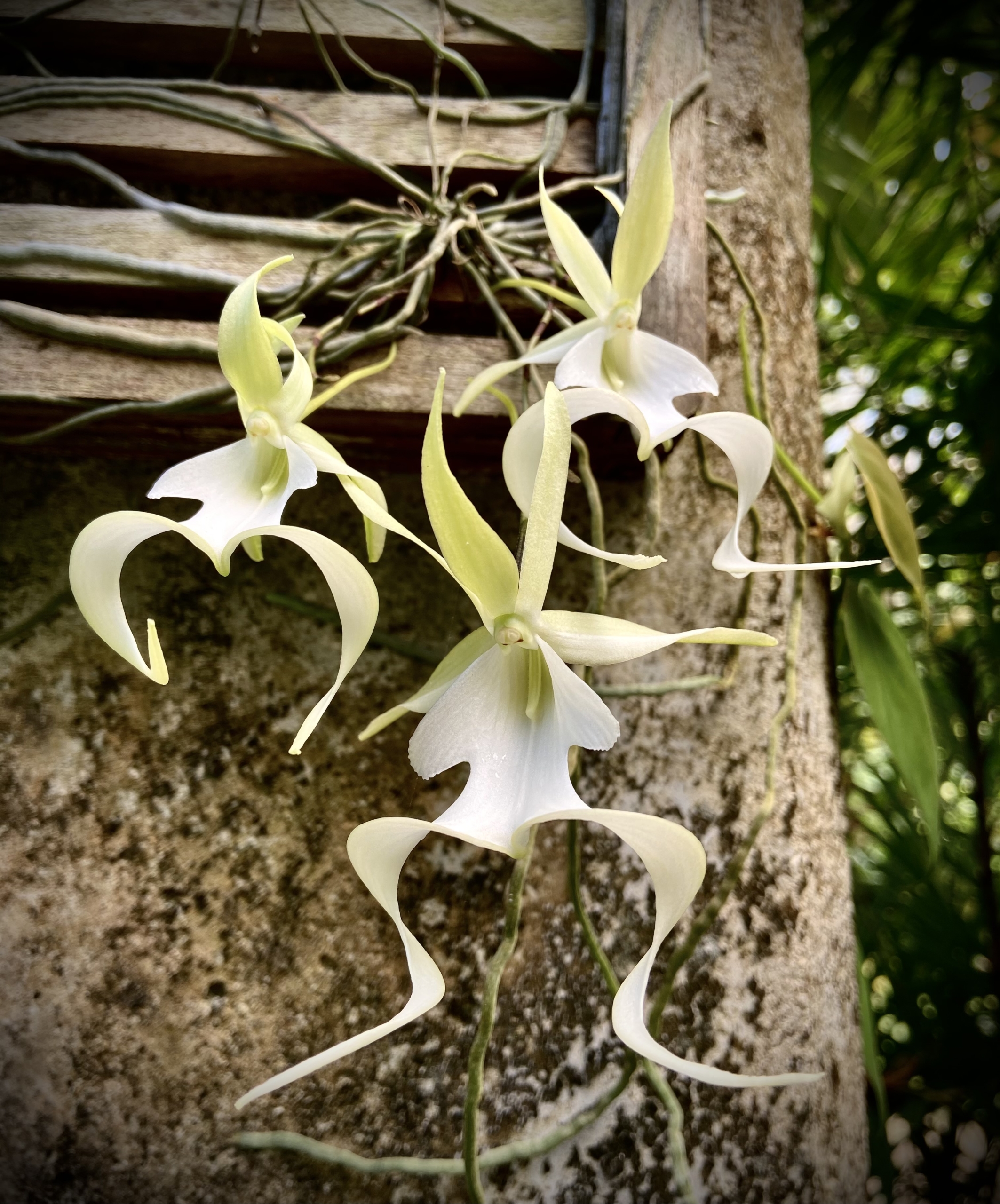 Next, consider temperature. Luckily for Miami residents, orchids are most content in heat and humidity, and in roughly the same temperature range as people. Orchids prefer a place with a nightly temperature hovering around 65 degrees Fahrenheit. Frequent check-ins during the winter months are necessary to ensure they are not subjected to temperatures below 50 degrees Fahrenheit.
Potting media selection is crucial. Florida gardeners are once again in the right place, as they have a veritable menu of options to choose from. Materials like charcoal, bark, and bits of other plants have all been used as successful potting material for orchid plants. Base your selection on the type of orchids you're tending, and conduct regular check-ins to see how your flowers are performing. If your flowers appear limp, check your potting media: orchids grown in media that retain water easily require less frequent waterings than those grown in, say, stone. As you gain more experience with your orchids, you will discover which media both works best with your chosen varieties of orchids and fits within your price range.
Viewing Orchids at Fairchild Tropical Botanic Garden
Eager to bask in the natural beauty of orchids? Miami locals and visitors are in luck. At Fairchild Tropical Botanic Garden, we have carefully curated a collection of hundreds of orchids in our Simons Rainforest exhibit. This outdoor tropical rainforest, the only one of its kind in the continental USA, provides guests the thrill of discovering evocative orchids of all sizes and shapes, and with flowers ranging in color from crisp white to deep, inky red, and more. We invite guests to share in this journey through paradise.
Fairchild is also the proud home of the American Orchid Society, with many of our orchids hailing from their collection. These gifts are displayed on our Corchid tree, generously donated to Fairchild by the American Orchid Society. This artificial tree is covered with cork and is inhabited by flowering orchids, bromeliads, and more.
We are also doing our part to restore the native population of orchids. Through our Million Orchid Project, we aim to reintroduce one million native orchids to South Florida.
Though tour services are currently limited, we are pleased to offer self-guided garden tours so that guests may share in all the colors and beauty of the gardens at their leisure.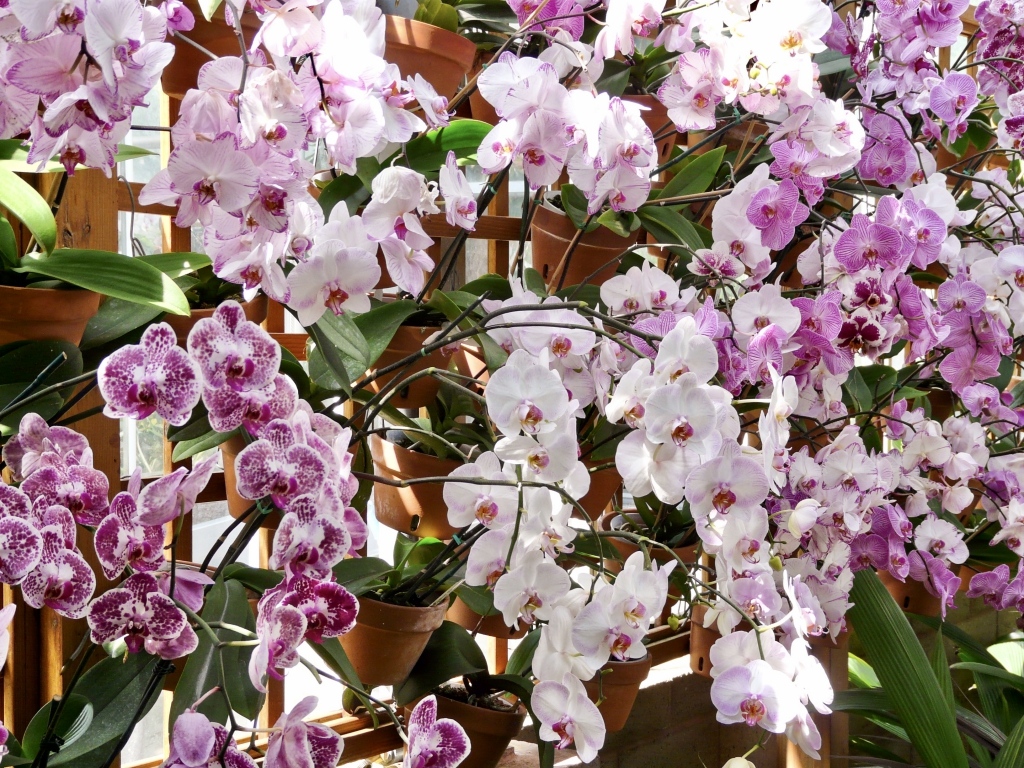 Buying Orchids in Miami
If you're interested in growing your own orchids at home, visit our orchid nursery at Fairchild Tropical Botanic Garden. We offer a variety of orchids for purchase, all grown by Fairchild, exclusively available at our orchid nursery. We are pleased to offer the following products at present:
The Million Orchid Project Restoration Kit – Encyclia tampensis – If you are wondering how to help with the Million Orchid Project, search no further! Help restore rare Florida orchids, all from the comfort of your backyard. This package includes 32 orchid seedlings, attachment materials, and info package. These plants are germinated in our lab, all from seeds collected at Fairchild. Please allow up to two weeks for delivery.
Milt. moreliana X Mtdm. Milton Carpenter – A hardy, warm-growing hybrid with brilliantly patterned purple flowers. It grows well as a potted plant or attached to trees when grown in the humid Miami climate.
The Million Orchid Project Restoration Mini Kit – Encyclia tampensis -This miniature version of our original restoration kit includes 12 orchid seedlings, attachment materials, and a handy info package. Encyclia tampensis, or "Butterfly Orchid" variety, originated right here in Miami, and grows well on lots of types of trees.
Vanilla cf. planifolia – A real "find!" These specimens came from our Fairchild Farm orchid nursery without labelling info, but we're pretty sure they're classic flat-leafed vanilla. It does best in a bright, shaded area.
Search our catalog for more information, including prices, here. If you are interested in purchasing one of our orchids as a gift, but are unsure which of our products to select, we also offer gift cards.
If you'd like assistance with plant selection, our staff is on-hand, eager to provide you with excellent customer service!
Can't make it to the nursery? No problem! We are pleased to offer a delivery service within Miami. Delivery info and shipping prices are available during checkout.
If you're ready to get started, begin your order on our website, contact us here via email, or reach out to us via Facebook message.
Interested in viewing our orchids from afar? Our Facebook page is frequently updated with shots from all areas of our garden, with plenty of orchids, too!