Gala in the Garden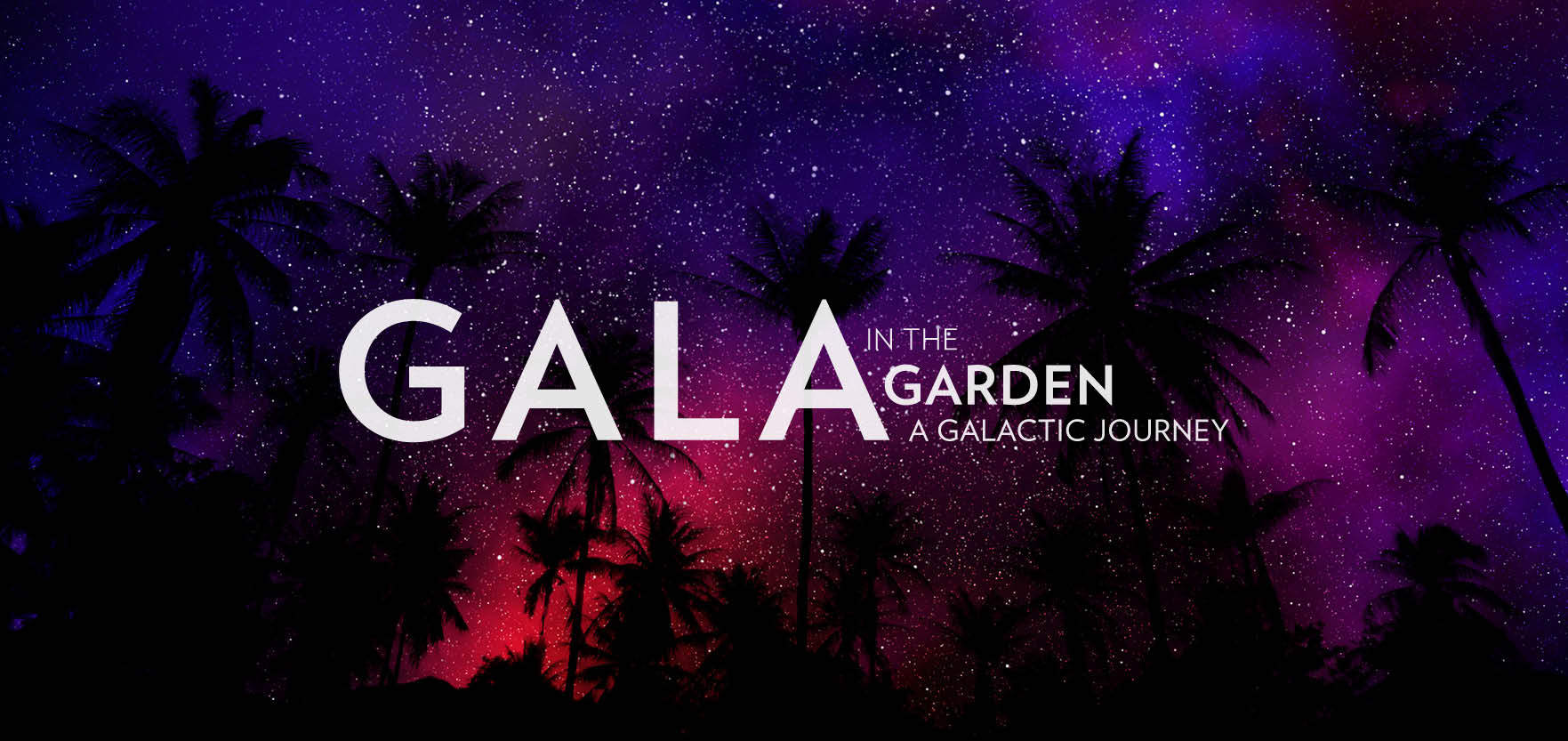 Gala in the Garden: A Galactic Journey
Saturday, March 12, 2022
Gala in the Garden is chaired by Swanee DiMare and Frances Sevilla-Sacasa
Revered for over 25 years, our annual Gala in the Garden is one of the most beautiful and magical events in South Florida. Set amidst the lush tropical foliage of Fairchild Tropical Botanic Garden, this breathtaking event is noted as one of the "Top Five Must Attend" galas by Miami Magazine. 
Limited exclusively to 400 guests, Gala in the Garden is a "who's who" of South Florida philanthropists and community leaders. Its renowned reputation and limited capacity make it a sell-out event months in advance. 
The lakeside venue is reimagined each year by talented artists who create the glamorous décor and delicious cuisine. Guests enjoy a silent auction, gourmet dinner, and dancing under the stars to a full orchestra.
The sole purpose of Fairchild's Gala in the Garden is to raise critically needed funds to support our mission of harnessing the power of plants for humankind. This year we will celebrate the 20th anniversary of The Fairchild Challenge® with particular attention to one of its unique programs, Growing Beyond Earth®, in partnership with NASA, a science project unlike any other in the world.
We invite you to partner with us by generously supporting this year's Gala. The proceeds of your sponsorship will allow us to continue our mission on Earth and beyond.
Please join us on a Galactic Journey!
For additional information and inquiries, please contact:
Churé Gladwell
Chief Development Officer
305.667.1651, ext. 3371
cgladwell@fairchildgarden.org
A COPY OF THE OFFICIAL REGISTRATION AND FINANCIAL INFORMATION MAY BE OBTAINED FROM THE DIVISION OF CONSUMER SERVICES BY CALLING TOLL-FREE (800-435-7352) TOLL FREE WITHIN THE STATE. REGISTRATION DOES NOT IMPLY ENDORSEMENT, APPROVAL OR RECOMMENDATION BY THE STATE. FAIRCHILD TROPICAL GARDEN REGISTRATION NUMBER IS CH1358. NO PERCENTAGE (ZERO) OF EACH CONTRIBUTION IS RETAINED BY ANY PROFESSIONAL SOLICITOR, AND 100% OF EACH CONTRIBUTION IS RECEIVED BY OUR ORGANIZATION.