Fairchild's Artists in Bloom 2023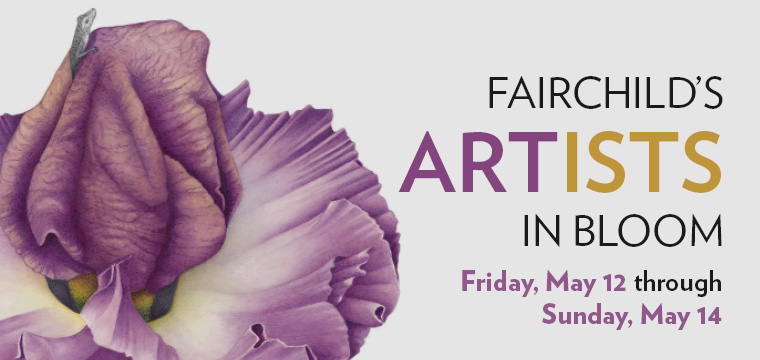 Fairchild's Artists in Bloom
May 12 – 14
10:00 a.m. – 5:00 p.m.
Fairchild's art instructors and students honor the beauty of nature in a fine art exhibition featuring their original works. One of a kind works of watercolor, oil and acrylic paints, and botanical illustrations bring into focus the growth of the artists' technique and creativity, all while exploring the world of tropical flora.
And as a bonus, this exhibition will be taking place during our Spring Plant Sale and Mother's Day weekend! Exhibition is included in the price of Garden admission. Free for members!
Featuring the Artwork of:
Alma Cirugeda Suarez
Andrea Clement
Beatriz Portela
Beverly Borland
Bonnie Hutton
Carlos Gallostra
Carmen Casal
Carmen Sureda
Carolina Aliaga Sukno
Carolina Bergaz Crews
Daniel Bondroff
Deborah Woodham
Grey Bryan
Jeanie Daniel Duck
Jedda Wong
Joan Miller
Kathleen Simko
Kristi Bettendorf
Kristin Fonseca
Lark Ivy
Laura Camp-Weiss
Louise Scholnick
Marcelle Zanetti
Margie Bauer
Marilyn Kohn
Marilyn Kohn
Mary Alden
Mercy Arrastía Savage
Mina Schultes
Ned Mast
Pauline Goldsmith
Raquel Sweeny
Renée Betancourt
Sharon Asbel
Sharon Weisfenning
Sheila Levine
Sherrie Rose
Sofia A Navarete
Susan Cumins
Susan Randall
Timothy Lie
Victoria Wiltsie
Violet Vagramian-Nisanian