Dining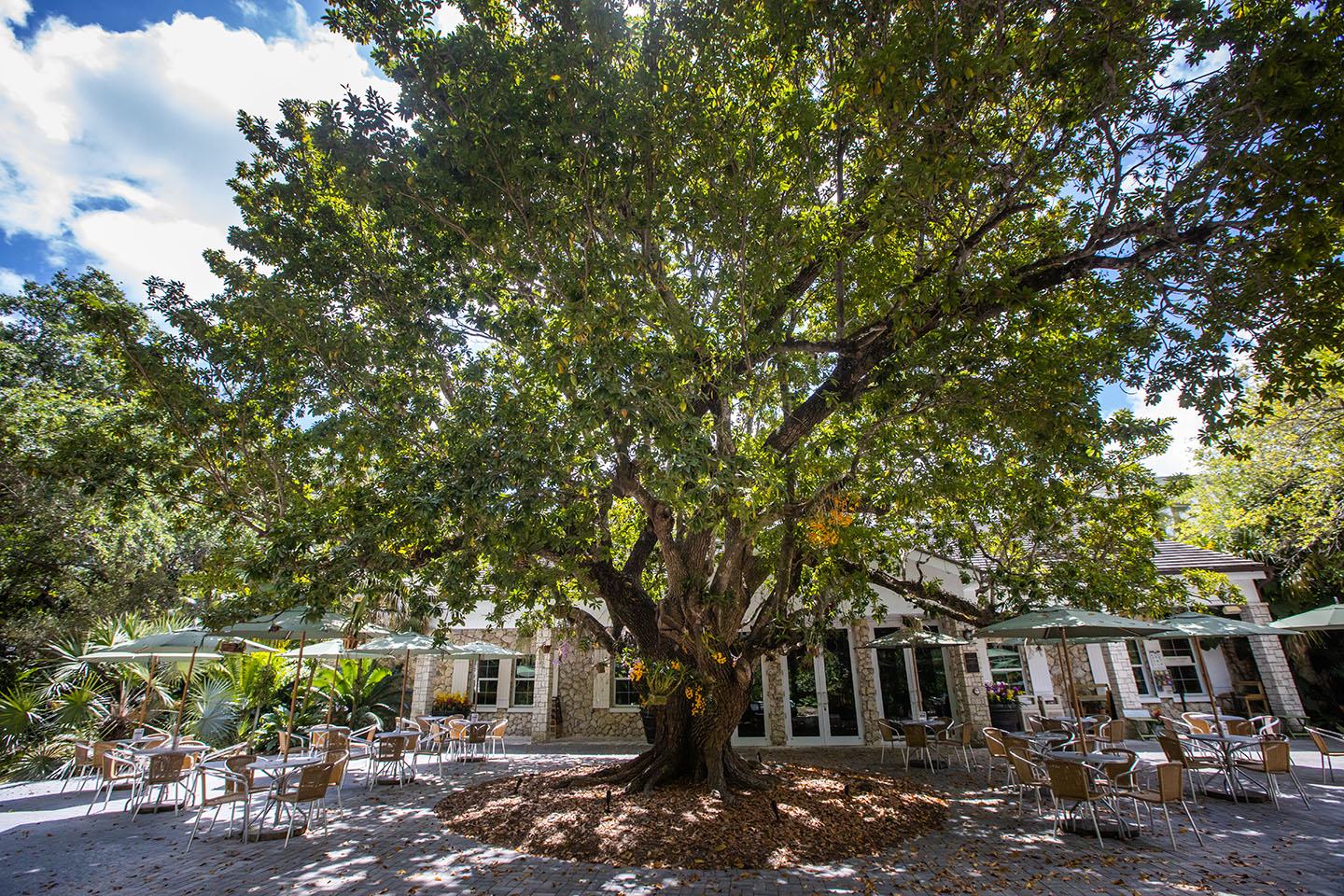 The Glasshouse Cafe by Le Basque
Open daily 9:30 a.m. to 4:30 p.m.
Miami is home to an array of restaurants offering world-class views. And as beautiful as they all are, none can match the sights you will find in the 150-seat indoor Glasshouse Café beautifully overlooking the Wings of the Tropics exhibit. While enjoying tropical fare under the ambience of a golden and amber Chihuly Chandelier, Glasshouse Café guests will also be presented with an ever-changing feast for their eyes. With panoramic views of an exhilarating rainbow of butterflies dancing in glorious flight amongst a garden filled with exotic orchids and tropical plants, the Glasshouse Café will leave guests with their imaginations as pleased as their palates.
The Glasshouse Café's popular menu includes organic and locally grown food including soups, paninis, quiches, hand-crafted sodas, smoothies and desserts. The Glasshouse Café is available for private rentals with seating for up to 250 people.
The Lakeside Cafe
Open daily 9:30 a.m. to 4:30 p.m.
Overlooking picturesque Pandanus Lake, the Lakeside Café offers delicious casual fare, including sandwiches, salads, cold drinks, coffees, smoothies and desserts. It's the perfect setting for spotting birds and other wildlife, including turtles, while enjoying your lunch. Enjoy the ambiance while waiting for your tram tour to depart.
(Please do not feed the wildlife.)
The Shop at Fairchild
Open daily 9:00 a.m. to 5:00 p.m.
Located in the Shehan Visitor Center, The Shop at Fairchild, offers the most extensive array of botanical and horticultural books in the region, with a wide selection on various plant families, gardening, landscape design, natural history, and the environment of South Florida and the tropics. The Shop also sells a wide variety of unique gifts, educational children's toys, jewelry, apparel, and home and garden with an eco-friendly, tropical flair that will ensure you take your Fairchild experience home with you. A great alternative to the mall, The Shop at Fairchild provides personal service to help you pick the perfect gift and complimentary gift wrapping service. In addition to selecting items in person, you can shop by telephone at 305-667-1651, ext. 3305 or our store online. Yes, we ship!