BioTECH Student Research: Conservation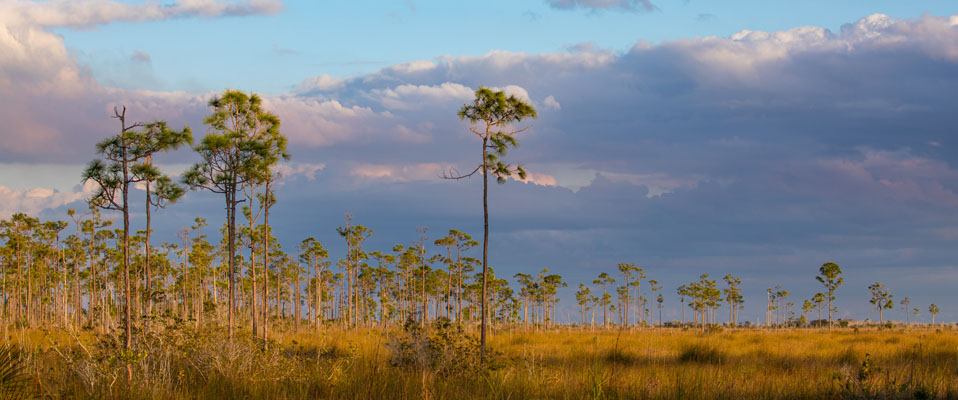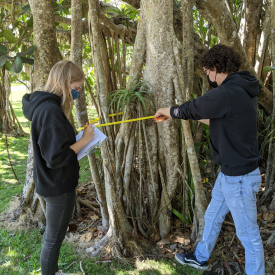 Bromeliad Conservation
Students work to understand how life history type influences endangered, large Florida bromeliads. This research contributes data that will inform models and help predict the long-term survivorship of state endangered species.
1. Reproductive effort, success, and demographic measurements to classify life-history strategies
2. Seed germination and survivorship studies of Guzmania monostachia
Fairchild researchers: Brian Sidoti Ph.D., Sabine Wintergerst, Ph.D.
Community collaborators: Brad Oberle, Ph.D. (New College of Florida, Sarasota, FL), Rachel Jabaily Ph.D. (Colorado College, Colorado Springs, CO), Erin Bodine Ph.D. (Rhodes College, Memphis, TN)
Project Resources:
Additional References: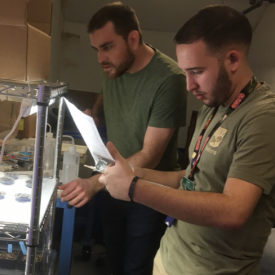 Seed Laboratory
Seeds are a major component of Fairchild's rare plant collections, as stored seeds require few resources, but can be sown to provide plants for reintroduction or research. Since seed storage behavior of subtropical species is difficult to predict, students conduct experimental trials to help determine optimal seed storage requirements for these species. If seeds are determined to be good candidates, they are kept in our on-site seed bank or sent to the USDA's National Laboratory for Genetic Resources Preservation. 
Fairchild researchers: Jennifer Possley MS, Sabine Wintergerst, Ph.D., Brian Harding, Lydia Cuni, M.S.
Project Resources: Tropical Pine Rockland(Video), Restoring Pine Rocklands with fire(video)
Additional References: Fairchild's conservation seed bank inventory, Connect to Protect interview with Jennifer Possley, M.S.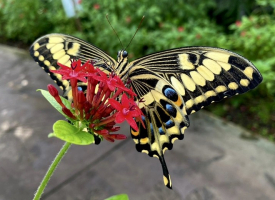 Plant-Animal Interactions
Students support Wings of the Tropics butterfly exhibit management by identifying maintaining, and monitoring known larval host plants. Students will also support the conservation of Latin American plants of interest. This international student collaborative project will feature El Bosque Nuevo, to help document via film, photos, and visual observations of tropical butterfly-plant interactions over the course of three seasonal cycles of globally imperiled Costa Rican tropical forests.
Fairchild researchers: Martin Feather, Wings of the Tropics Exhibit Manager
Project Resources: Overview, Species List,  Wings of the Tropics, El Bosque Nuevo, Internship Overview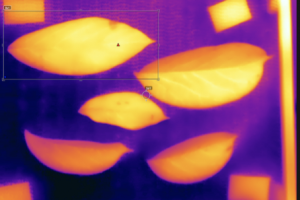 Leaf Cooling Strategies
Scientists are working to understand how tropical agricultural systems are responding to climate change and how this will affect future food security. Students support local researchers as they examine the cooling responses of crops such as avocados. 
Community Researchers: Olga Tsere-Vasquez Ph.D. candidate (University of Miami)
Project Resources:
Additional References: Tropical Ecology: Jungle Lab @ UM, 
Plant Pathogens
Students support the investigation of plant pathogens present in mangrove populations by collecting, processing, and analyzing diseased leaves. These observations and results help scientists understand what causes disease in local mangrove strands.
Community Collaborators: Ryann Rossi Ph.D. (ORISE Postdoctoral, Fellow Gulf Ecosystem Measurement and Modeling Division, U.S. E.P.A.)
Project Resources: Mangrove Detectives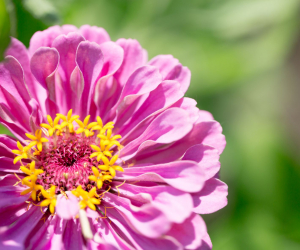 Phenology and Climate
Because plants are at the base of the food chain, anything that affects plants can impact other parts of the ecosystem. Phenology is important because it affects a plant's ability to produce fruits, seeds, and food availability for other animals. Our food supply depends on plants blooming when pollinators are available. Monitoring changes in the timing of phenological events can be used as indicators of changing climates.

Community collaborators: Sarah Jones, Ph.D.,(Chicago Botanic Garden)
Project Resources: Phenology and Climate, Phenology PPT, Data Logging, Species of interest, Budburst Data set
Additional References: Budburst.org, H.S. educator activities, data nuggets