A Festival of Chocolate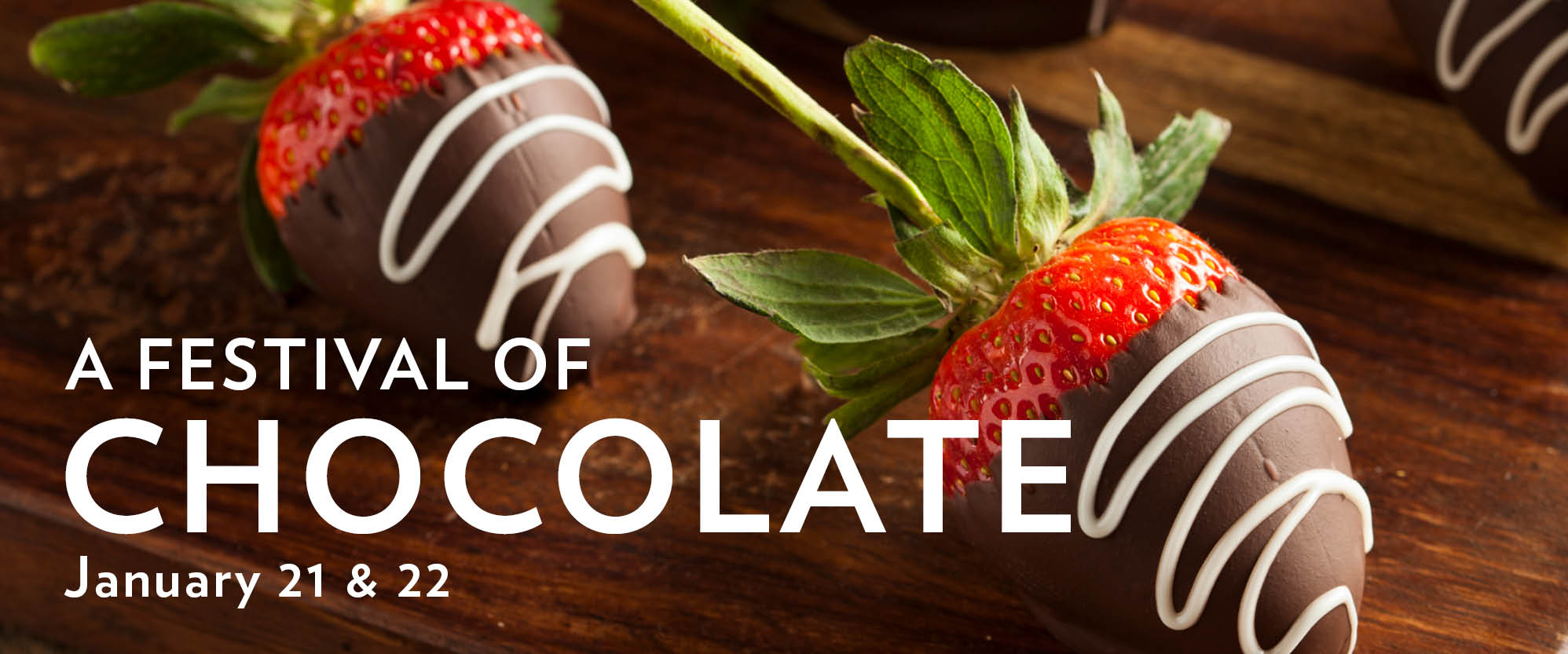 January 21 & 22, 2023
10:00 A.M. – 5:00 P.M.
Join us for a two-day celebration of all things chocolate!
Taste your way through chocolate confections, decadent desserts and savory bites. Enjoy entertainment, activities, classes and demonstrations. Indulge in chocolate pairings with wine and spirits that will unlock flavors and delight your palate.
Bring your family and friends to explore and discover one delicious chocolate adventure after another!