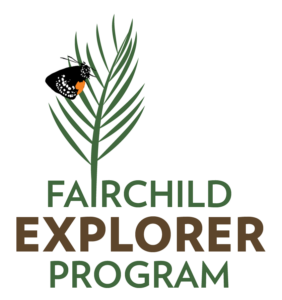 Take a trip to immerse your students in unique ecosystems within our Garden! Pick from the available topics and get ready to explore a one-of-a-kind area while highlighting essential STEM concepts. Our programs build critical thinking, foster environmental stewardship, and provide real world application of science knowledge.
Clever Conservation
Determined Deserts
Flowers to Fruits
Orchid Odyssey
Self-Guided Program
Clever Conservation
LIVE PROGRAM (3 hours) and VIRTUAL PROGRAM (45 min)
Grades K-12 | available October – May
Journey through the only outdoor tropical rainforest exhibit in the continental United States and discover the wonders of this biodiverse ecosystem! Discuss the roles of plants in our lives and how changing factors impact their health. Learn first-hand what it takes to protect tropical butterflies in our Wings of the Tropics exhibition.
Live programs take place Monday-Friday 10 a.m. to 1 p.m. with time for lunch and free exploration. Cost for a live trip is $10 per student. 1 chaperone receives complimentary admission per 10 students.
Virtual programs are a flat fee of $100 per class size up to 30 students. Virtual field trips are 45 minutes long and are offered on the hour from 9 a.m. to 3 p.m. Please note that programs run on Eastern Standard Time.
Determined Deserts
Flowers to Fruits
Orchid Odyssey
Self-Guided Program