Dog Dates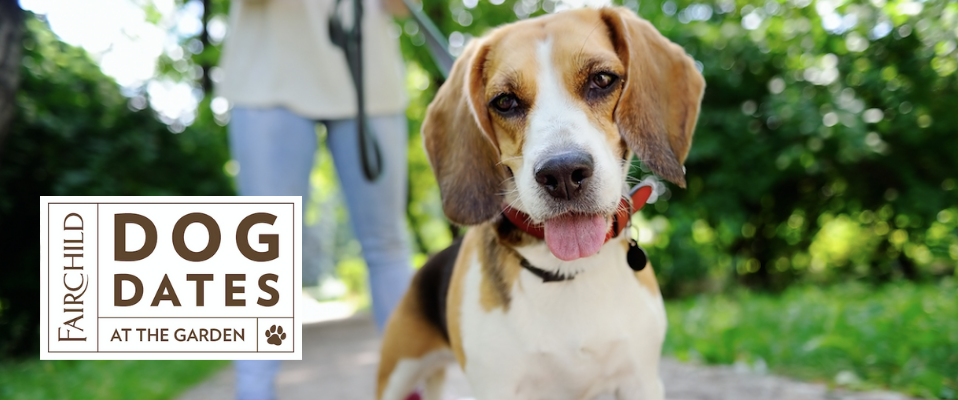 Dog Dates at the Garden
Share the Garden with your pups at Fairchild's Dog Dates! Shake up your routine and enjoy time with your fur baby in a tropical oasis.
While we always host the dog date stroll for you and your pup to enjoy the fresh air and scenery, we sprinkle in special dog friendly activities. Past activities include, DOGA, Dog Bazaar, Pet Portraits, Glow night and more!
Dogs are welcome at the Garden on Select Sundays from 8 a.m. – 10 a.m.
Be sure to keep an eye on our calendar and follow us on Instagram @fairchildgarden to discover our latest dog date happenings.
Check out other events in the Garden!