Volunteer Information Events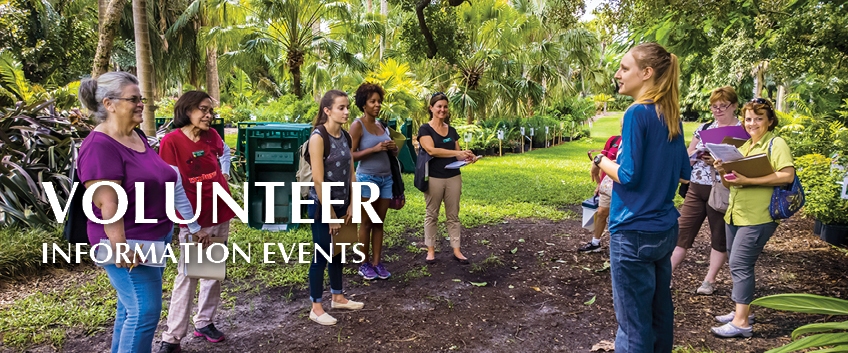 Volunteer Information Events
Fairchild volunteers share their time, energy and talent to help the Garden grow. Fairchild Members and the public are invited to learn about opportunities and requirements for becoming volunteers at an upcoming Volunteer Information Session.
Volunteer Information Events are held throughout the year to inform Fairchild members and the public about volunteer opportunities and requirements. Following the application and interview process, volunteers are selected for programs based on their experience, skills and availability. In certain program areas a second placement interview is required. The types and numbers of openings for volunteers vary considerably throughout the year.
Upcoming Volunteer Information Sessions:
TBA
Please email jpeterson@fairchildgarden.org to register!
Due to COVID-19 procedure at the Garden, there are limited volunteer opportunities available. In this recruitment, we will talk about volunteers at Fairchild, what will be happening in the near future, and what will be available in current times.