Visitor Services Volunteers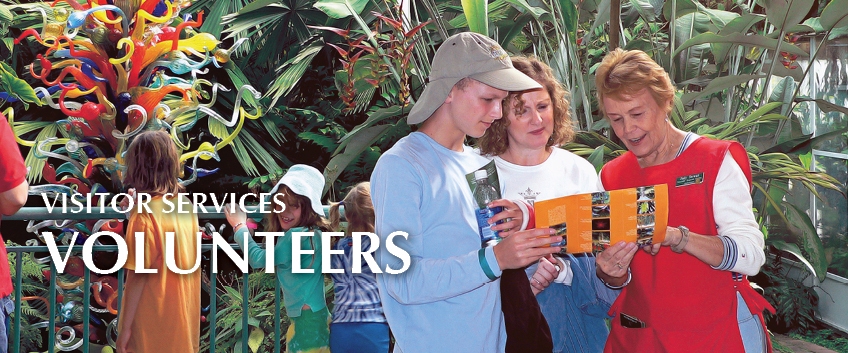 Visitor Services Volunteers
Volunteers are garden ambassadors who introduce visitors to our collections and exhibits and our important mission. Visitor Services volunteers are tram drivers, walking tour guides, shuttle drivers and hosts who greet guests, give tours of Fairchild's collections, provide transportation and answer questions about Fairchild's programs, activities and events. Training is provided.


Volunteer Tram Drivers and Narrators
Tram drivers and narrators commit to learning a detailed tour of Fairchild. Tours change to reflect the seasonality and blooming cycles of the Garden. Narrators are comfortable speaking to large groups. Spanish narrators can speak and read Spanish fluently. Tram drivers have a valid Florida Driver's License and should be comfortable driving a large 72-passenger vehicle.  Volunteer shifts are 3 hours.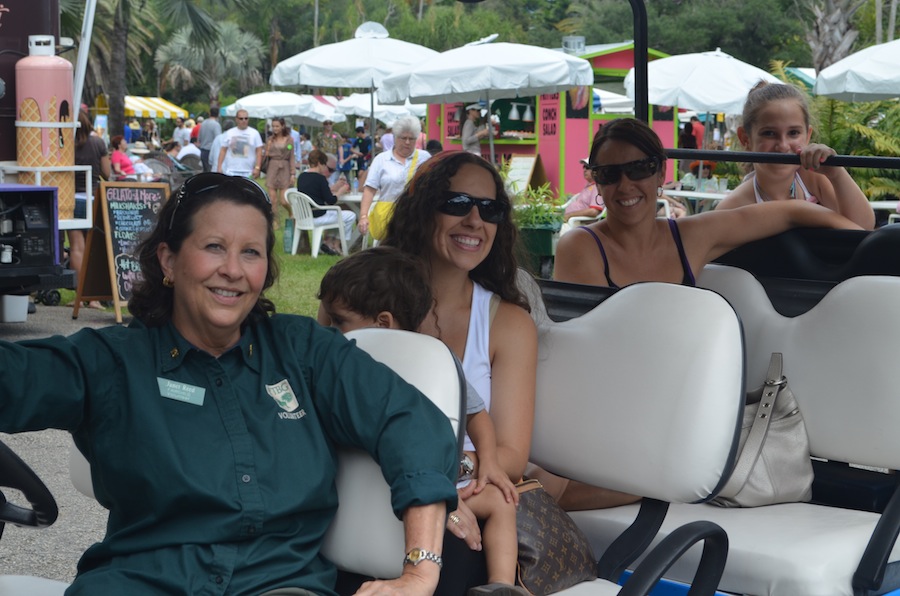 Shuttle Drivers
Fairchild offers shuttle service year round and during Special Events to provide transportation to visitors. Volunteers are responsible for a seven passenger golf cart. All shuttle drivers must have a valid Florida Driver's License. Volunteer shifts are 4 hours.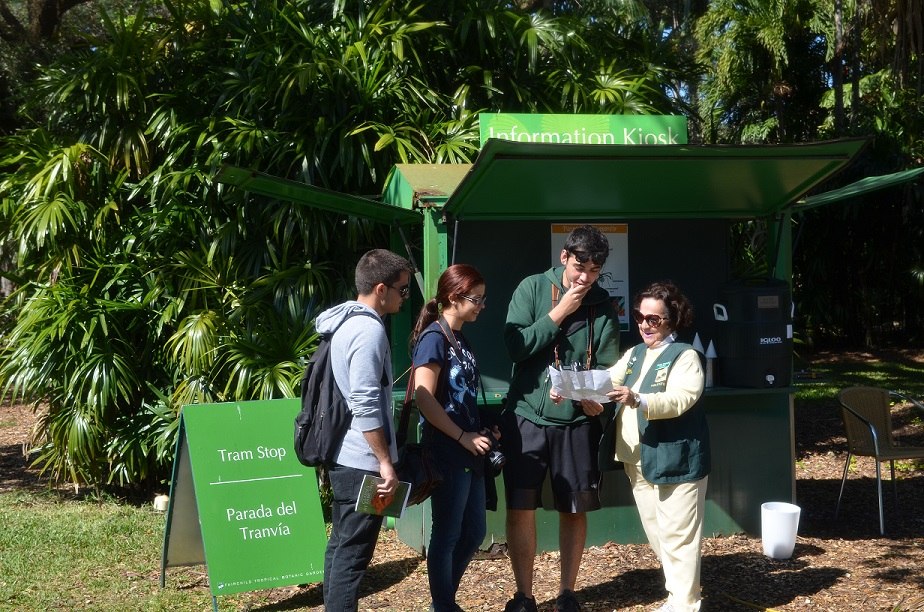 Garden Hosts
Volunteers work in particular areas of the Garden such like the Simons Rainforest, Cycad Circle or the Tropical Plant Conservatory and Rare Plant House. Hosts are the friendly faces who greet visitors, answer questions, and provide directions as well as share knowledge about their particular Garden area.
Interested in becoming an Visitor Services Volunteer? Please come to our next Volunteer Information Event to learn how you can join this incredible group of volunteer hosts.