Horticulture Volunteers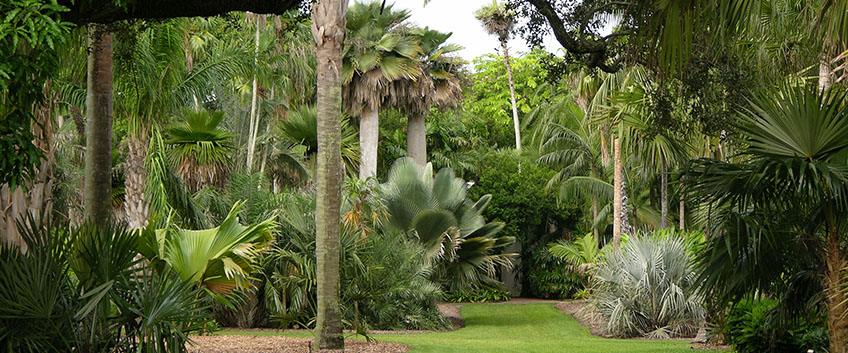 Horticulture Volunteers
We are a world-renowned botanic garden with a premier collection of tropical plants. Fairchild's collection has local, national, and international significance as a resource for research and education as well as providing a major cultural and visitor attraction for South Florida. Volunteers work with the horticulture team to maintain and beautify Fairchild's 83 acres. Volunteers are assigned to a particular area of focus including Water Gardens, the Vine Pergola, our palm collection, the Geiger Tropical Flower Garden, the Richard H. Simons Rainforest, the Tropical Plant Conservatory and Rare Plant House or the Fairchild nursery.
Volunteer shifts are only on weekday mornings and duties primarily include weeding and pruning, with occasional planting, repotting, propagating, and more.  Volunteers must be able to bend, lift twenty pounds, and work in the heat.
Currently recruiting for various opportunities, including weeding, pruning, mulching, and more! Flexible scheduling, independent work, or join for a one-time Group Day!
Upcoming Group Volunteer Days:
SPRING TBA
Interested in becoming an Horticulture Volunteer? Please contact jpeterson@fairchildgarden.org