Garden Docents at Fairchild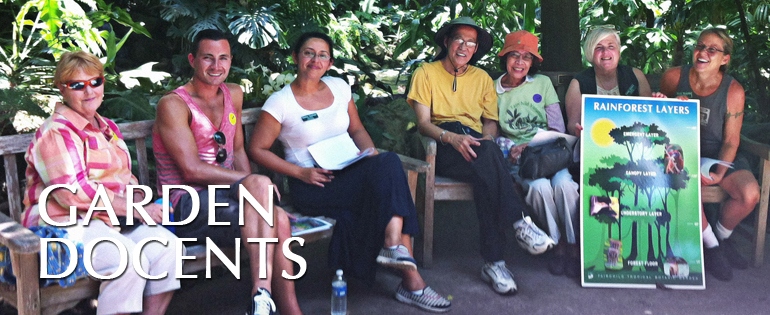 Garden Docents at Fairchild
Garden Docents share their knowledge and love of learning by engaging Fairchild guests in conversations, leading walking tours and providing interactive programming. Garden Docents teach visitors about the Garden's plant collections, history, programs, science and research and, in this way, they have the opportunity to help bring Fairchild's important mission to life.
Garden Docents have a strong interest in tropical plants, science and conservation issues. Good communication skills and an ability to interact with a wide variety of visitors of all ages are also important. Standing and walking for extended periods and monthly trainings are required. Garden Docents give a minimum of two 3-hour shifts a month.
Interested in becoming a Garden Docent? Please come to our next Volunteer Information Event to learn how you can join this incredible group of volunteer educators.