COVID-19 Policies and Procedures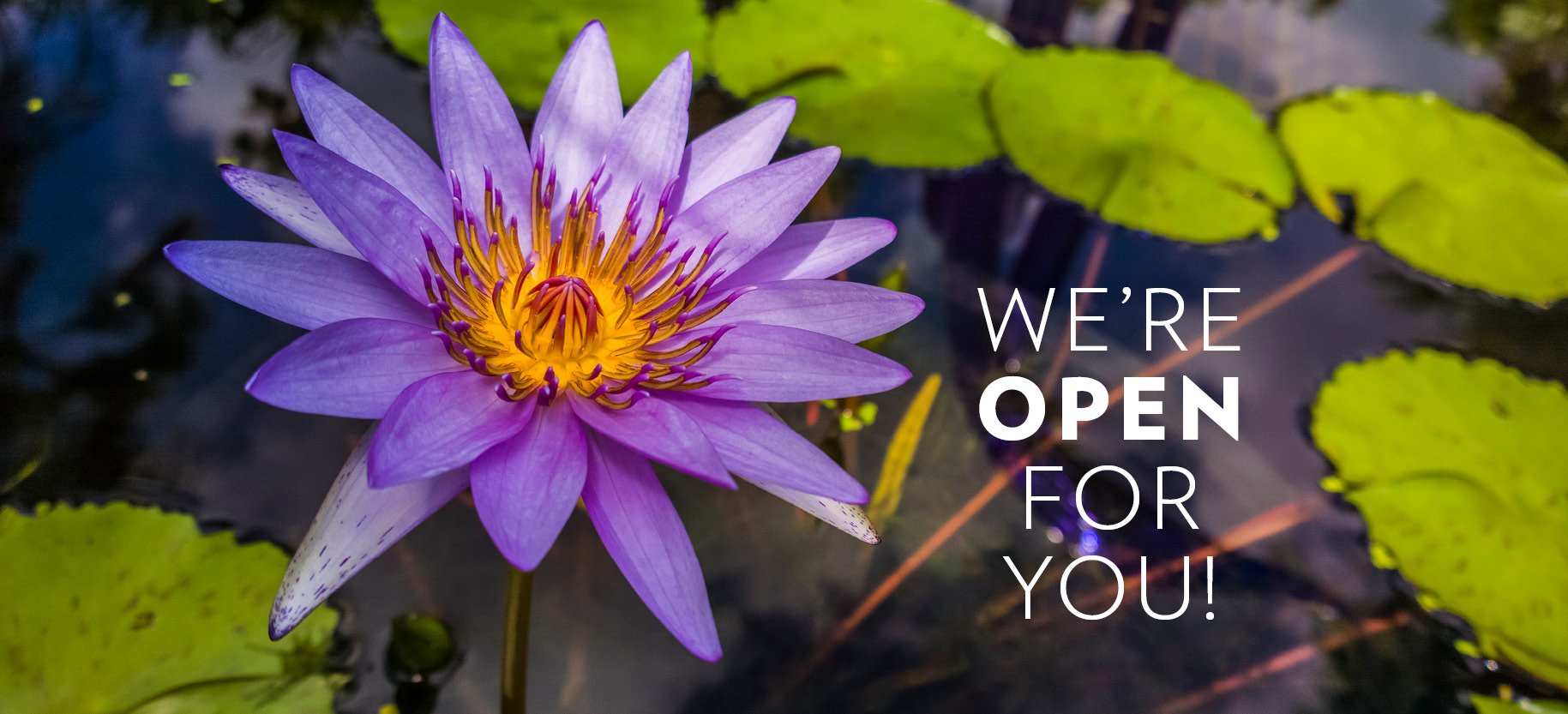 Admission Process
Members: Each person visiting under your membership category must obtain an online ticket. For example, if you have a Family Membership, you will need to reserve an online timed ticket for each individual visiting under your allowable number of guests, including children. Anyone who does not have a ticket will not be permitted to enter. Please be prepared to show your Fairchild Membership card along with your ticket reservation upon arrival.
All guests (members and general public): You will be required to list each visitor by name, including children of all ages. Please add the name of each person in your party in the comments field when reserving or purchasing your online ticket.
Garden Route, Closed Exhibits, Restrooms and Reducing Touch Surfaces 
For both your safety and enjoyment, we have implemented a one-way route, which is designed to get you walking and enjoying the beauty of the Garden. The entire route is approximately two miles long, but there are multiple exits along the path. Please note that this is an entirely walking experience. 
Please plan your visit with these precautions in mind: For added safety we have removed as many touch surfaces as possible, have limited seating along the path and have fewer-than-normal restrooms available. Similarly, our water fountains and water coolers are not available. We are not offering tram tours.
We are providing very limited priority shuttle service for those individuals requiring additional assistance.
Policies for a Safe and Enjoyable Experience
We are following all recommended policies issued by Miami-Dade County, the Florida Department of Health in Miami-Dade County and the Center for Disease Control and Prevention (CDC) to ensure the health and safety of our guests, staff and volunteers.
Please be aware that Miami-Dade County has implemented a "no warning" policy: any guest deemed not to be complying with all stated policies will be politely escorted to the nearest exit and asked to leave Fairchild.
Please make yourself familiar with the following safety guidelines and policies ahead of your visit.
All visitors:
Visiting the Garden
Parking is either near the Visitor Center or the Lowlands Parking Field.  Follow directional signage upon arrival.
Please follow the designated parking spacing to ensure that appropriate social distances are maintained.
While waiting in line to enter, you must maintain the recommended social distance of 6 feet. Areas are marked.
You must sanitize your hands before entering the Garden, restrooms, the Shop, before exiting, etc. You will find sanitation stations throughout the Garden.
You will be required to maintain the social distance of six feet between visitors at all times, except for families currently residing in the same dwelling.
If you need to pass other guests while on the path, please give sufficient social distance spacing.
For safety purposes, there are fewer than normal restroom facilities available for use.
For your safety, water fountains/water stations are not available. We recommend bringing your own water.
For your safety, The Glasshouse Cafe has limited seating and a limited menu. Social distancing must be maintained while sitting at the Cafe and when waiting in line.
For your comfort, please remember to bring sunscreen, a hat and bug spray.
You are welcome to bring snacks and enjoy a casual picnic during your visit, but only individuals living in the same home/dwelling may picnic together.
For your safety, tram tours are suspended.
Gloves or face coverings must not be dropped on the grounds; there are trash receptacles where you can deposit any garbage.
Encouraged During Your Visit
Enjoying the Garden, which was founded in 1938
Marveling at the beauty of the plant world
Identifying birds, insects, butterflies, trees, plants, and more!
Taking lots of pictures and sharing with friends and family. And even a few for your screen lock!
Sitting on the lawns and feeling the cool grass
Enjoying a lovely picnic with your family (but only with those with whom you're currently in quarantine!)
Experiencing the only tropical rainforest in the continental U.S.
Walking through the Garden and knowing that hundreds of thousands of school children call Fairchild their classroom each year; and that BioTECH High School at Fairchild — the only botany high school in the world — is graduating botanists
Counting the thousands of orchids that make-up the National Orchid Garden
Knowing that you, too, can become a citizen scientist by joining The Million Orchid Project and Connect to Protect initiatives
Experiencing one of the largest palm and cycad collections in the world!
Seeing all the new plantings, pathways and exhibits that we've just completed
Connecting with our wonderful staff and volunteers who have worked tirelessly to reopen the Garden safely for you (but, remember to keep social distance!)
Sitting in the Arboretum and enjoying a quiet, contemplative moment
Standing at the Bailey Palm Glade or the Overlook and looking east toward Key Biscayne
Realizing that Fairchild's landscape design was created by the same team who created Central Park in NYC
Appreciating that the great cities of the world (London, NYC, Paris, Singapore, etc.) all have renowned botanical gardens, and knowing that Miami does, too
Learning that we are Miami's first cultural institution
Becoming a Member (if you're not already)
Understanding that you're in one of the world's Great Botanical Gardens
Not Permitted During Your Visit
Jogging/Running
Biking
Skating, rollerblading, scootering or skateboarding
Throwing garbage on the grounds
Smoking
Violating policies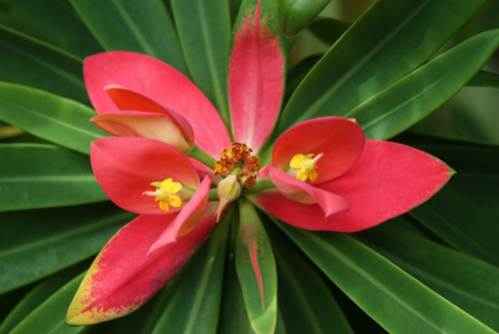 Ticket Information Reminders
We are offering select times for seniors and individuals who identify as vulnerable.
Monday, Wednesday and Friday
7:00 a.m. – 10:00 a.m.
Tickets must be purchased online only.
Box offices are closed.
No ticket reservation? No Entry.
No walk ups. No exception.
Your reservation is good for the reserved three hours only.
All guests must be listed in the reservation/ticket.
Tickets are not transferable; times are not transferable. If you miss your timed visit, we cannot readmit you later.
Tickets rain or shine
Tickets non-refundable
These policies will help ensure your safety and the safety of the other visiting guests, staff and volunteers. We appreciate your cooperation and look forward to your visit.
From the CDC: Understanding COVID-19 Symptoms
If you are experiencing any of the following symptoms as outlined by the CDC or have been in contact with anyone who has tested positive with COVID-19, you will not be permitted to visit the Garden.
People with COVID-19 have had a wide range of symptoms reported – ranging from mild symptoms to severe illness. Symptoms may appear 2-14 days after exposure to the virus. People with these symptoms or combinations of symptoms may have COVID-19:
Cough
Shortness of breath or difficulty breathing
Or at least two of these symptoms:
Fever
Chills
Repeated shaking with chills
Muscle pain
Headache
Sore throat
New loss of taste or smell