Miami Outdoor Wedding Venue: Garden of Love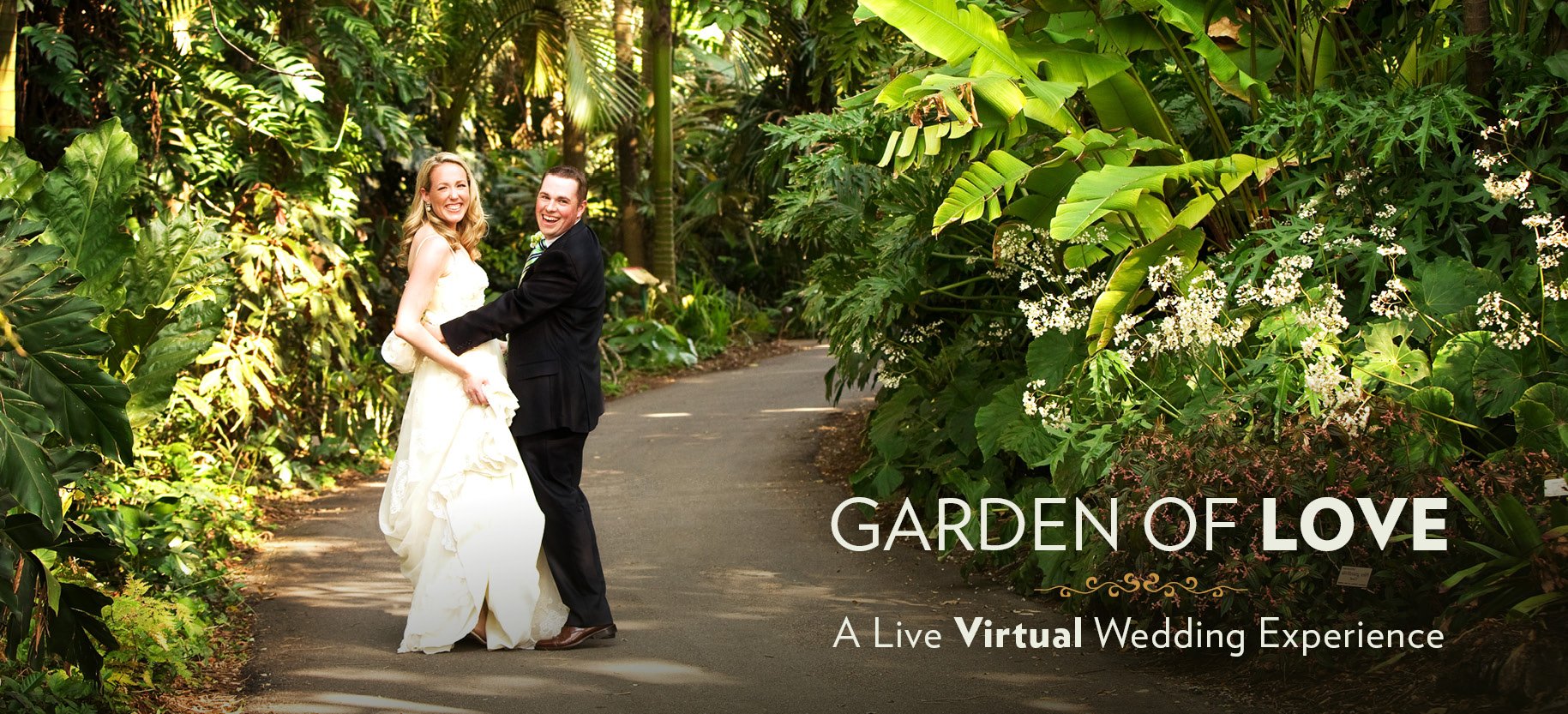 Because you can't stop love, Fairchild is here to present virtual weddings at the Garden!  Surrounded by a tropical oasis, you and your partner will find a sanctuary to celebrate the most precious moment of your lives, your wedding ceremony.
While we know that your family and friends are not able to attend the ceremony in person, we can help bring them all to the celebration virtually. Fairchild will coordinate the ceremony (couples only) and provide a secure and easy link for you to share with friends and family so they can tune in together from anywhere in the world.
You will have 5 exclusive locations in the Garden to choose from, many of which have never been offered before as a ceremony location.
Bailey Palm Glade
With the stunning Glade Lake as a background, this East facing location is beautiful anytime of the day and great for a sunrise ceremony.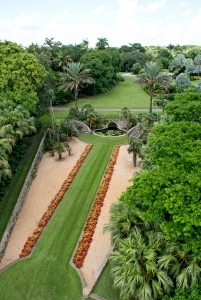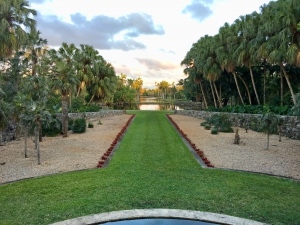 The Overlook
With a runway of lush trees, The Overlook envelopes you in Fairchild's best. Enjoy the fresh air and take in the view.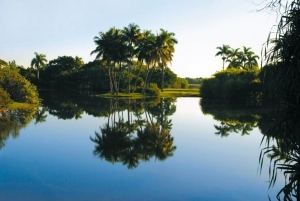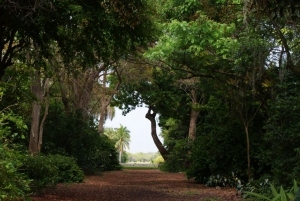 Chihuly Sculpture inside Conservatory
At the entrance to the Conservatory, the Garden's featured Chihuly sculpture, colorful and bright, is the perfect backdrop for couples look​ing for art and a botanic experience.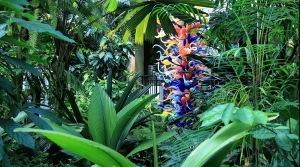 Stone Arch
Open air and lots of trees, this spot features a beautiful work of art, the stone arch. It is the perfect ceremony structure to frame a couple's special celebration.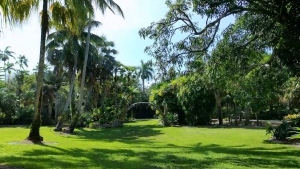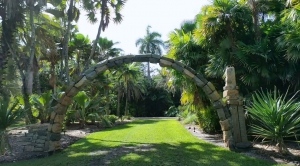 Sunken Garden
A secret spot, this little hidden garden has a waterfall and is surrounded by lush plants and trees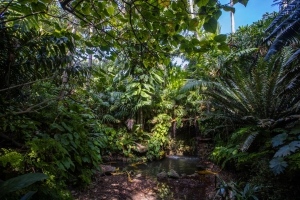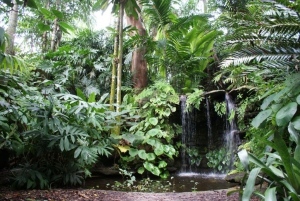 Live Virtual Wedding Ceremony Package
Tuesday | Thursday | Saturday | Sunday 7am to 9am
Monday through Sunday | 4:30pm to 7pm
45 minutes at private ceremony site with choice of one of five exclusive locations at the Garden
Private Live Stream Feed with link to share with family and friends

One videographer streaming live
2 Micro​phones provided.  One for officiant and one for couple
Lighting provided
Live broadcast
Recording of the event

Virtual Prosecco toast with family and friends
Basic Package:  $2,200
Enhancements
To help make your special day more turn-key, we also offer:
Small Bouquet of greens from the actual Gardens of Fairchild: $55
Boutonniere: $12
6″ Wedding Cake: $125
Wedding Photography: $995

Ceremony and 1 hour of formals around the Garden
Editing of all images with digital album

Single Ceremony Musician: $250

Select from:  violin or acoustic guitar or harp
Not Included:
Officiant – feel free to bring your own
A certificate of insurance for $1,000,000 combined public liability for personal injury and
property damage naming Fairchild Tropical Botanic Garden, 10901 Old Cutler Road, Miami, FL
33156, as additionally insured, is required and must be provided by the renter and received by
Fairchild no later than one week prior to the event. Please purchase your certificate of insurance
by contacting WedSafe at 1-877-723-3933 or at www.WedSafe.com.
Virtual Wedding Garden Policies:
In attendance | Couple Only – family and friends on livestream access
Garden and videography team will wear masks and carry hand sanitizer throughout the ceremony experience
Couple must wear masks upon entering the Garden, and may remove them once the ceremony is ready to begin
Couples can arrive together or separately.  Garden representative can coordinate the arrival and ceremony schedule
Our wedding team is standing by to help make your special day come true.
Email lovelive@fairchildgarden.org for more information.