The Bunny Hoppening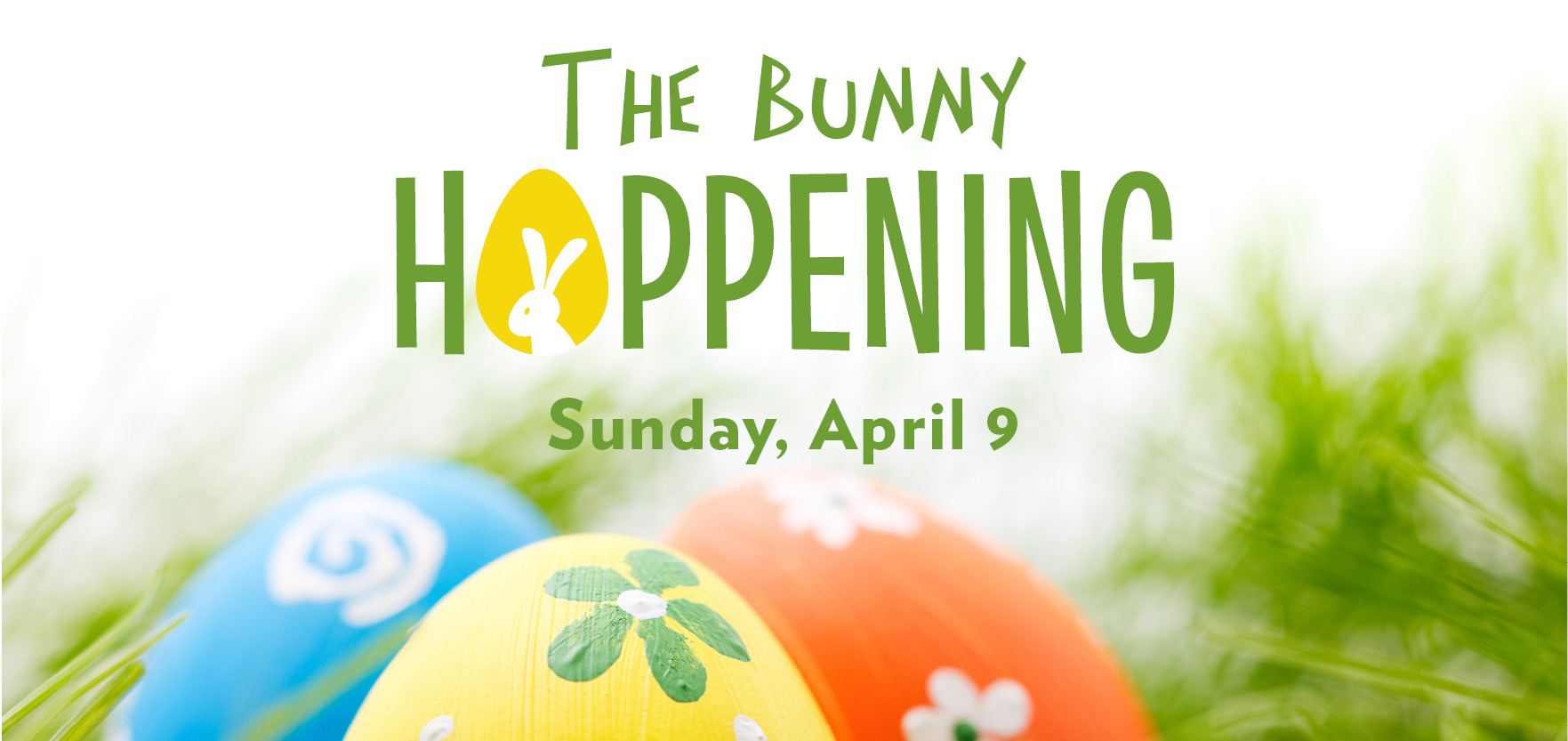 Celebrate Spring in the Garden on Sunday, April 9
Enjoy the Garden in full springtime splendor with music, Eggsplore Galore, picnic baskets, Cottontail Express train rides, face painting, spin art, bubble bunny hop dance parties, story time, organized games with candy prizes and more!
And for the adults we have special mimosa flights and other signature cocktails!
Plus, you can also enjoy our  Wings of the Tropics butterfly exhibit, the Children's Garden, the Rainforest and more!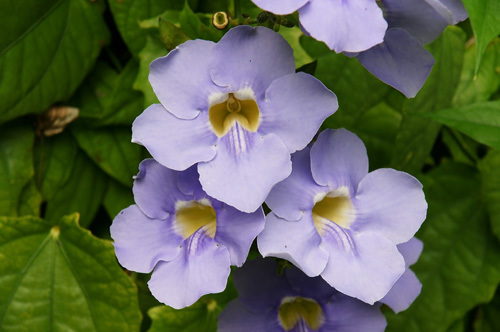 SCHEDULED EVENTS:
Bubble Bunny Hop
11:30am, 1:00pm, 1:45pm, 2:45pm
Story Time with Ms. Jessica
11:00am, 12:30pm, 2pm
Eggsplore Galore Egg Hunt
Designated times slots based on ages
10:30 a.m. – 2:15 p.m.
PLEASE NOTE: Egg Hunt is NOT included in price of admission.
Members and Non-Members: pre-purchase tickets below
Tickets WILL NOT be available on-site.
Members: Admission to Bunny Hoppening is Free.
Additional ticket purchase required for the Eggsplore Galore Egg Hunt.
Egg Hunt Tickets MUST be pre-purchased online.  Tickets will NOT be available on-site.
EGGSPLORE GALORE HUNTS 
Little ones will delight in eggsploring the Garden collecting treat-filled eggs along the way. 
Bring your own basket. Limited Capacity.
Eggsplore Galore options:
Ages 0 to 3 – 10:30 a.m., 12:00 p.m. and 1:30 p.m. only
Ages 4 to 6 – 10:30 a.m. , 11:15 am, 12:00 p.m. , 12:45 p.m. , 1:30 p.m. and 2:15 p.m.
Ages 7 to 9 – 11:15 a.m., 12:45 p.m. and 2:15 p.m.
Ages 10 to12 – 11:15 a.m., 12:45 p.m. and 2:15 p.m.
*MEMBERS & NONMEMBERS: Tickets for Eggsplore Galore are sold separately.  Tickets will NOT be available onsite for this activity.
Please arrive 15 minutes prior to your designated start time.
Bunny Hoppening Specialties: Drinks & Springtime Picnic Baskets
MIMOSA FLIGHTS $29
4 Mini Mimosas- Blueberry Lavendar, Cotton Candy, Raspberry Bellini, The Naughty Peep
SPRINGTIME PICNIC BASKETS
Purchase your lunch ahead so you can enjoy a beautiful picnic with your family and friends!

ADULTS $65
Baguette (Choice of 2) 
Roasted Vegetable with Fresh Herbs Grilled Portobello Mushrooms with melted Brie and Baby Greens Drizzled with Herbed Vinaigrette
Or
Sliced Thick Honey Glazed Ham
Or
Grilled Herbed Chicken Breast
Salad Panache
Tossed with Hearts of Palm, Artichoke Hearts Assorted Vegetables
Crudité w/ Dip
Waldorf Salad
Crisp Cubed Apples blended with walnuts, celery, and raisins
Fresh Fruit Salad
Our Famous Carrot Cake
Assorted Easter Candies
Bottled Water

KIDS $20
Ham Slider 
Honey Glazed Ham with Imported
Swiss Cheese
Fresh Fruit Cup
Assortment of Cantaloupe , Honeydew,
Strawberries, Pineapple, Grapes and Berries
Assorted Chips
Chocolate Chip Cookies / Walnut Brownies
Easter Candies
Bottled Juice
(Available for purchase beginning 4/6/2023)