Jurassic Garden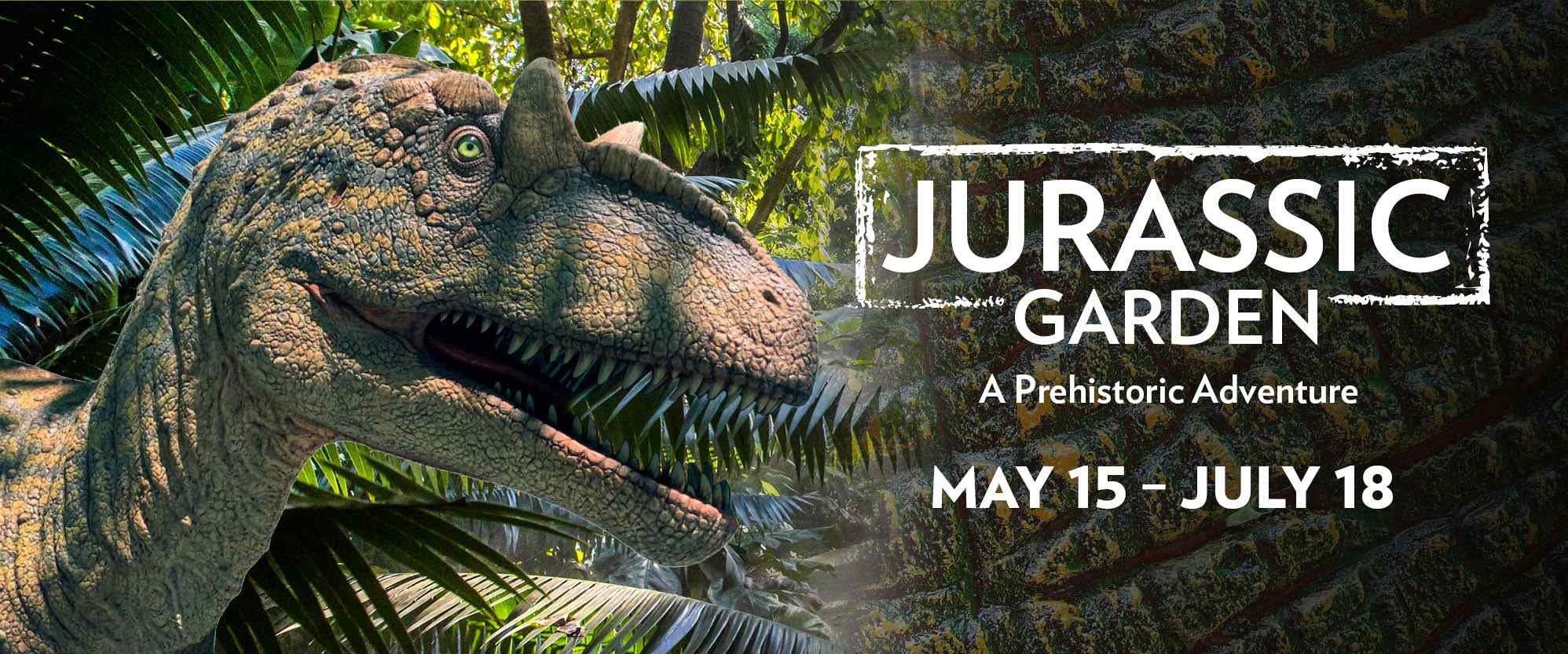 The Jurassic World Springs to Life at Fairchild!
Now through July 18, 2021
Daily 10:00 am – 4:00 p.m.
Discover life-size dinosaurs surrounded by our major collection of cycads and other living plants from the Prehistoric World! Dinosaurs have been extinct for 65 million years, but no matter how many millennia have passed, we still remain fascinated by these creatures.
When you visit Jurassic Garden, you'll not only experience some of the most realistic dinosaurs ever created, you'll also learn about cycads, ferns, conifers and flowering plants within the fun and family-friendly context of dinosaurs, the brand ambassadors of prehistoric Earth.

The Garden's collections have never reflected a greater diversity of species, the cooling mist in the Rainforest and Conservatories will surely make hiking through Jurassic Garden exciting and comfortable. Our family friendly exhibits and spaces will make the overall experience remarkable.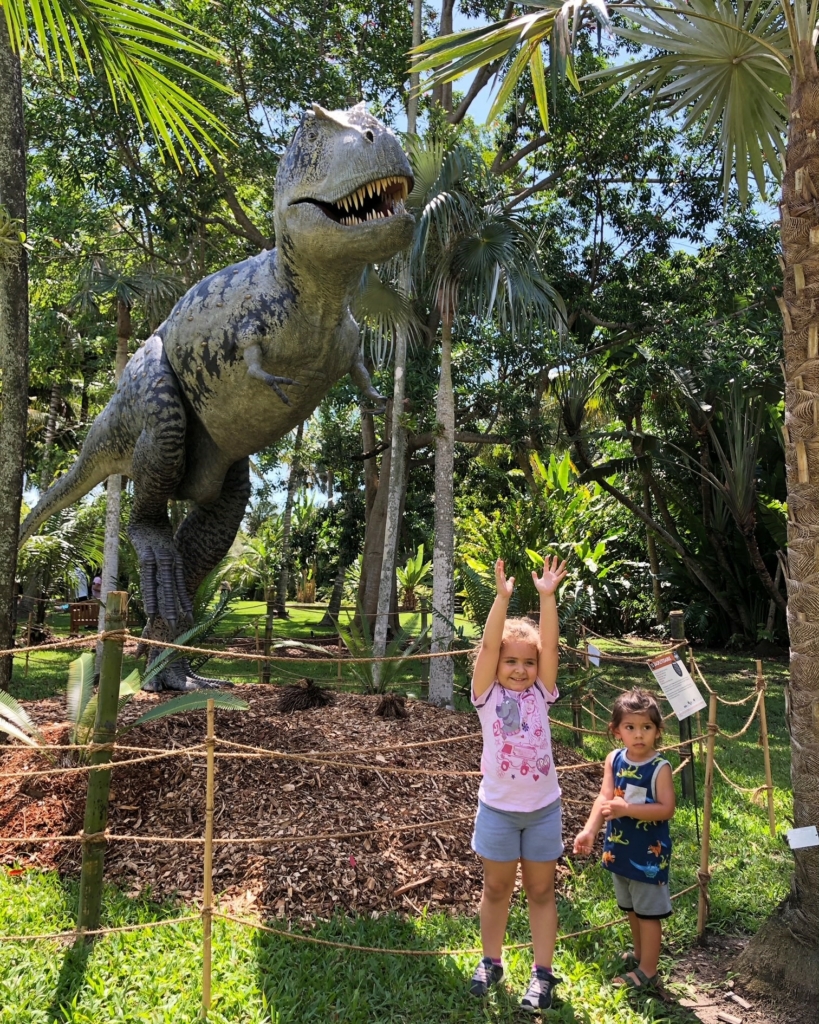 Tickets to Jurassic Garden
Adults $24.95
Seniors $17.95
Students (with ID) $15.95
Children (6-17) $11.95
Children (0-5) Free
Free for Fairchild Members
Fairchild Members: Please reserve tickets for daily admission to Jurassic Garden. When visiting the Garden, be prepared to show your Fairchild Membership Card upon arrival to validate your ticket reservation for complimentary entry.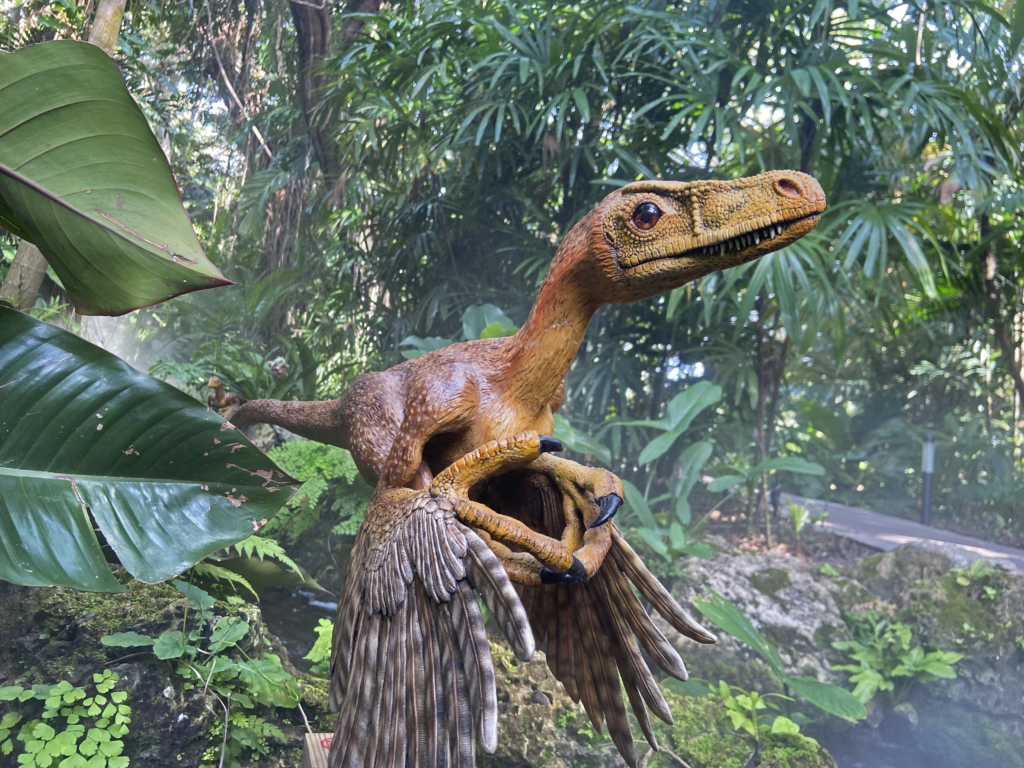 WHAT TO DO!

We've created fun and educational tours, activities and interactive experiences for the entire family that will surely get everyone traveling back to the Jurassic Era! 
Roar & Explore Walking Tours 
Weekdays 11:00 a.m. & Weekends 11:00 a.m. & 1:00 p.m.
Dinosaurs depended on plant life millions of years ago, and some of these plants are still around today. This tour takes you on a walk through our tropical garden to learn more about these prehistoric creatures and the environment that surrounded them.
Dino Discovery Carts
Saturdays & Sundays 12:00 p.m. & 2:00 p.m.
Ever wonder how Dinos eat or how these giant lizards are related to birds? Or what happens to wood after millions of years? Join us at the Dino Discovery Cart and get up-close with real prehistoric fossils and other cool biofacts.
Expedition Discovery
Calling all kids! This is is your chance to take an adventure through the Garden with Dinos! Get ready to discover hidden corners and incredible plants from around the world. You and your friends can take on a new adventure as  scientists, artists, and explorers, all while surrounded by the Dinos.
Expedition Discovery is a mission-focused program designed to get kids exploring the Garden using clues and map navigation. Kids start with the Expedition Discovery Kit, and then graduate on to other missions. There are several missions available, including a Jurassic Mission.
$19.99 per kit; Members receive 10% off
Additional missions $4.99 each
Available at The Shop on weekdays and also at our Pop-Ups on weekends.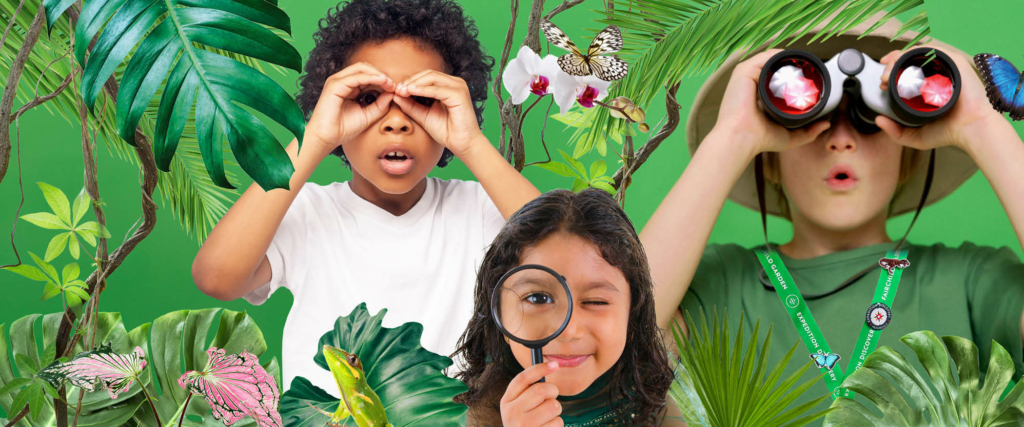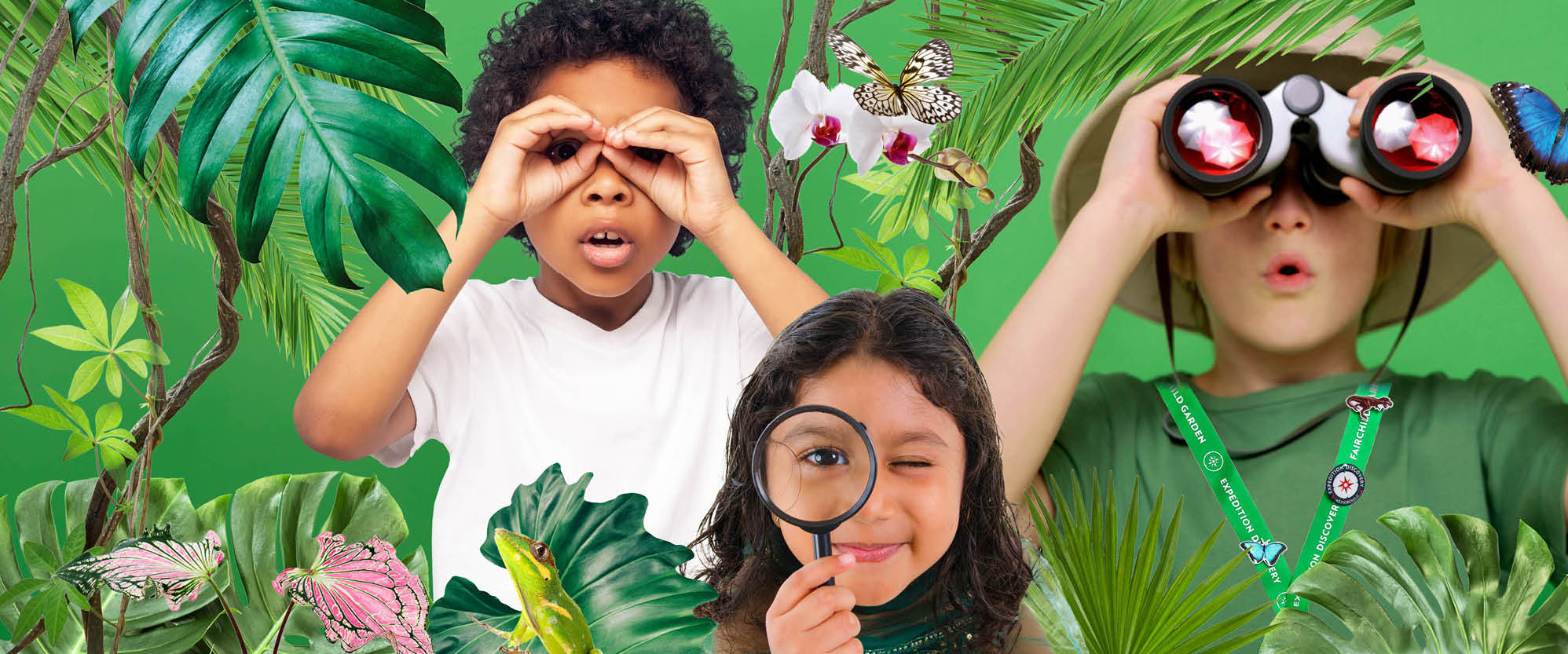 Below are some additional dino-mite activities at the Garden!  They are ticketed and with limited capacity so please click on their individual boxes for more details.
Exhibition of Jurassic Garden is made possible by the generous support from:

Joyce and Tony Burns

The Krys Family

And our corporate partners: