International Aroid Society Annual Show and Sale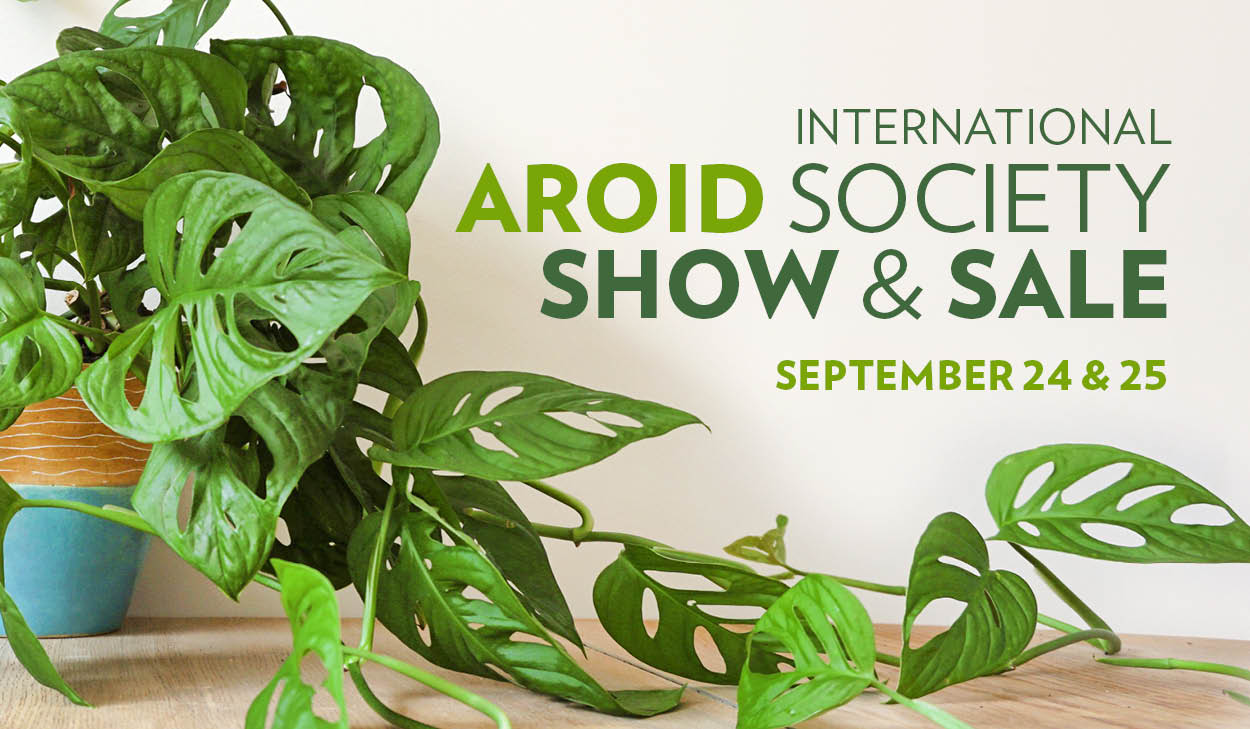 SATURDAY & SUNDAY, SEPTEMBER 24 & 25
10:00 A.M. – 5:00 P.M.
It's time to shop for Aroids! Don't miss this opportunity to meet and interact with aroid researchers, breeders, growers, hobbyists and personalities from all over the country!
There will be local and international vendors sharing their best varieties of aroids for purchase on our Garden House Lawn. And the annual show will be hosted inside our Garden House.
Ticket Rates
Members Free
Adult $24.95
Senior $17.95
Student (ID Required) $15.95
Child (6-17) $11.95
Child (5 and under) Free