About the Artist: Sean Kenney
Learn more about Sean Kenney:
Sean Kenney has been creating art with LEGO bricks professionally since 2005. 

He has been touring exhibitions globally since 2012 across the USA, Canada, Australia, China, Southeast Asia, the Middle East, and Europe with many millions of people experiencing his work in person.

He was a guest judge on a reality TV show in England called "LEGO Masters." 

Sean has created commissioned artwork for celebrities and billionaires—Tina Fey, Drew Carey, Larry Page (Google CEO), to name a few.
About Sean and Lego Toys:
Sean was the first person in the world permitted to buy LEGO pieces in bulk directly from the company.

Sean views LEGO bricks as an artistic medium and constantly tries to push the envelope of what's possible. He tries to imbue life into the eyes of everything he creates, and loves making sculptures that look as if they have some kind of magic or spark of life to them. It's not enough to Sean that the sculptures are made with LEGO pieces; there has to be something more there, something special.

Sean only uses regular, everyday, off-the-shelf, commercially available LEGO pieces. No special colors, shapes, etc. are used. Every piece is connected to each other the way you'd expect, built within the rules of the LEGO system, without cheating things into place.

Sean has been building and playing with LEGO toys his whole life. He was a total "LEGO maniac" when he was a kid, and LEGO toys were usually the only toys he ever asked for when his birthday would come around each year. He kept building LEGO models all through childhood and even into his teenage and adult years. His models slowly became more involved and elaborate as he got older, and eventually he started building LEGO models professionally.

If Sean were to choose the one brick that is most essential to his sculptures, it would be the basic 2×4 rectangular brick. He could create literally anything from just those!

Sean's favorite LEGO set was actually one that he never got! It was "The Cargo Center," a little set of buildings and trucks from the 1980s.

Sean goes through about 250,000 to 400,000 LEGO pieces every year, and keeps millions on hand at any given time.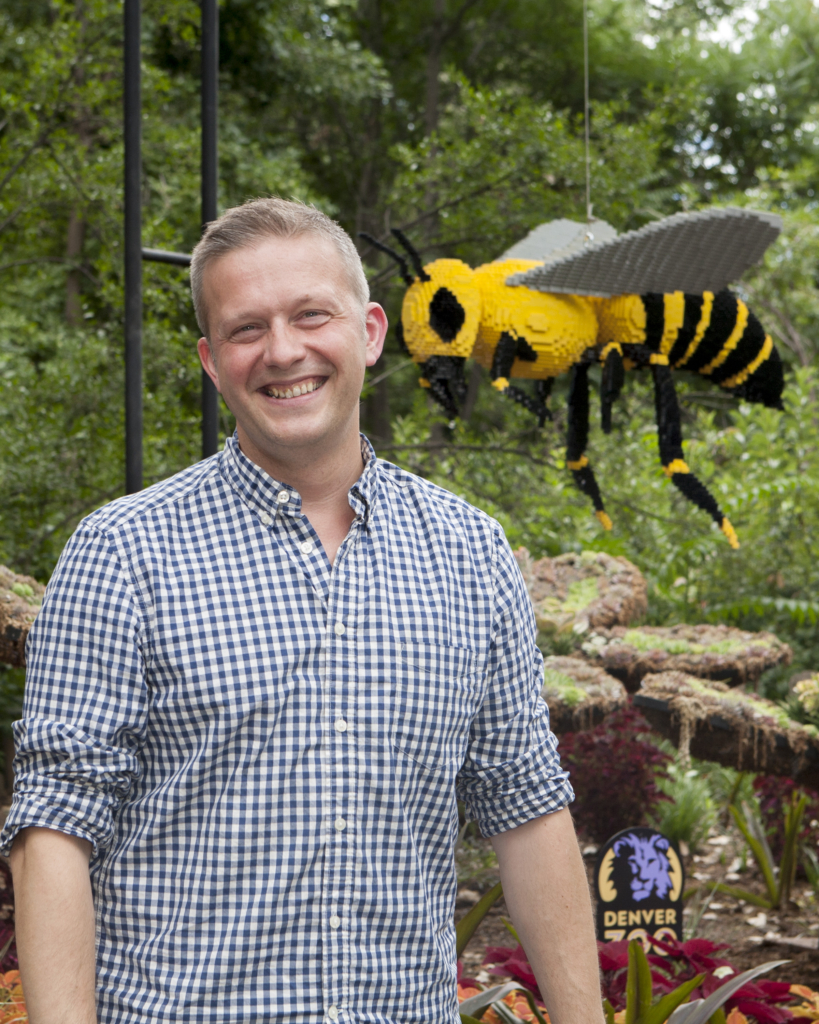 About Sean's Practice:
Sean operates a professional art studio in Brooklyn with a staff of artists who help him with his creations.

Each sculpture is fully glued, steel reinforced, custom-crated, durable, and designed to tour and last for the ages.

Sean's sculptures are not auto-generated by a computer. Every project always starts out by making lots of drawings and by doing old-fashioned LEGO building at his desk. 

When he's designing a sculpture, he gathers as many photographs and drawings of the subject as he can, and then uses graph paper or a computer model to plan out the basic shape and size.

There's a lot of visualization required, and he often has to step back and examine the model from all sides as it's being designed…changing sections over and over, and making multiple physical prototypes. 

Some of his sculptures are very large and require the help of multiple builders over many months, in which case he uses digital design programs to help with the visualization process, and then creates schematics for his assistants to follow, sort of like an architect creating blueprints for a construction worker. 

When he has a design he likes, then it's time to start building the final glued copy.