Splendor in the Garden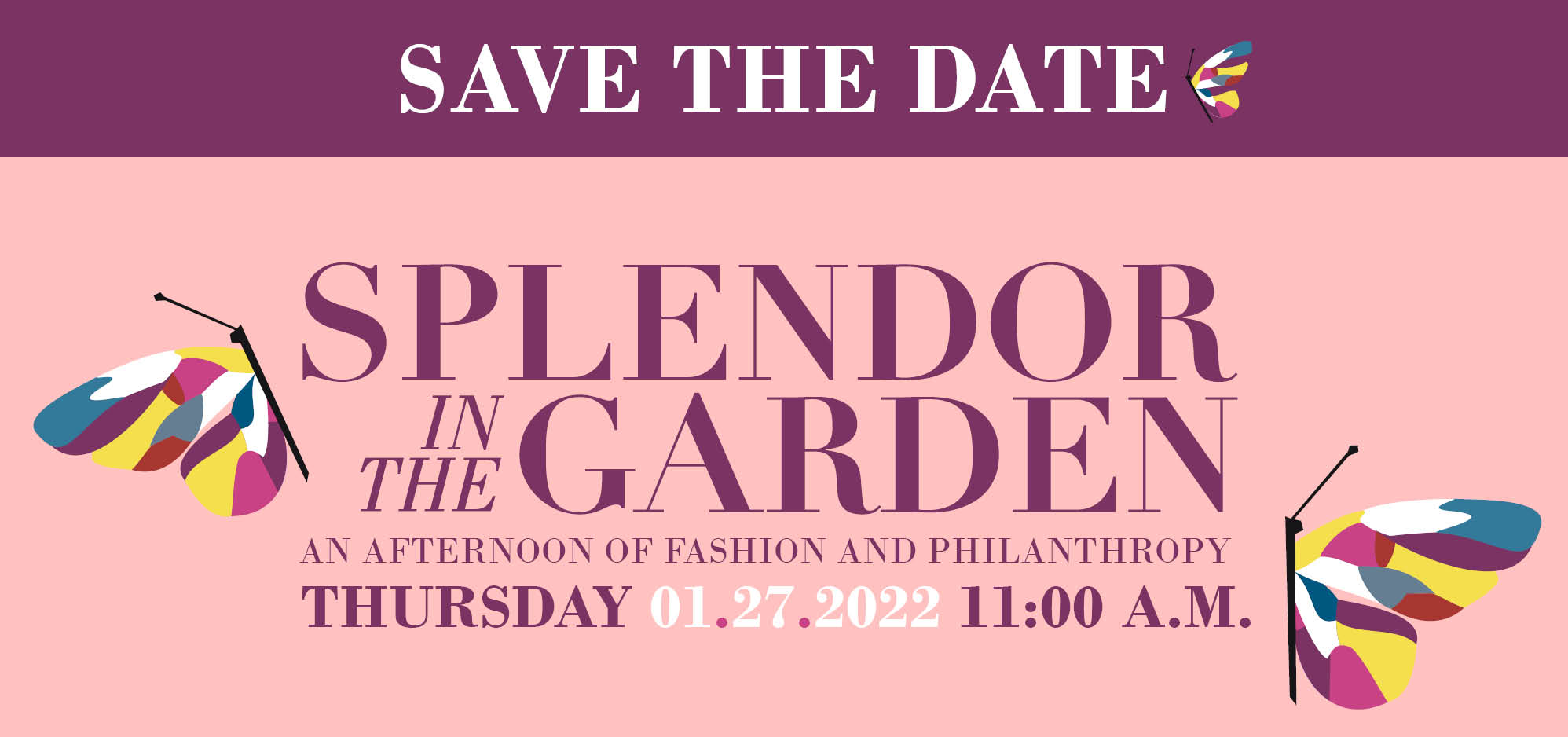 SAVE THE DATE for one of the most exciting and important fundraisers at Fairchild!
Splendor in the Garden Thursday, January 27, 2022 11:00 a.m.
At Splendor, you will enjoy an afternoon of fashion and philanthropy in paradise. Proceeds from this event directly benefit Fairchild's school science and education programs.
Thank you to our wonderful sponsors who help make this event possible: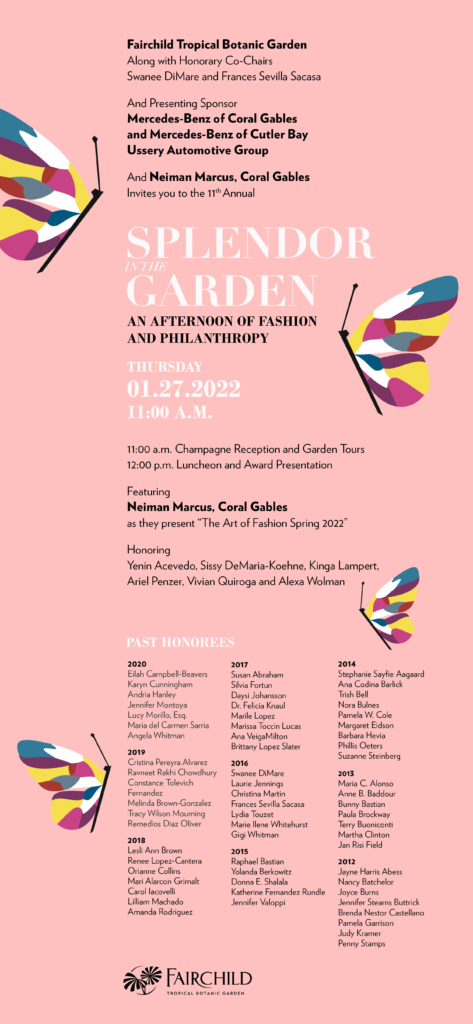 Covid-19 Policies & Procedures
Click the button below to view our current guidelines.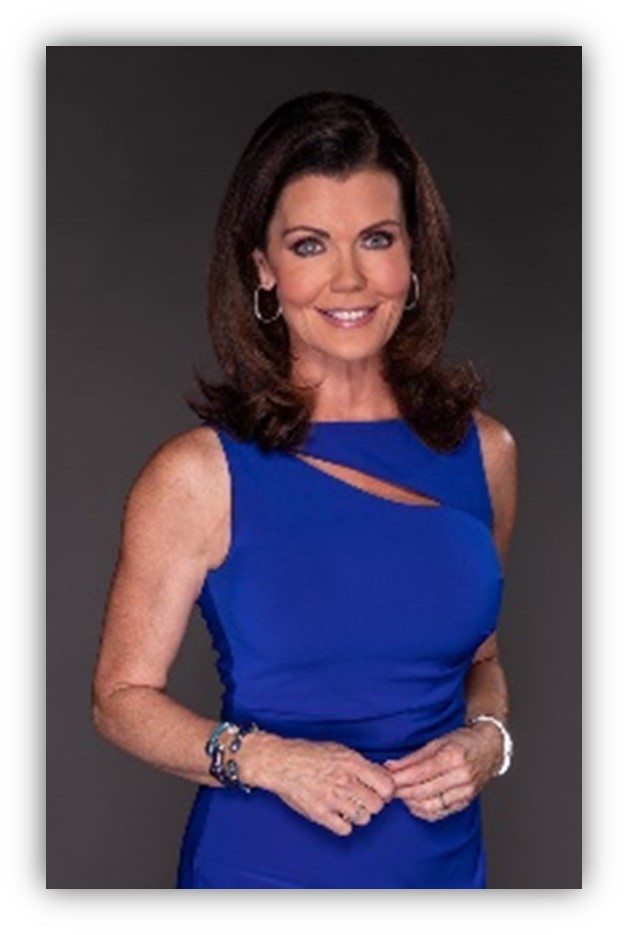 Master of Ceremonies, Laurie Jennings
Laurie Jennings is a 6-time Emmy award-winning journalist, public speaker, TV host and philanthropist. Her 30-year TV news career started in Youngstown, Ohio and took her to Cleveland, Boston, MSNBC and Miami. Laurie recently stepped away from the evening news desk at Local 10 to find a more flexible schedule for her aging parents and her family. She is now the president of her own media company, Laurie Jennings LIVE, and the brand ambassador for several South Florida companies.
Since arriving in South Florida 23 years ago, Laurie has been deeply involved in the community through "United Way" as a board member and trustee, "Baptist Children's Hospital", "Voices For Children", "Holtz Children's Hospital", "Fairchild Tropical Botanic Garden", "American Red Cross", "Special Olympics", "Jackson Memorial Hospital" and "Chapman Partnership". Ever since giving birth to micro preemie identical twin boys in 2006, Laurie has co-hosted the March of Dimes' annual "March for Babies" in Miami-Dade and Broward counties to raise funds to help prevent premature birth.
Laurie graduated from Cornell University with highest honors in government, and then earned her master's from Northwestern University's Medill School of Journalism.

"Florida Monthly Magazine" voted Laurie "Best Local TV Anchor" in 2010. "Miami New Times" voted her "Best TV News Anchor" in 2012. "Broward/Palm Beach New Times" voted Laurie "Best TV News Anchor" in 2008. Laurie received Voices for Children's "Most Valuable Protector" Award in 2007 and United Way's "Starfish Award" in 2011. "Miami Magazine" featured Laurie in their Charity issue in 2017. The Health Plaza Network honored Laurie among their "2018 Women of Distinction". The following year, Laurie was honored by March of Dimes among their "2019 Women of Distinction". "Miami Kids Magazine" featured Laurie and her boys as their May 2019 cover story, and Lifestyle Magazine featured Laurie on the cover of their December 2020 Philanthropy Issue. Laurie was recently inducted into the NATAS Silver Circle in 2020 for her distinguished TV news career.
Laurie and her husband, Joshua Salman, live in Fort Lauderdale with their 15-year-old twin boys, Luke and Jake. We are so glad to have Laurie on stage once again this year for Splendor in the Garden.